The humble child's car seat doesn't seem like it can have a very glamorous background. It sits quietly in the rear of the car, doing nothing but gets covered in mud as youngsters with muddy shoes haul themselves in and out of it.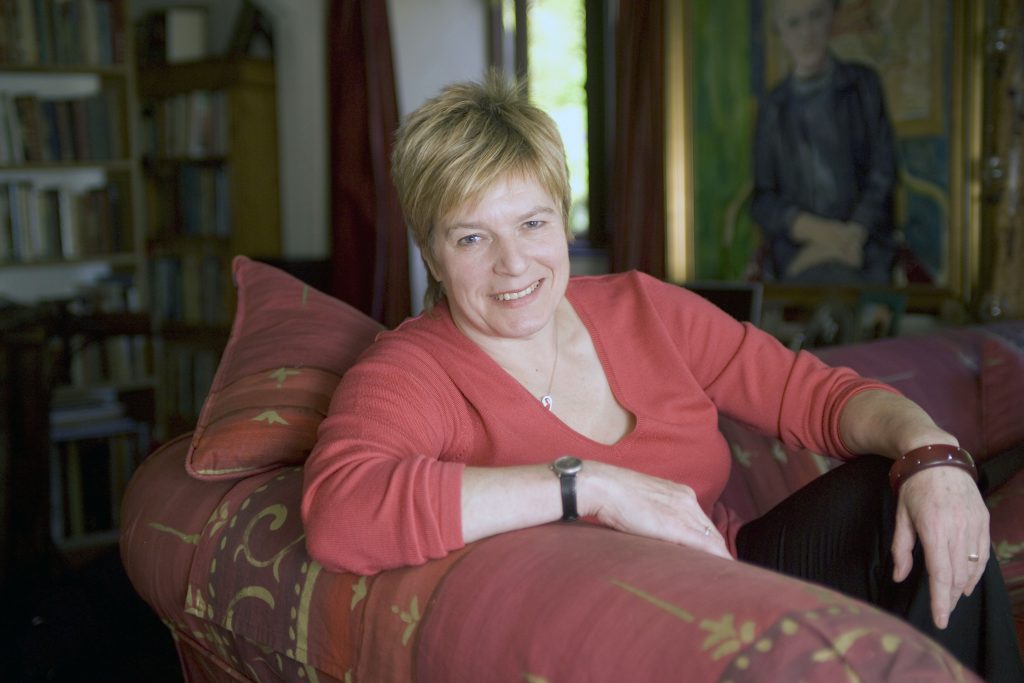 This, however, is an unfair portrayal of the kids' seat. Let's not forget, it is a safety device so if you're involved in a crash, that seat should prove its worth.
Each seat also comes with its own history. I was given the opportunity to speak to counsellor and agony aunt Suzie Hayman. Suzie is a little more than your average agony aunt, she's the author of no less than 26 books and regularly appears in the national media, both discussing family life and commenting on parenting issues. Suzie explained the relevance of the car seat:
"The thing is, if you're in your car and you're travelling, you get themes that are acted out. You know, there are very significant first times: travelling to your first day at school, first day at nursery school and so on. The car seat is present for all those journeys."
The Graco Milestone car seat
This is why Graco has called one of its car seat products the Milestone. It's an all in one seat so can be used from birth up until the time your child reaches 36 kilograms in weight.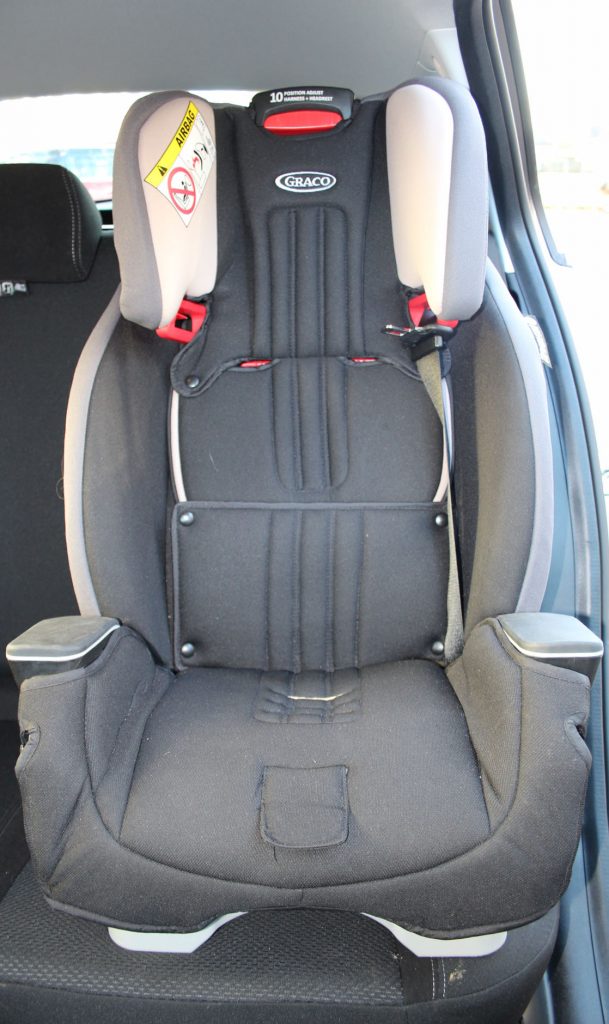 The guys at Graco are running a competition and the prize is £350 of Graco products including a Milestone seat. Scroll to the bottom of this post for details on how to take part.
We have used a Milestone and found it to be a very solid, well designed product. It can be used as a rear facing infant seat, forward facing harness seat and high-back booster.
It has a head rest which is crucial. In fact as a family we won't use a seat that doesn't have head protection and on the Milestone, it can be adjusted with one hand. It also has a steel frame and side impact protection, designed to protect young hips if someone should collide with the side of your vehicle.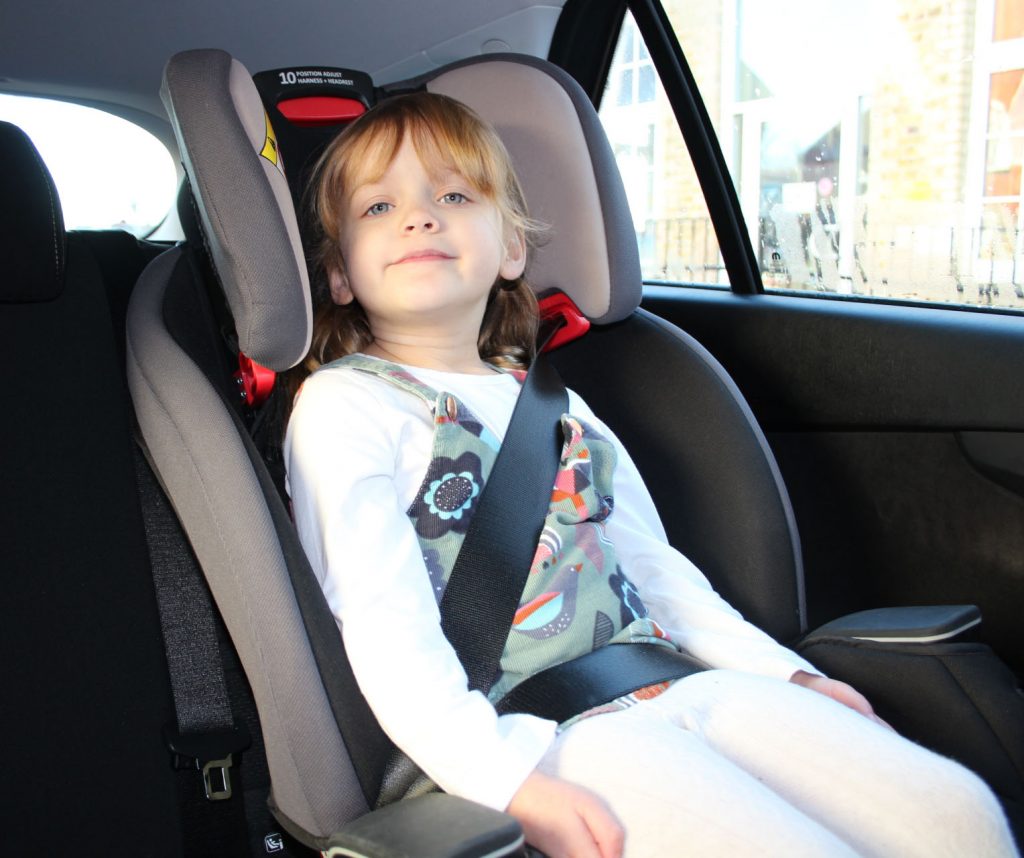 Suzie, who is a trustee of the Family Lives charity, said: "It can be tempting to wait if your child outgrows a car seat before buying another one. An all in one seat grows with your child so this is better."
Safety isn't Suzie's only interest. As a relationship counsellor and former teacher, she knows a thing or two about child behavior.
Keeping the peace on long journeys
What hints and tips does she have for keeping the peace on those long journeys many of us will be making over the Christmas period?
"Plan ahead and prepare your kids. Tell them what's going to happen and when.
"Some people do the opposite and don't tell their children they're going on a long journey. They then get over exited when they find out."
Suzie also suggested the following:
Get the children to help prepare their in-car entertainment
Choose a mixture of DVDs, books, toys and word games
Build in time so that you can stop at a service station and allow the children to run around and go to the lavatory
If they are older, they can plot where you are on a map as the journey progresses.
"It's about preparation," Suzie adds, "get the children to help with it."
Finally I ask Suzie about road safety. What advice does she have for keeping your offspring safe on car journeys?
Her response is unequivocal: "Never get into the mindset of: 'It's just down the road, so it's won't matter'. Also, don't use phones in the car."
This is more than simply avoiding a crash because you're on the phone. Suzie explains that children learn much of their behavior by example so if they see mum or dad using a mobile while driving, they'll think such behavior is perfectly acceptable.
It's been an interesting conversation. Suzie speaks with such passion about family life and parenting that I could happily chat all morning. Unfortunately, however, we both have Christmas preparations to be getting on with so have to leave it there.
Competition time
Graco is running a fantastic competition and the prize is a £350 bundle of Graco products including a Milestone car seat.
Taking part is very easy. Simply follow this link to Graco's Facebook page where you are encouraged to like or share the post by midnight on 31 December, 2016. I wish everyone who enters the very best of luck.
Other Graco product reviews
Over recent months I have, as a #GenerationGraco ambassador, written a few different Graco product reviews. To take a look and see what I thought of its Nautilus Elite car seat, please follow this link. To read about the other products I was introduced at Graco's recent showcase event at London Zoo, please click here.
Disclosure: This post was produced in collaboration with Graco.
Interested in this blog post? Well have a read of these...