Still bitten by the nature photography bug, I've been out in my favourite patch of common land photographing the flora and fauna. I had an amazing piece of luck when I managed to get a picture of this butterfly resting on a flower.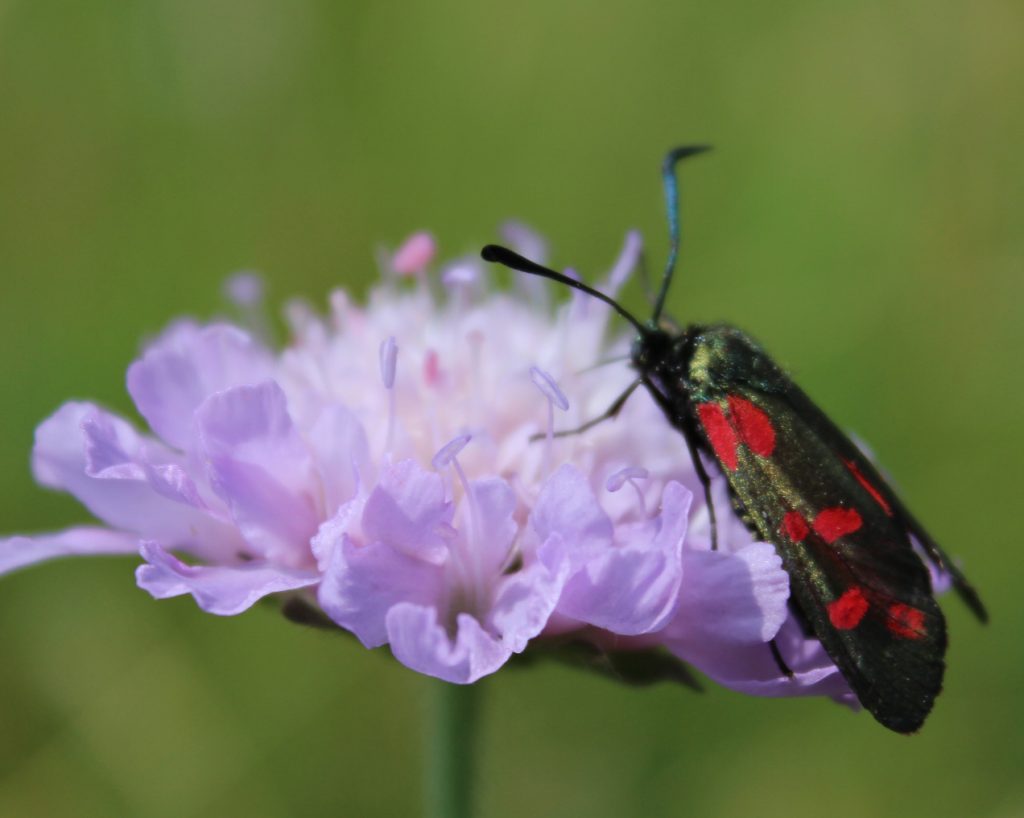 Regular readers will know that I recently spent a lot of time trying to get pics of butterflies. Back in July I was fortunate to get this image of a different butterfly resting with its wings open.
I think the above picture, however, is slightly better. In my opinion, this is purely down to the amazing, contrasting colours on the butterfly's wings and the purple of the flower (I believe it to be a butterfly and not a moth as the antenna are not feather-like or saw-edged, but if anyone knows differently, please let me know!).
I hope you like the image too. I certainly think is very dramatic and beautiful in equal measures. I also love the level of detail, especially on the flower.
Surprisingly, the butterfly stayed still for quite sometime. I certainly wasn't expecting it to. Most of the other butterflies I have photographed have been exceedingly camera shy and moved on very, very quickly.
I have added the picture to the #MySundayPhoto blogging linky hosted by the Photalife blog. It's a great linky that takes place every Sunday that enables bloggers to showcase their photographic skills. If you are into photography, I thoroughly recommend you click on the badge below and take a look.
Interested in this blog post? Well have a read of these...