I had a marvellous day in London with Helen and Izzy on Wednesday. having visited the V&A, Natural History and Science Museums, we caught up with Mrs Adams in the Hays Galleria for dinner. It was a glorious, warm evening and just outside the Galleria I was presented with this view of HMS Belfast.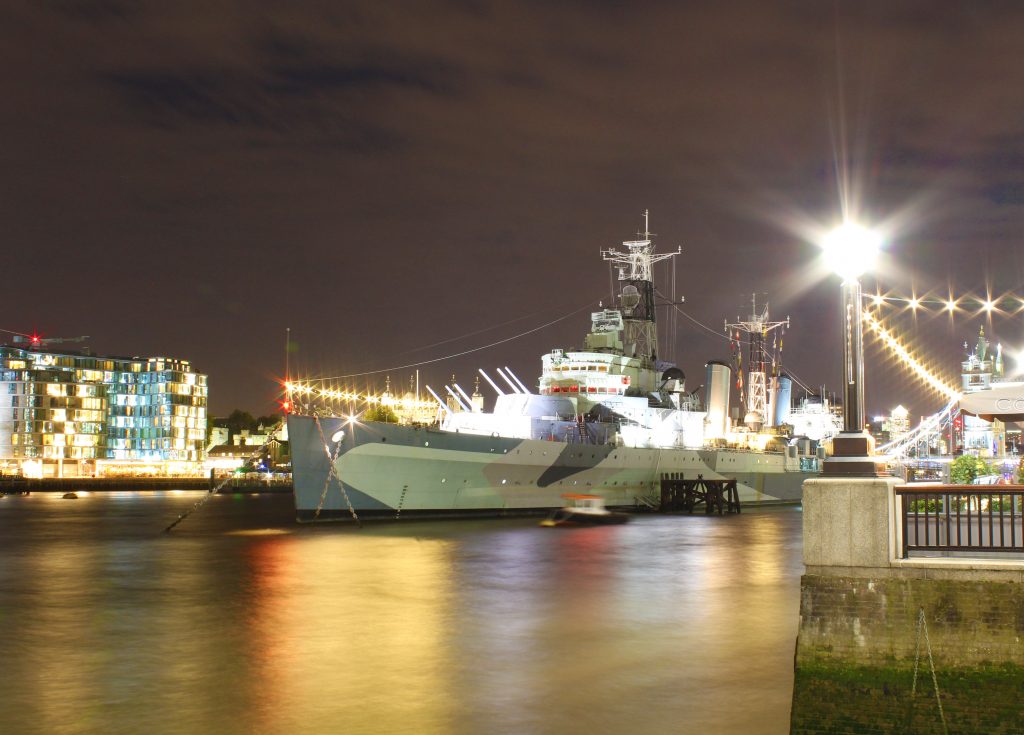 I couldn't help but experiment with a long exposure time. I went for a massive exposure of 30 seconds, hence why the River Thames looks strangely calm as the bumps have been smoothed out. In the editing process, I increased the vibrancy to bring out the colours but it's otherwise untouched.
I think it makes a nice shot of the River Thames at night, although it is slightly strange to think there's a battleship permanently moored in Central London! If I could take the image again, I'd possibly try to cut out some of the visual clutter on the right hand side, although I do quite like the street light in the foreground and the way it's flaring.
As this was a long-exposure shot and as I had no tripod to hand, I had to rest my camera on a plinth, or else camera shake would have been an issue. This limited my view and meant I had to include some of the path to the right (while also holding on to the strap, in case my camera decide to tumble off the plinth and in to the River Thames below!).
Regular readers will be aware that I love my photography. I have linked this to the wonderful, #MySundayPhoto blogging linky hosted by the Photalife blog. I thoroughly recommend clicking on the badge below and exploring the imagery taken by other bloggers.
Interested in this blog post? Well have a read of these...