A couple of years ago we went on a family holiday to Oban on the west coast of Scotland. I took a lot of photographs of the Scottish landscape during our stay, so many that I've still not edited them all.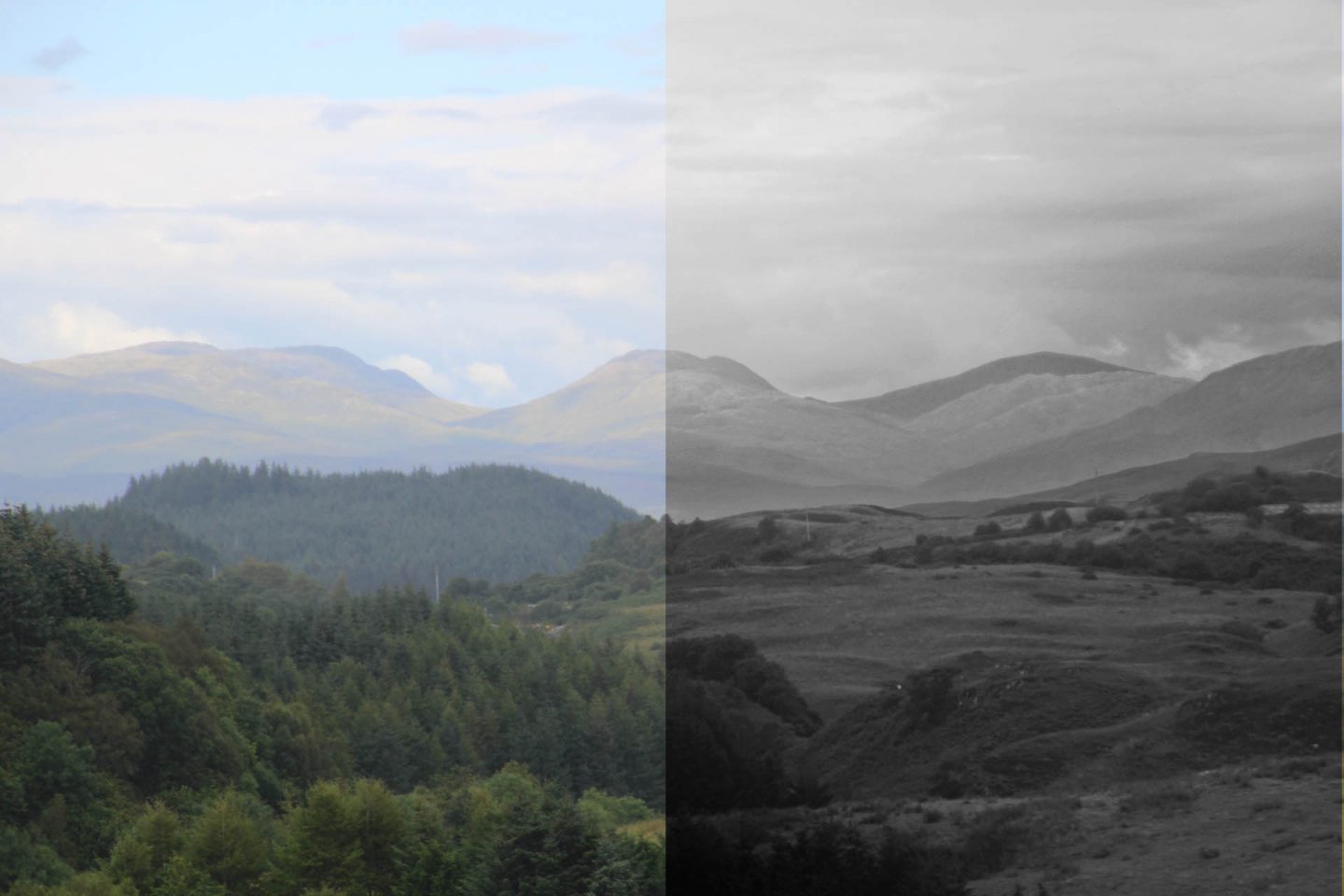 I kept returning to one particular landscape shot I had taken. It had a lot of shadows and it didn't quite look right, but I felt I must be able to do something with it.
As I often do, I took at look at some YouTube videos for inspiration. I watched several different videos and eventually decided I'd convert the original image to black and white. I also used several different layers and light settings to soften the focus.
I am going to break with convention by revealing the edited image first. Here is the 'after' image of this particular slice of the Scottish landscape once I had finished working on it.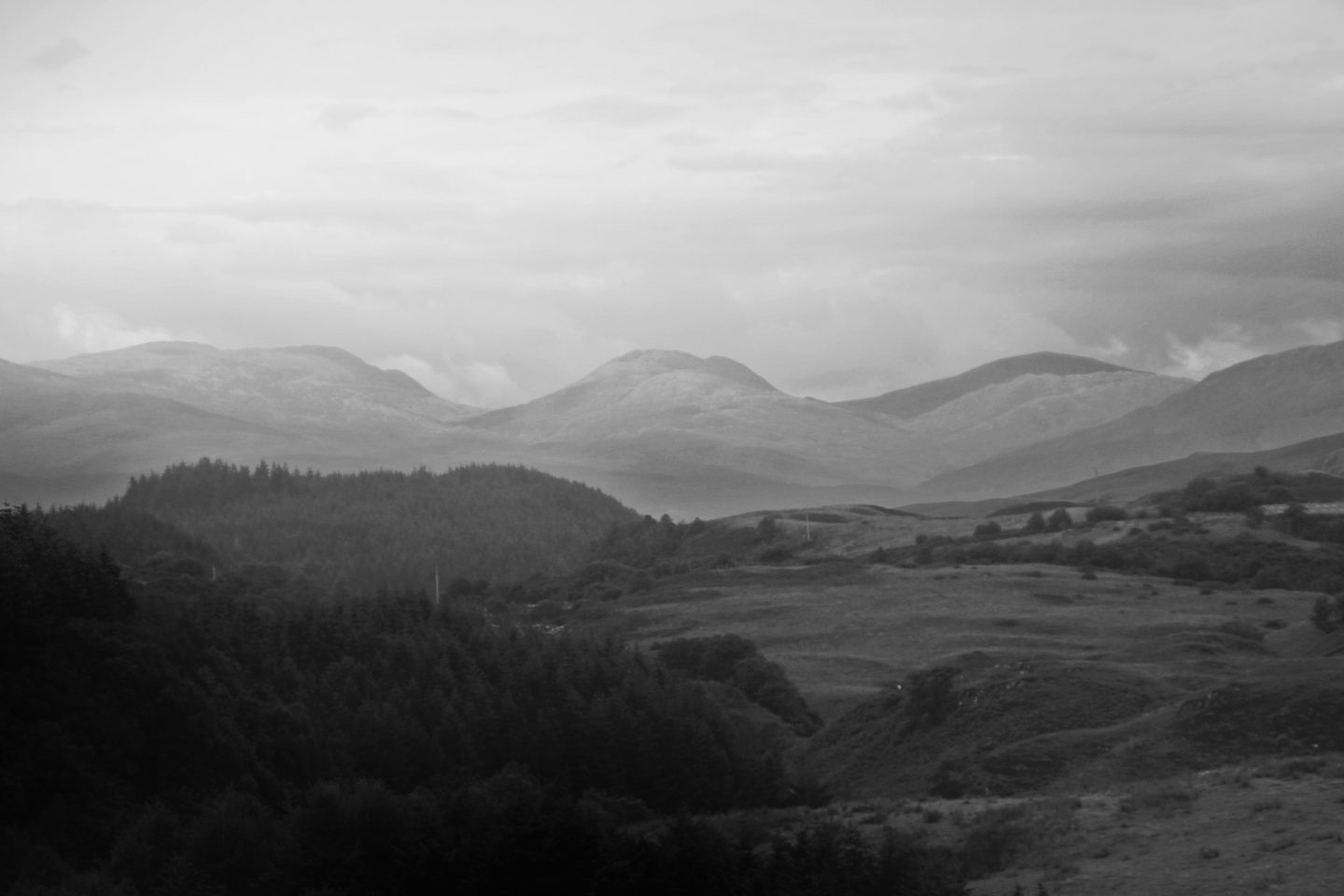 Here's what the picture looked like beforehand. It's a nice landscape, but I just don't think it does the scene justice.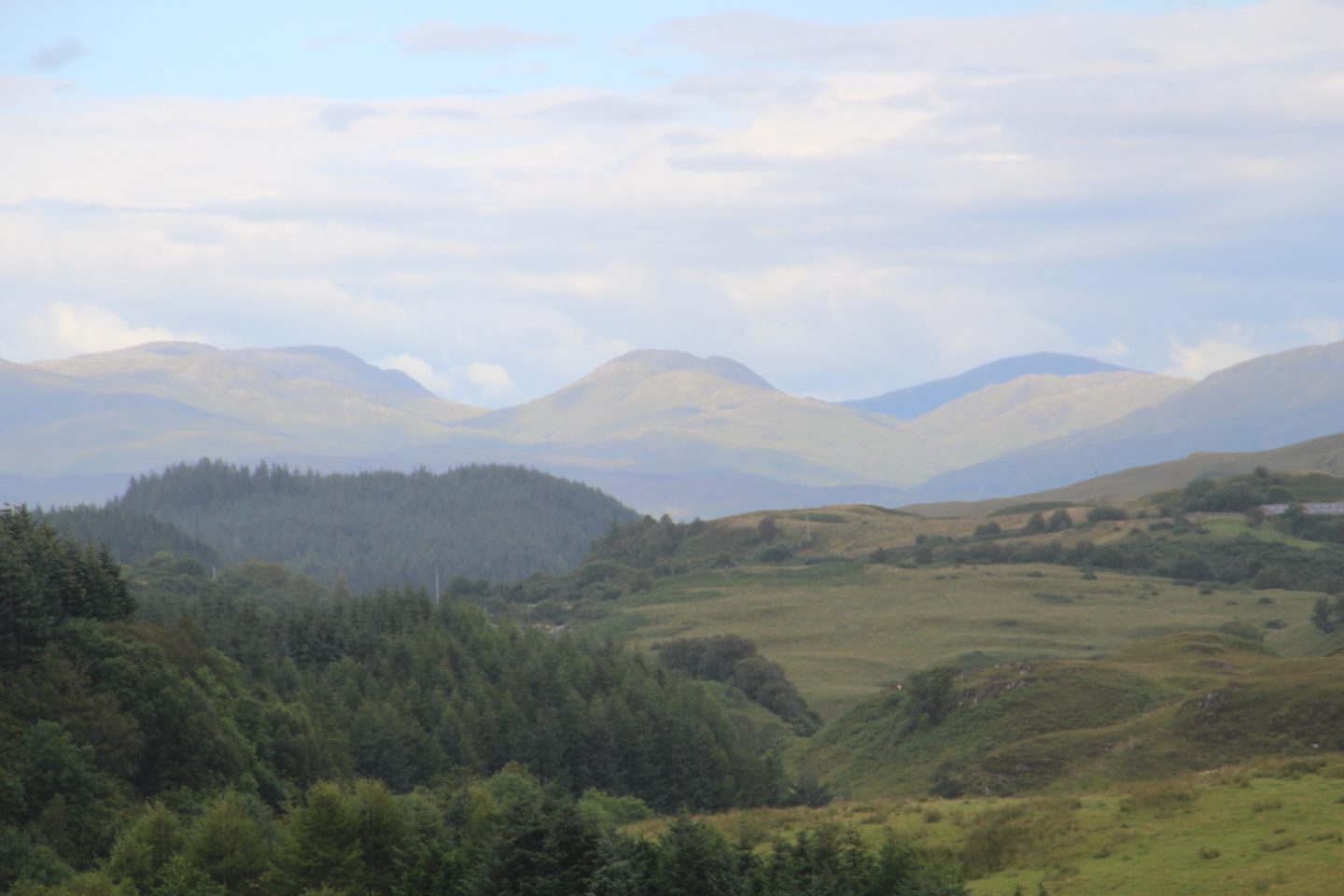 While I think I improved the image, there are improvements I'd like to make. the clouds in the sky weren't quite as dramatic in black and white as I'd have hoped and some of the contrast is a bit heavy in places.
That said, I think the image does work better in black and white. The edits only took a few minutes and so this has been a useful exercise. I've discovered the limits and capabilities of this kind of editing and I'll hopefully put it to greater use in future.
Do pop a comment below telling me which version of the image you prefer. Also, if you have any ideas for improving the picture further, let me know as I am always keen to hear other people's suggestions.
Interested in this blog post? Well have a read of these...