I've posted a lot of nature photography on the blog recently, but this slightly abstract picture of an urban landscape appealed to me. What you see here in the foreground are the dark curves of the Aquatics Centre, just one part of the Queen Elizabeth Olympic Park in London. Behind it is Canary Wharf.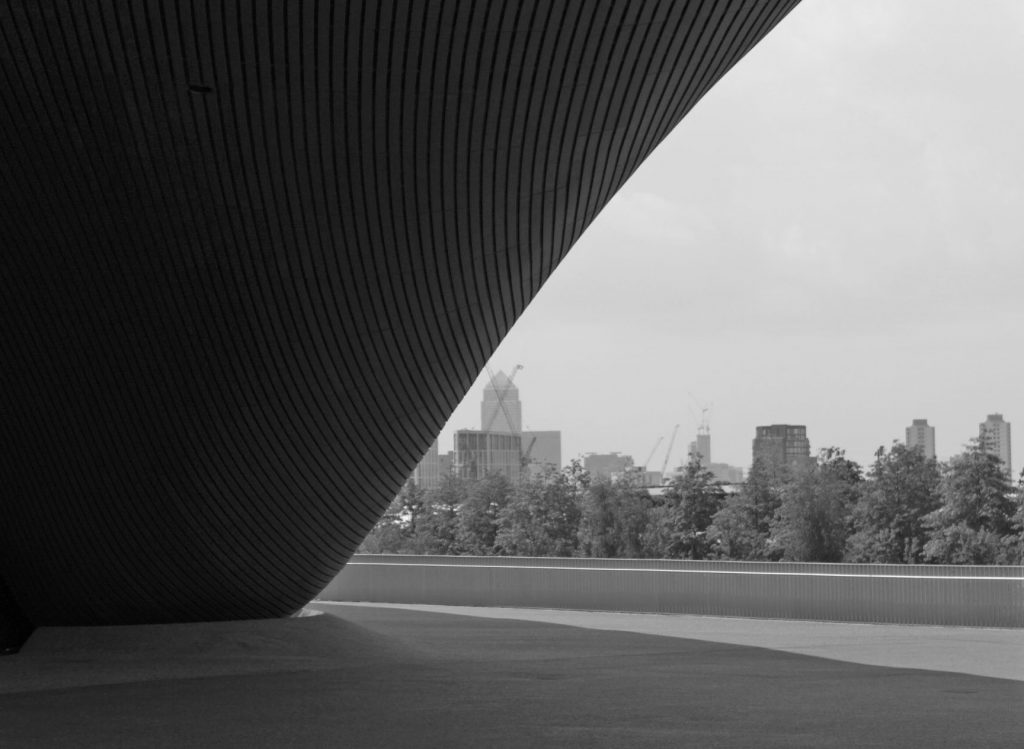 What I like about the image are the sharp contrasts. The Aquatics Centre is very dark and features gentle curves. In comparison, Canary Wharf is well lit and the tall buildings feature sharp lines.
It simply struck me as a great urban scene. I also think it works well in black and white.
I'm curious to know if you like this image? It's quite different to the photography I usually post on the blog. Oh, and if you are into nature photography, please don't worry, I have lots of that to come!
As I usually do with my photgraphy  blog posts, I will be linking this to the #MySundayPhoto linky hosted by the Photalife blog. Please do click on the badge below to pay the linky a visit.
Interested in this blog post? Well have a read of these...