I can't quite believe we've reached half-term already. Almost two months of Coronatime school has passed, but to me it feels like much longer! The entire family needs a few days to relax.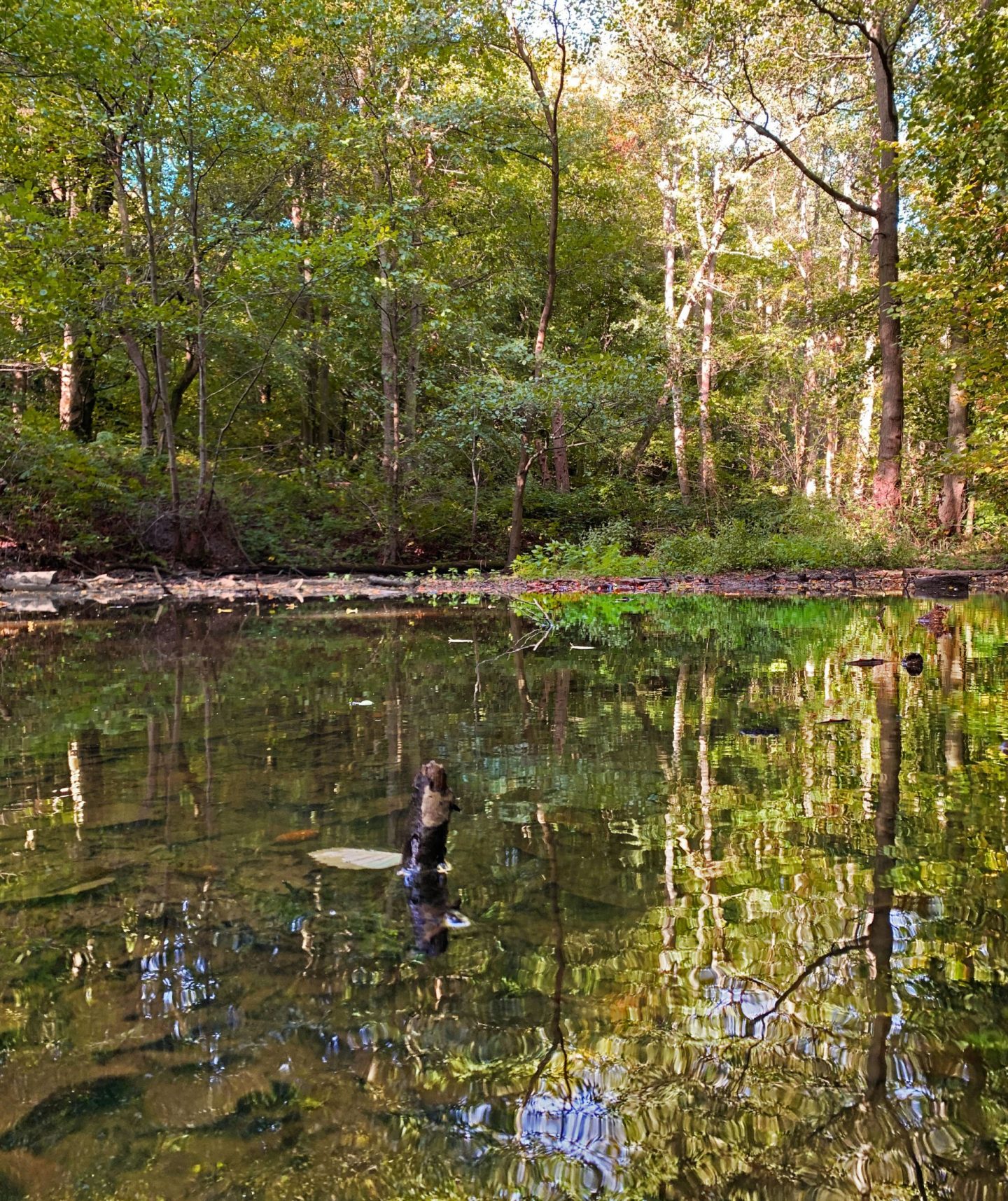 It was feeling the need to relax that I took this picture. I had just concluded the school run and felt the need to have a breath of fresh air so took myself off to a nearby wood.
The scene of the trees reflected in the water caught my attention. I didn't have my camera with me so I used my phone to get this picture, but it involved going right to the water's edge. . . and sinking in to it.
I had to laugh as it was very muddy. Nonetheless, I was getting that photograph! I was surprised with the result. The reflection in the water gives it an air of tranquility, the greens are stunning and yet if you look closely you will see autumnal golds and browns.
With us being right in the middle of Coronatime, I am sure we'll be going on many walks and seeing many similar scenes. There is, after all, not a huge amount to do and the possibilities to travel and see family are seriously limited.
Then again, we need a quiet few days. Both Helen and Izzy see very tired. In Helen's case, she hasn't just returned to school, she's made the leap to secondary school so had to adjust to that, as well as all the COVID-19 restrictions she has to follow.
What have you got planned for half-term? Will you be using it as an opportunity to relax, or do you have something exciting planned?
This picture has been added to the marvellous #MySundayPhoto blog hosted on the equally marvellous Darren Coleshill photography blog. Follow this link for more.