News alert! I am planning to sit the maths GCSE this November. It's something I have been talking about for a couple of years but at long last I am doing something about it, addressing this open wound left over from my school days.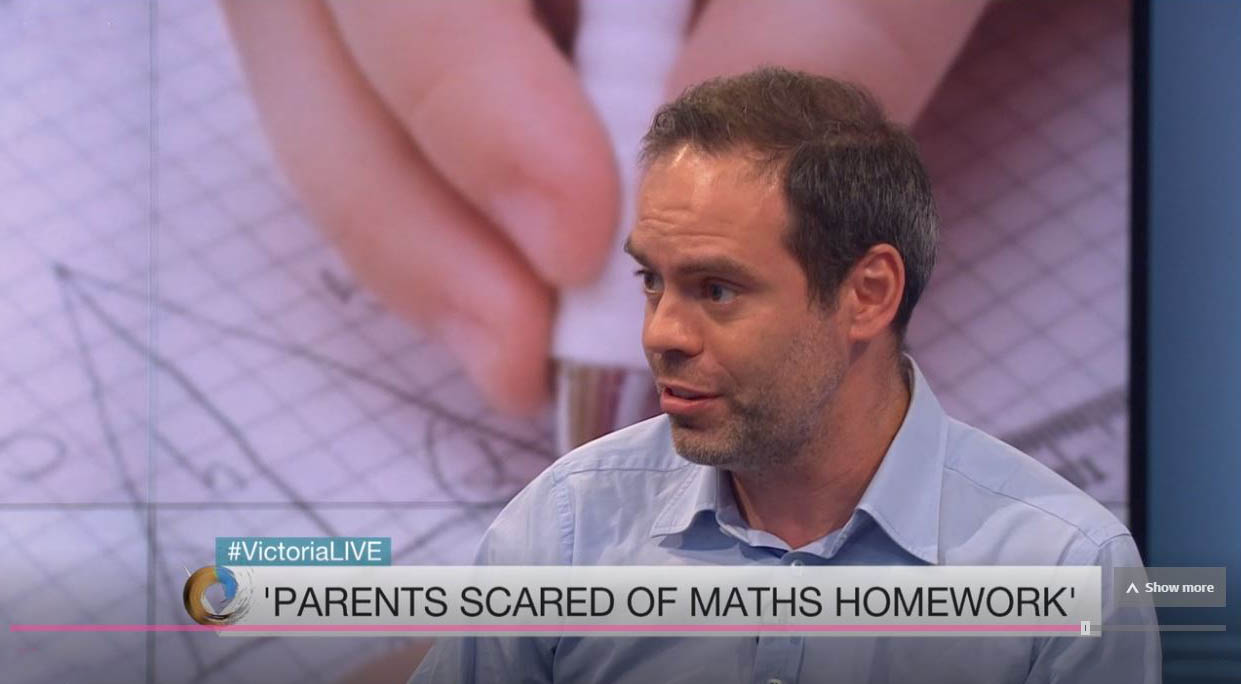 I know it's uncommon for someone of my age to do this. I am also the first to admit I feel a bit daft admitting I'm sitting a GCSE when school is but a distant memory. People of my age are generally completing MBAs rather than basic qualifications.
I left school with a grade E in GCSE maths. By my own admission, I am more of a writer. I've made a career out of it. I can't tell you the lack of a good GCSE has necessarily held me back career wise. I successfully went into higher education and moved jobs numerous times. That said, the lack of that basic qualification stopped me applying for numerous jobs that required a C grade in the subject (or a grade 4 in the recently introduced grading system).
I also have to stress that I'm innumerate. Bizarrely, I have a couple of basic accounting and book keeping qualifications. I can read a balance sheet with ease. If I were asked to do the maths and create the balance sheet, however, I would almost certainly mess it up.
What really bought home my lack of maths skills was my inability to help Helen, my 11-year-old daughter, with her maths homework. When she reached year 4, her maths skills leaped up massively. Since that time I have simply looked at the page as if it were written in Arabic (my Arabic language skills being worse than my numeracy skills).
I am far from alone. Since all the schools were closed back in March, it's been interesting to see all the parents commenting on social media about how they struggle to help their kids with maths and numeracy-based tasks.
Teaching methods and expectations have risen massively since I was at school and quite rightly so. Among my generation it was considered quite amusing, cool even, to be rubbish at maths. Maths was left to the geeks.
Thankfully the geeks have taken over and maths is now seen as an important, vital subject. That, however, has left parents such as myself struggling while trying to help their own children. Speaking personally, it really isn't cool being out-mathsed by a nine year old.
Knowing I had to address my numeracy skills, I first of all took the National Numeracy Challenge, a free online test offered by the charity National Numeracy. I got a score of 60 per cent and it highlighted where some of my weaknesses in the subject were.
It was the closure of the schools that inspired me to get off my backside and take the next step to learning the skills required to take maths GCSE. How so, you're probably wondering?
My kids have had weekly French lessons via Zoom with a neighbour who teaches the language. Their skills have come on in leaps and bounds, far more than in a group lesson with 30 school pupils. Having seen how this method of teaching in action, I decided to find out more.
There are also practical considerations. In the present environment, face to face lessons with a tutor simply can't take place. Also, when life gets back to the 'new normal' I don't want to return to my previous lifestyle where I was constantly rushing and it was a blur of short-hop car journeys between after school clubs etc. If I could organise lessons via Zoom, that worked for me.

After a bit of searching I came across Mike Johnston who founded an online tutoring service called PiTutor. We had a free online consultation during which Mike assessed what I was looking to achieve.
Following the consultation, Mike produced a learning plan and we now have a 90-minute online session each week. We've had four sessions so far but already I've learned the basics of long multiplication, calculating area, volume and fractions and I'm now getting to grips with algebra.
There's much more for me to learn, but it was an oddly satisfying moment when I asked Helen how she would work out the area of an odd shape. She was unable to work it out, whereas I could.
When I first spoke to Mike, I had sort-of assumed he must have taught a few clients of my age. It transpires that until I came along, Mike's oldest client was in their twenties. He says I make for an "interesting project!"
I can't say I am too surprised that Mike's clients are generally much younger. After all, PiTutuor specialises in helping youngsters sitting SATSs, 11 Plus exams, GCSEs and A-levels (I should add Mike makes a big thing of making clear he is Disclosure and Barring Service checked as some tutors don't bother with this).
Maybe I will be the first of many older students PiTutor works with? I can only tell you that I am coming on in leaps and bounds and enjoy the subject. That's not something I would have said when I was younger.
A further less obvious benefit is that I will be sitting a GCSE shortly after my eldest daughter has started secondary school. I think it will be enormously valuable as a parent to sit a modern GCSE and gain a thorough understanding of how papers are marked and graded.
As I say my aim, with the help of Mike and Pi Tutor, is to sit the GCSE in November. There is a question mark over whether November exams will take place because of Coronavirus but that's what I am aiming for.
I will be writing about my experiences of learning maths and preparing to sit the maths GCSE with Pi Tutor in the moths to come so you can keep up with my progress. Wish me luck!
PiTutor is a social enterprise specialising in online maths tutoring. You can book a free consultation at pitutor.co.uk with Mike to discuss your goals and start building a learning plan.
Interested in this blog post? Well have a read of these...