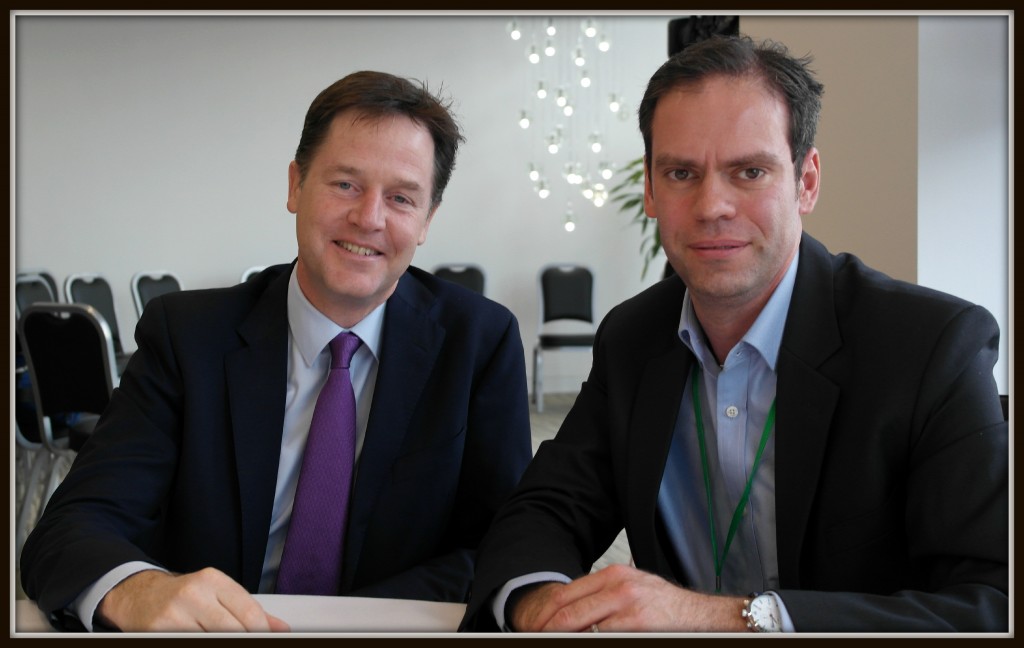 Having recently passed comment on the Labour party's paternity leave plans, it only seems correct to do the same for the Liberal Democrats. In case you missed it, the party leader Nick Clegg and Equalites Minister Jo Swinson have announced the Lib Dems would, if successful in the General Election, triple statutory paternity leave from two weeks to six weeks.
According to newspaper reports, this additional leave would be provided on a use it or lose it basis. In other words, you would have to take the paternity leave within eight weeks of the birth / adoption of a child or else lose the entitlement altogether.
The other significant point to mention is that statutory paternity pay would not increase. It would continue to be paid at the present rate of £138 a week. More about this in a moment.
This seems like a very sensible extension of the shared parental leave rules that come into force next week (I won't go over the rules here, you can read about them by following this link). This is one policy the Lib Dems were successful in pushing through as part of the coalition Government.
Even before coming into force, Nick Clegg himself acknowledged the rules didn't quite go far enough and that a use it or lose it clause was required. This was largely based on the experience of other nations where shared parental leave exists.
The experience in such places was that men were reluctant to take the leave because of fears that employers may take a dim view of them spending an extended period of time at home following the arrival of a new child. The answer was legislate in a way that, ahem, persuaded them to take the leave (ie; take the leave in a set timeframe or lose your right to it).
What's been announced today is a sensible move. It's well known that a man who is involved with his children from the earliest stages tends to stay an involved father. This policy would help achieve this and, as Nick Clegg pointed out, hopefully break down the idea that childcare is solely a woman's responsibility.
Extending paternity leave in this way would also give men and families greater flexibility following the birth or adoption of a child. In addition, it would give families enough time to deal with the aftermath of a difficult pregnancy.
There is, however, one weak spot. In most families the man is the main earner. Sadly, many men simply can't afford to take paternity leave, hence why many men either don't take their leave at all or only take some of it.
At this stage, I'm not sure who has the right idea. It's great to see two major parties recognising that men should be able to play a greater role in their children's' early years. What we need is widespread acknowledgement that paternity leave has to be affordable for the families who need to benefit from it.
There would be a cost to Government and business to achieve this. As I've said in the past, however, there is a cost involved in doing the right thing.
On the run up to the General Election I am hosting guest posts form a variety of political parties. the first post was provided by Lib Dem Equalities Minister Jo Swinson and you can read it here. Contributions form other political parties are to follow shortly. 
Please do consider voting for me in the Brillaince in Blogging Awards. You can vote here.
Like what you've read here? Why not buy my book A modern father (…and dad blogger).
Interested in this blog post? Well have a read of these...