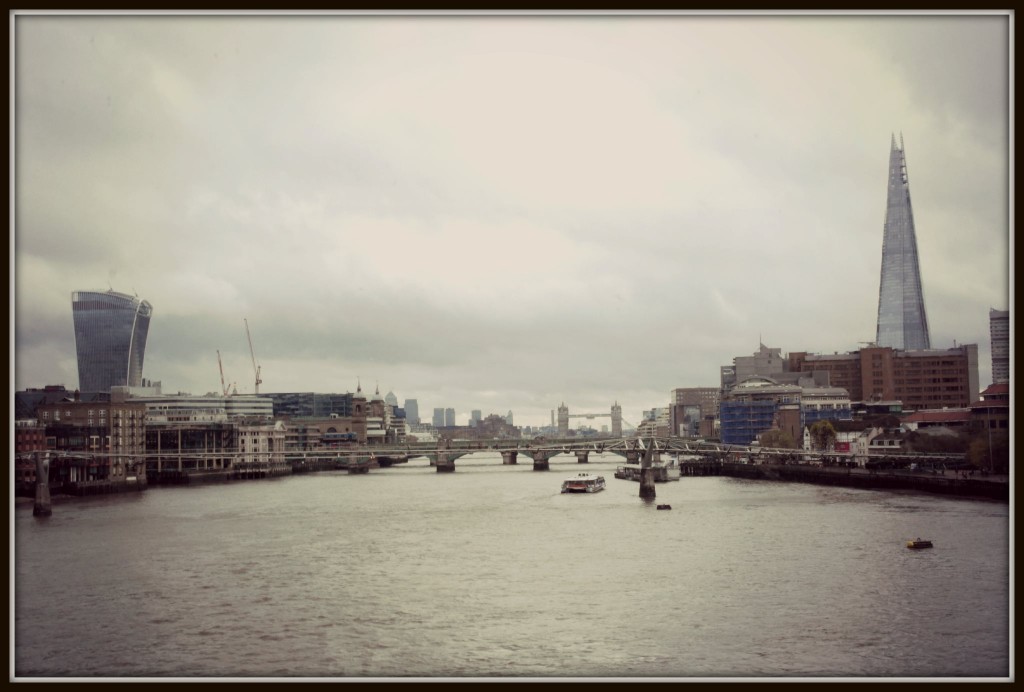 This image was taken from London Blackfriars Station when I was returning from a meeting with a rather significant politician the other day. The trains were running a bit late and as I waited I spotted this view and thought it was too good a sight not to snap.
For those that aren't too familiar with London, that's the Shard on the right and 20 Fenchurch Street, known as the Walkie Talkie on the left. Just to the right of centre you can make out Tower Bridge and to the left of that are the office buildings of Canary Wharf. I would go on, but this will get very boring!
I like the way the River Thames leads the eye. It was a very overcast day and this was shot through a glass window, hence why it looks quite grey. I used a dusk filter and this actually added a bit of colour to the picture, which was not the effect I was expecting. I know you love it when I give you the detail and I'm not going to disappoint. The ISO was set at 800, aperture was set a f22 and focal length 28mm.
I've spent a large part of my adult life living in and around London. For all its many faults, an image like this where you an pick out so many great buildings is a reminder that it is a fantastic city. I occasionally need reminding of this!
As per usual I am linking this up to the #MySundayPhoto linky hosted by the OneDad3Girls blog. Please click on the badge and pay it a visit.
Interested in this blog post? Well have a read of these...