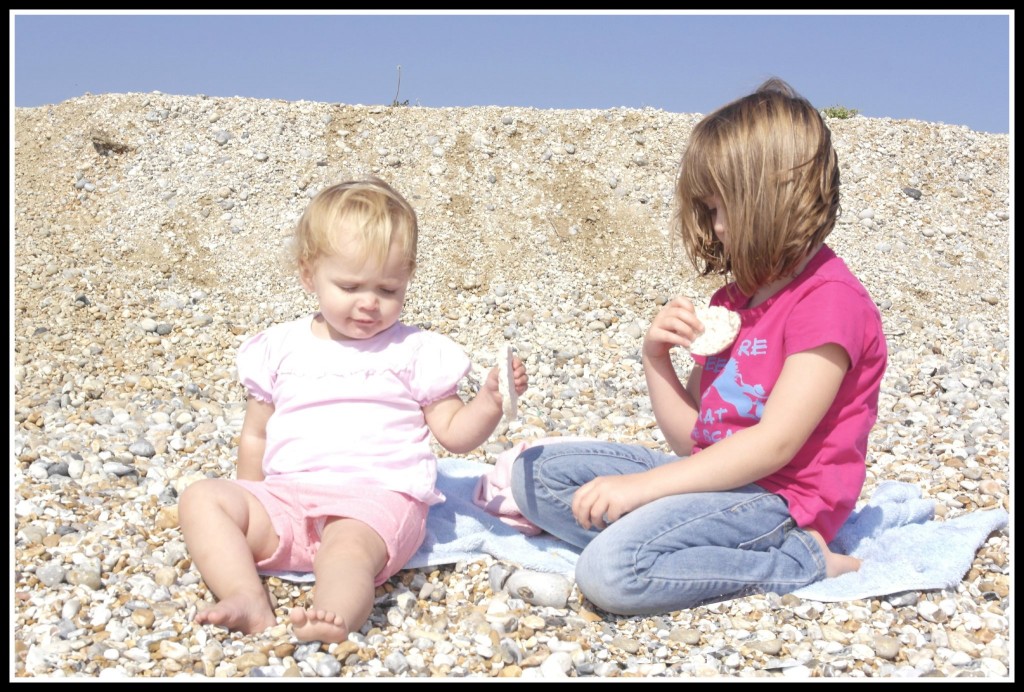 I haven't been out with the camera much this week and so I'm relying on a shot taken this summer. It was of both my girls having a snack on the beach at Camber Sands. It was a glorious day and I seem to recall the day before Helen went back to school after the summer break.
When I stumbled across this image on the memory card I knew it was the one to use. As Christmas rapidly approaches, my time is increasing spent making preparations for that and summer seems a distant memory. This pic is also a reminder of a wonderful day spent with the kids.
Both of them are dressed in the emergency change of clothes we took to the beach in case they got wet. Just a couple of minutes later, once they'd finished their rice cakes, they went paddling again and got these clothes soaked. The journey home was interesting, to say the least!

I'm linking this post up to the #MySundayPhoto linky hosted by OneDad3Girls. Please follow the link and take a few minutes to check out some great photography from other bloggers.

Interested in this blog post? Well have a read of these...