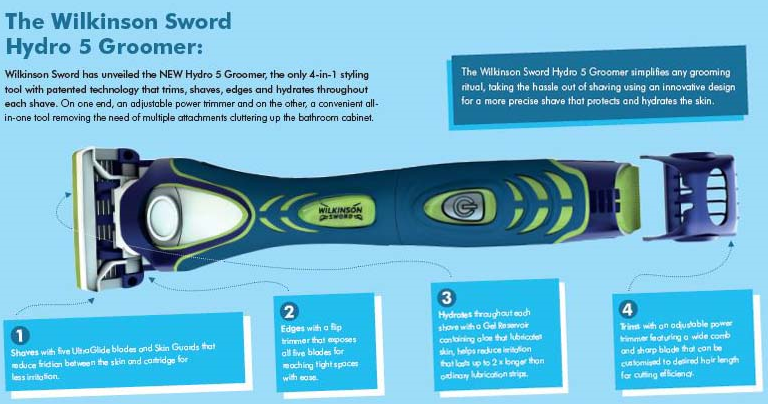 The Hydro 5 Groomer is a new product from Wilkinson Sword. It is far more than just a razor. It has been designed to trim stubble, shave stubble, edge facial hair styles and sideburns and also hydrate the skin.
It promises a lot. How does it actually perform? I've spent quite a while using this device. The item I've used most has been the trimmer. It is a little on the small side, but it performs very well. My neatly trimmed stubble has even attracted positive and unprompted comments from friends.
The size of the trimmer does give it certain benefits. While it might take a while to trim the entire face, it is very good for precision trimming small areas or, should you be of a certain age, running around the inside of your ears or trimming nostril hair.
The razor does exactly what it says on the box; it shaves and with five blades and shaves very closely. It is, however, a little cumbersome. The razor head is quite large and this may be fine for shaving the entire face, but it was a little tricky just trying to do small areas.
The razor head boasts a "hydrating gel reservoir" designed to keep the skin hydrated. This seemed to work well. My skin felt very good after each shave.
It is worth noting that I used Wilkinson Sword's transparent Hydro shaving gel for the purposes of this review. I wasn't overly impressed when I saw it in the bottle but I was pleasantly surprised when applied. It worked well and it was indeed transparent so I could see exactly what I was doing.
As regards the edging tool, I confess I didn't really need to get to grips with this in any great detail. Basically the razor head flips up and this is supposed to assist when edging sideburns etc. It certainly seems to put the razor head in a better position for this type of thing, I just didn't need to do too much of it.
Overall, it is a great grooming tool. If you tend to shave complex patterns into your stubble I can see this working very well. If you're like me, however, and tend to keep uniform designer stubble on your face, you might be better off with a beard trimmer.
I can also see myself using this when travelling. It is battery powered and it would save me taking a razor and bulky beard trimmer.
Let's not forget that Movember is just around the corner. I can imagine this device proving quite popular with men taking part in the challenge. If you are taking part, best of luck!
Expect to pay around £15. You can buy the Hydro 5 Groomer from Boots Sainsburys and other retailers.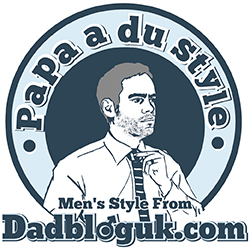 Interested in this blog post? Well have a read of these...