A couple of weeks ago I posted this picture on my blog, it's an image I thought encapsulated childhood perfectly. Going through a memory card yesterday, I found this picture, taken during the recent half term. Although technically inferior, I think this image also shows what childhood should be about.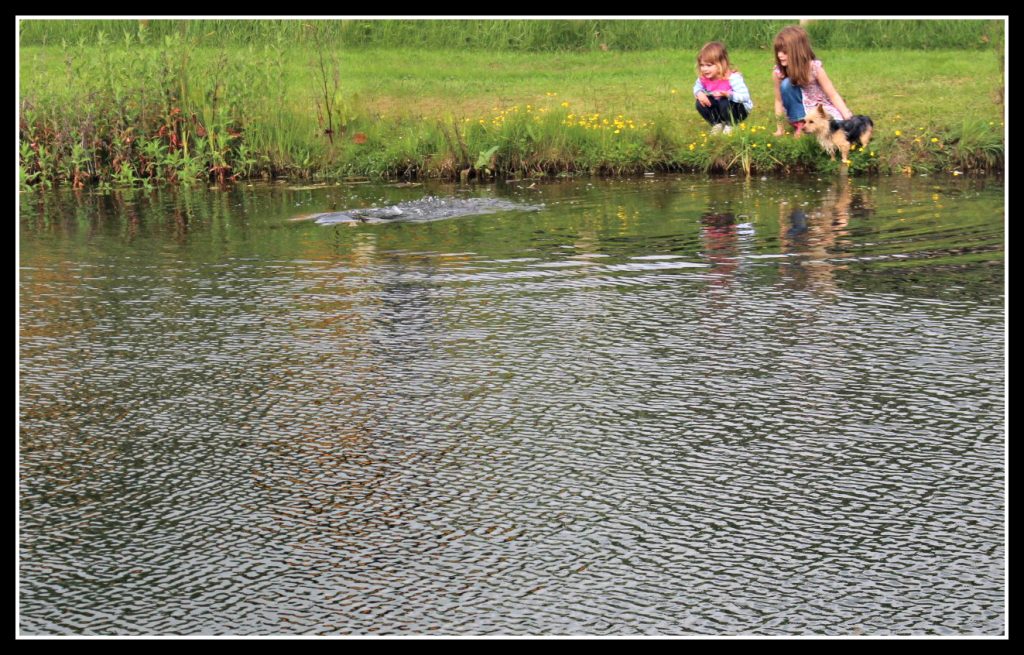 The picture shows Izzy and Helen staring into a pond as trout come to the surface to feed. With them is Granny's dog. I love the way that all three are staring intently at the same patch of disturbed water.
Noticing how the girls were transfixed with the fish, I ran round to the opposite side of the pond to see if I could get an image of them looking on as the fish fed. The fact I managed to get the dog in the picture as well was pure luck! Just in case anyone has any safety concerns about children being near water, Granny was on hand, just out of shot.
I wasn't able to focus on the kids' faces as much as I'd have liked. Even so, I think the image conveys the wonder, interest and curiosity of both children.
As usual for a Sunday, I have linked the image to the amazing #MySundayPhoto linky hosted by the Photalife blog. Click on the link below to visit the linky. May I also take this opportunity to wish you all a very happy Father's Day.
Interested in this blog post? Well have a read of these...