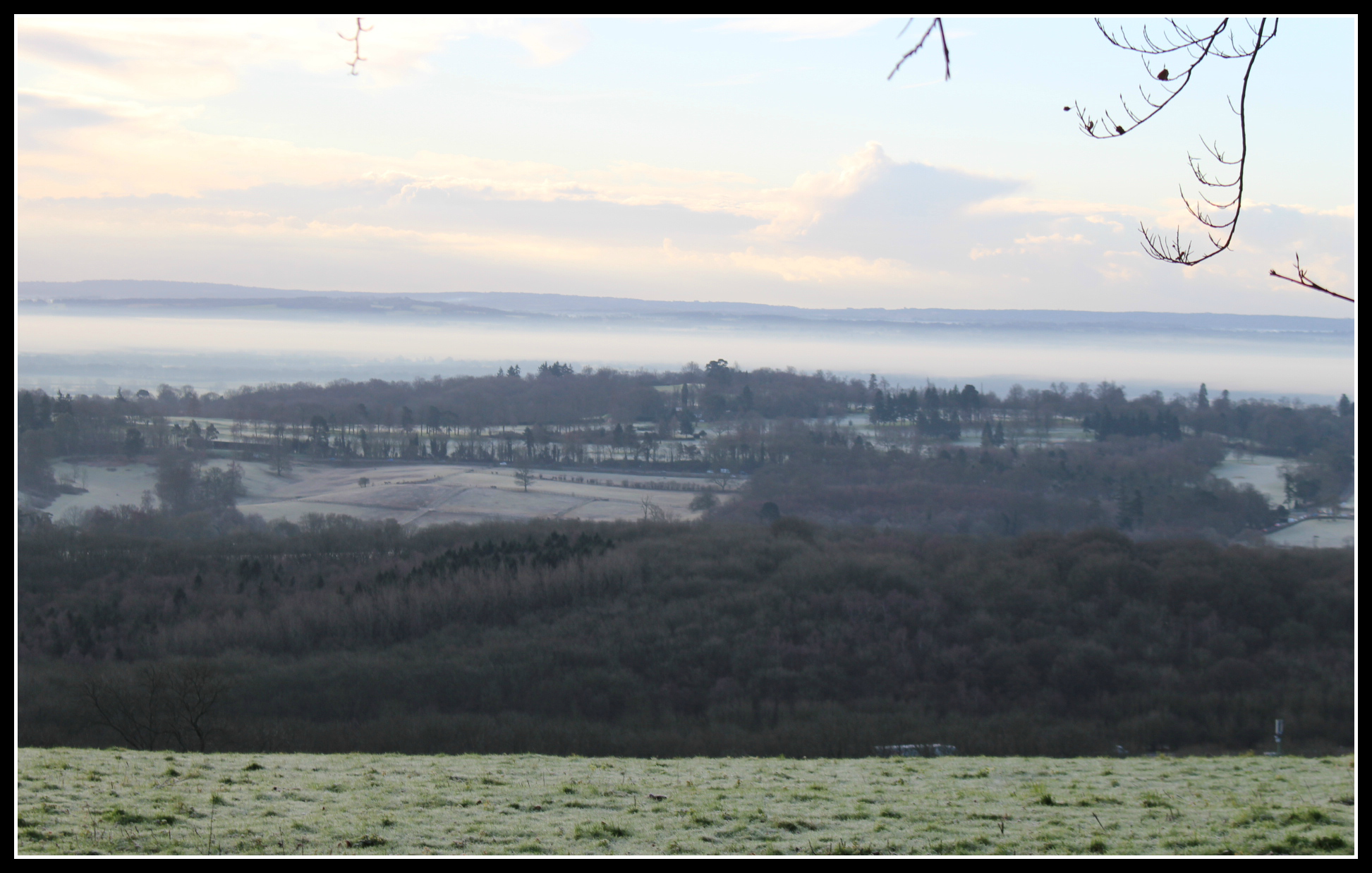 Sometimes you just have to stop and admire the beauty of what surrounds you. The scenery in this picture made me do just that. I was driving the kids to school along some back roads at the edge of the North Downs to avoid major roadworks.
It was a route I had only taken once or twice so wasn't too familiar with it. As I rounded a corner I saw this; a mist covered valley. Believe it or not, somewhere in amongst that mist is the M25 motorway! I think it's best covered up, don't you?
I thought it was a beautiful, early morning scene. That said, the picture isn't perfect. It wasn't until I came to rip it from the memory card I noticed the twigs in the top right corner. I considered editing them out but felt they maybe added something to the scene.
I know some of you love the technical detail so here it is; the picture was shot in auto mode (I was by a busy road, I didn't have much time to experiment!). ISO was 100, aperture f5.6, focal length 55mm and shutter speed 1/60sec.
I've linked the image to the #MySundayPhoto linky hosted by the Photalife blog. Click on the badge below if you wish to visit.
Interested in this blog post? Well have a read of these...