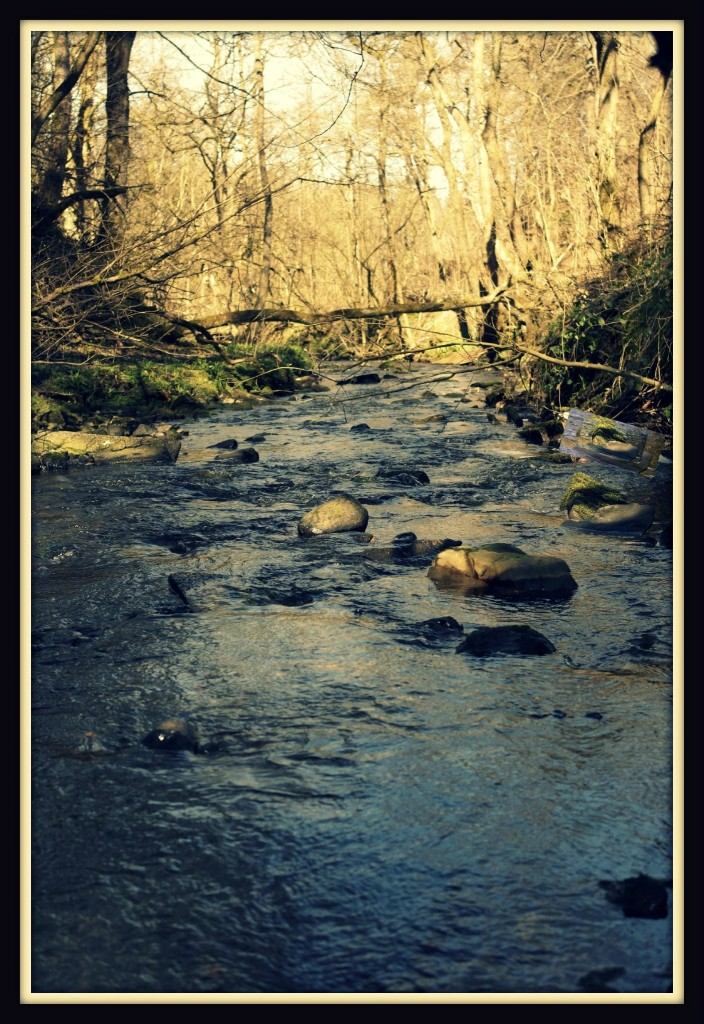 I took this picture a couple of months ago during a brief visit to Cumbernauld in Scotland. The children were elsewhere with the in-laws and so I took myself off for a walk through Cumbernauld Glen.
For those unfamiliar with the central belt of Scotland, Cumbernauld is not renowned for being aesthetically pleasing. The glen, however, is a small oasis of calm and beauty in the midst of what is essentially a post-WWII new town.
Even though it has been blatantly been landscaped, I love to stroll through the glen. On our last visit it was a particularly sunny day. I caught sight of this stretch of river and felt it would make a good picture. I actually had to wade into the middle of the river to get this shot (it isn't deep so it wasn't a life threatening venture).
It was a very tranquil spot and like to think the image reveals a more appealing side of Cumbernauld. Have you ever found beauty in the most unlikely place? If so, where was it and what did you see?
Do you like Dadbloguk? WIll you please help me get to the finals of the Brilliance in Blogging Awards? If so, please follow this link and vote for Dadbloguk in the 'Family' category (category 13). To my amazement I have been shortlisted for an award. I'm really grateful for the support I have received to date, but I would be delighted if you'd vote for me one more time so that I can get a place in the finals. 
Interested in this blog post? Well have a read of these...