From Thrive to Survive: Post lockdown screen time rules
Let's have a chat about screen time. How did screen time change for your children during lockdown? I am going to guess that use of tech increased for educational purposes because of all the remote schooling. I'll wager use of messaging apps probably increased because it was the one way your kids could keep in touch writh friends, just as us adults ramped up our use of FaceTime, Zoom and Teams. I'll also take a guess that you probably got a bit liberal with the amount of gaming your kids did because you needed to keep them entertained while you got on with the day job and, well, let's face it, there wasn't much else to do. According to a report from Internet Matters called From Thrive to Survive, this was the picture in many households across the land and with lockdown easing, parents are looking to reassert screen time rules.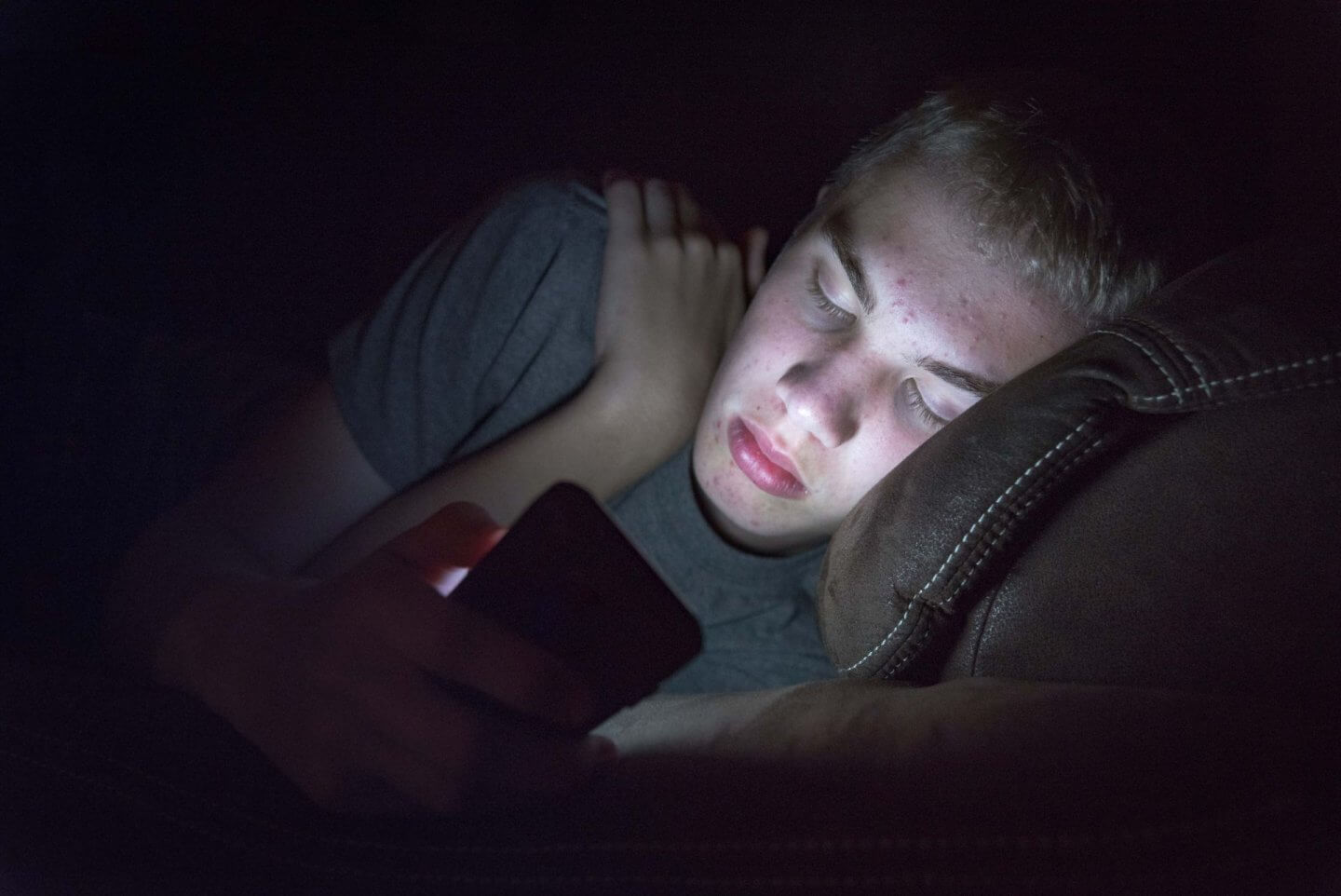 We have to accept the fact increased use of tech is here to stay. As we steadily emerge from lockdown, the challenge us parents face is to cherry-pick the positive influence of tech over the past year, while ensuring our offspring use it positively and are kept safe.
From Thrive to Survive: Supporting Digital Family Life After Lockdown
Between January 2020, and March 2021, Internet Matters arranged for 8,000 parents to be quizzed about screen time rules and how their children used tech both pre-pandemic and during lockdown. The findings were used as a basis for the newly published report From Thrive to Survive: Supporting Digital Family Life After Lockdown.
Findings include:
Eight out of 10 parents saying the internet had a positive impact on how their children learned and socialised
Parents reported a 42% increase in viewing content promoting self-harm or suicide and a 39% increase in sharing sexual images
A staggering 89% increase in children livestreaming on platforms such as YouTube Live or Facebook Live.
Parental concern about cyberbullying increased by 24% compared to pre-pandemic levels
Parents also reported concerns about exposure to fake news and misinformation and parents also reported an increase in children viewing content promoting self-harm and suicide
Children classed as vulnerable had a particularly bad time online with many experiencing increased peer pressure, becoming victims of identity theft or online fraud and a greater chance of experiencing cyberbullying.
The story in my household
My family's experience has been mixed during lockdown. On the positive side, my daughters' gymnastic club switched to online lessons during the pandemic. It wasn't perfect, but it was better than nothing.
My kids' online schooling also went surprisingly well, especially between January and March of this year when the schools were closed to most students. Both my children's schools (one is at secondary school, one at primary) upped their game massively since March 2020 with greater access to live, online lessons, online assemblies, opportunities to socialise and so on.
Helen, my 12 year old, also did 'gymnastics challenges' with a friend. They would each video a routine and challenge the other to undertake it and film it, keeping the friendship alive and both children physically active.
There have also been negative experiences. Helen used messaging apps to stay in touch with friends. At the start of the pandemic, some of the other youngsters used bad language or shared inappropriate messages and I had to get involved once or twice. Added to that, I have had words when I've heard my kids talking about the latest (…invariably made-up) social media scandal or heard them discussing fake news they've come across online.
Help for parents
The overall aim of Internet Matters' report is to help parents adjust to the new way of virtual living and establish realistic screen time rules. Parents who participated in the study were quite honest; 63% of them admitting they need help dealing with their children's tech usage, just over half saying their children have become too reliant on tech.
From Thrive to Strive, which will be available online, recommends parents and carers do the following:
Talk to your children about the apps, games and websites they regularly visit and do this as often as you talk to them about their school life.
Use the 'T-shirt test' if you're worried about what they're sharing online say: "Would you wear it on your T-shirt? Then don't post it online."
Think about resetting screen time rules. It's a good idea to sit down with your child and agree a plan together.
Revisit parental controls. Parental controls and privacy settings are useful tools to help minimise the risks your children may face. Keep in mind, however, they are not 100% effective.
Teach them critical thinking skills and resilience so they know what to do if they encounter risk. Always encourage them to talk to you about anything they find online that is upsetting.
I'll leave the final word to Dr Linda Papadopoulos, Internet Matters ambassador. Commenting on the From Thrive to Survive report, Dr Papadopoulos said: "Children have come to rely on technology more than ever during the pandemic, and therefore sometimes spend several hours a day online, it also gives them increased exposure to all of the risks that go with it.
"It's fantastic to see so many more parents have now got more involved in their children's life but it's important they keep this up as we come out of lockdown and make it a normality. It's a great opportunity to close the knowledge gap between parents and kids when it comes to devices, apps and games, yet parents need to seek out the right help to do this."
If any of this sounds familiar to you, do leave me a comment. I think it's good to share experiences as parents so we can learn from each other. If yo uhave any good screen time tips, I'd be particularly keen to hear what you have to say.