"When you have your own bedrooms," said Mrs Adams to our daughters Helen and Izzy, "things are going to change."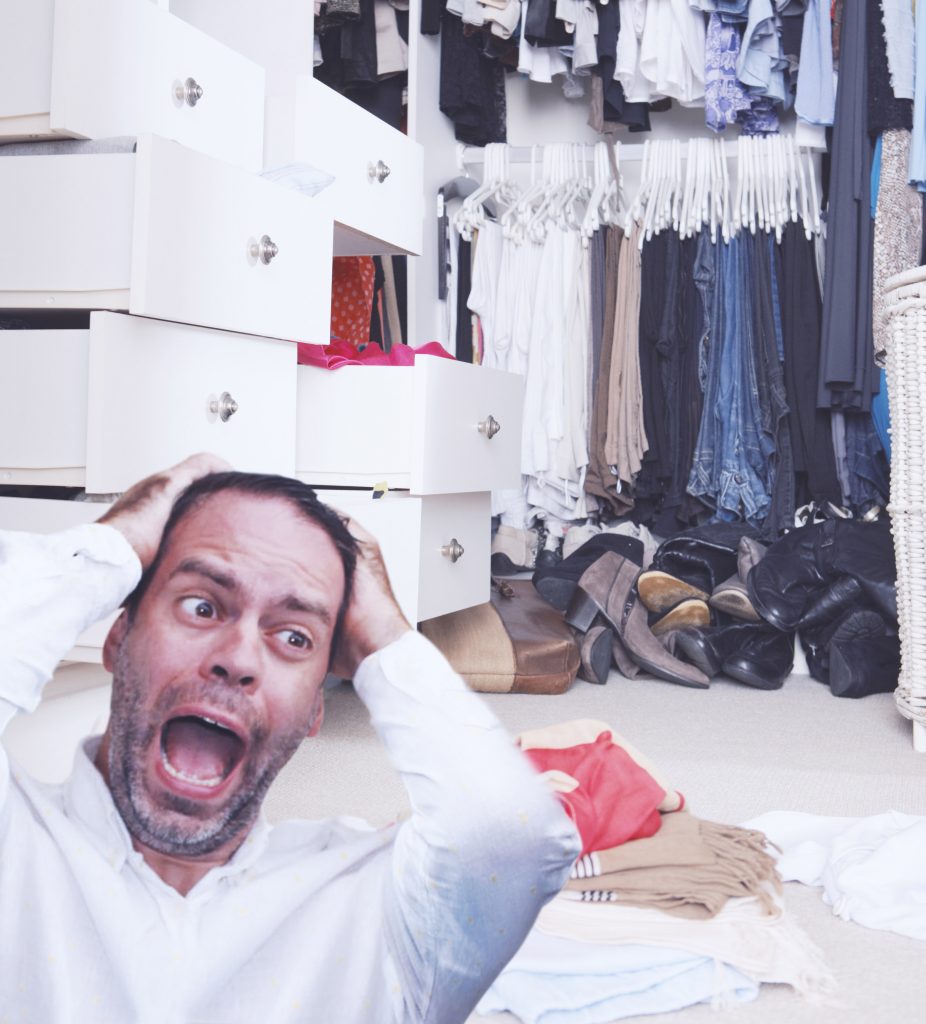 This brief exchange took place a couple of days ago while Mrs Adams was overseeing bedtime. On this particular evening, Helen and Izzy's bedroom was spectacularly untidy.
They're kids, they're supposed to be untidy. Unfortunately for our daughters, Mrs Adams and I have become ultra-sensitive to untidiness since we put our house on the market and a constant stream of potential buyers has passed through the property.
Helen and Izzy's bedroom is the one room that constantly needs attention. With the house sale now underway, we're constantly battling untidiness in their room and we've realised the cause of the issue. Having the kids share a bedroom and sleep in bunk beds no longer works.
Izzy is forever coming home with house points for tidying up at school. She has developed a love of emptying the dishwasher. When she tidies up, she does it properly. Her older sister, meanwhile, well, her approach isn't quite so thorough.
On the other hand, Helen loves to read and likes to read at night once she's in bed. We've experimented with various lights so that she can read without disturbing her sister but nothing really works and this has led to the occasional disagreement between the two sisters.
Added to this, Helen and Izzy have been asking for different bedtimes, which is understandable considering the three year age gap between them. In a further demonstration of the age gap and differing developmental stages, their book shelf is an unruly mess of simple picture books for Izzy who is just getting to grips with reading and complex novels and science books for Helen, whose reading skills are much more advanced.
Despite my best attempts to cull the number of soft toys in the house, they seem to be growing again. Stuffed into the one bedroom, we have a cupboard that looks like a display case in Hamley's toy store. If the toys were split across two bedrooms, it might look a bit more acceptable.
Part of the logic for moving house was to get the kids separate bedrooms. We knew Helen and Izzy couldn't share a bedroom forever and that this was becoming an issue. Having to deal with it on a daily basis while we sell our house, however, has brought home the reality this was a bigger issue than we realised.
Until two years ago the two girls had separate bedrooms. Helen had a massive double room to her self and Mrs Adams and I felt this was a bit excessive. As I needed an office, we thought it made sense for the girls to move into the one room.
It made sense at the time, but life doesn't stand still. It's not working out any more and in the back of my mind I'm thinking of Helen, who will start experiencing puberty in the not too distant future. She'll be wanting privacy before too long and understandably so.
I know that we're exceptionally fortunate to be able to consider this. Thinking back to my own childhood, I shared a bedroom with my grandmother until I was eight-years-old. I only got my own room when my mother remarried and we moved house.
All these years later and I find myself the main carer for my two daughters. I'm thinking we'll have a tidier house and that bedtime will be easier. It'll hopefully make it easier for Helen and Izzy to do schoolwork undisturbed and develop and nurture their own interests.
Of course it could go the other way. We may have two untidy bedrooms to deal with instead of one. Watch this space, I'll let you know how we get on.
Can you relate to this? How old were your children when you put them in separate bedrooms? At what age do you think children should sleep in separate rooms? Please feel free to comment below as this is uncharted territory for us and Mrs Adams and I could do with hearing more about other people's experiences.
Interested in this blog post? Well have a read of these...