To many dads with daughters, make-up is a complete mystery. I include myself in this. As the only man in my household, I am at a great disadvantage. With my kids having reached an age where they're getting curious about make up, I increasing find myself in a position that leaves me confused. Why confused? Well, I am not sure children should wear make up yet I find it amusing because it's often funny when they do.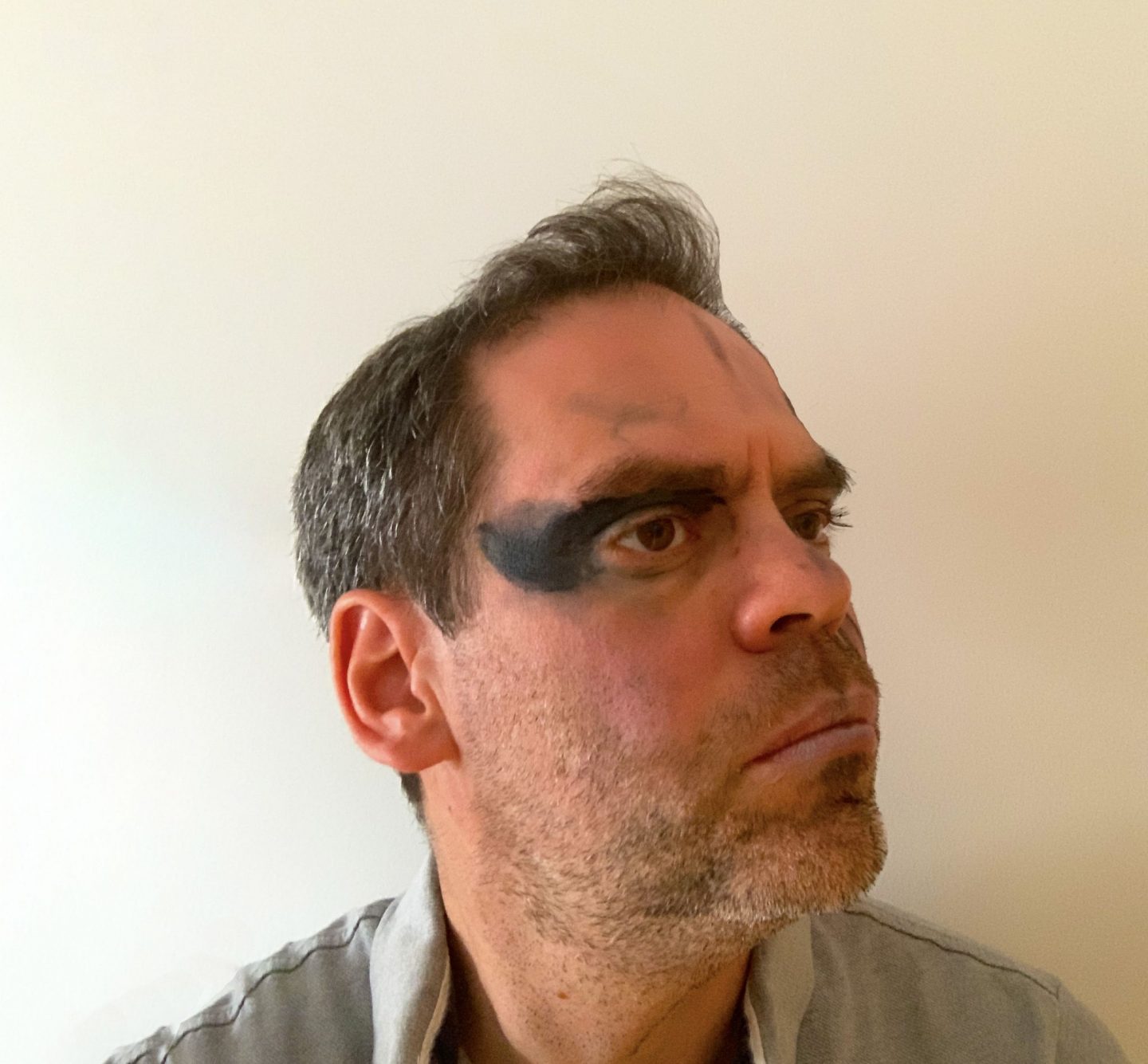 Truth be told, Helen and Izzy discovered make-up some time ago. Mrs Adams, you see, rarely puts her make-up away. As a result, the kids would frequently stumble across her make up and sneak off with it. They'd re-appear shortly afterwards with all manner of stuff smeared over their faces.
Personally speaking, I have always found this very funny. I mean you know, if Mrs Adams isn't going to put her make-up away she can't complain too much when her young, curious daughters go to town with her Max Factor, Rimmel and Clarins products.
Strangely, Mrs Adams doesn't appreciate it when I laugh at the sight of our kids with expensive blusher smeared over their faces, hands and clothes. I get the impression I'm supposed to disapprove because make up is very expensive. Unfortunately for my wife I'm a bit mischievous.
Okay, so that's why I find the situation amusing. Getting serious for a moment, should children wear make up at all? Are Mrs Adams and I being a bit too liberal? I certainly get the impression other parents with primary school aged children discourage their offspring from using it.
Are they a bit young for this? Does it encourage an unhealthy approach to their appearance, body positivity and self-esteem or are they simply young girls having a bit of fun?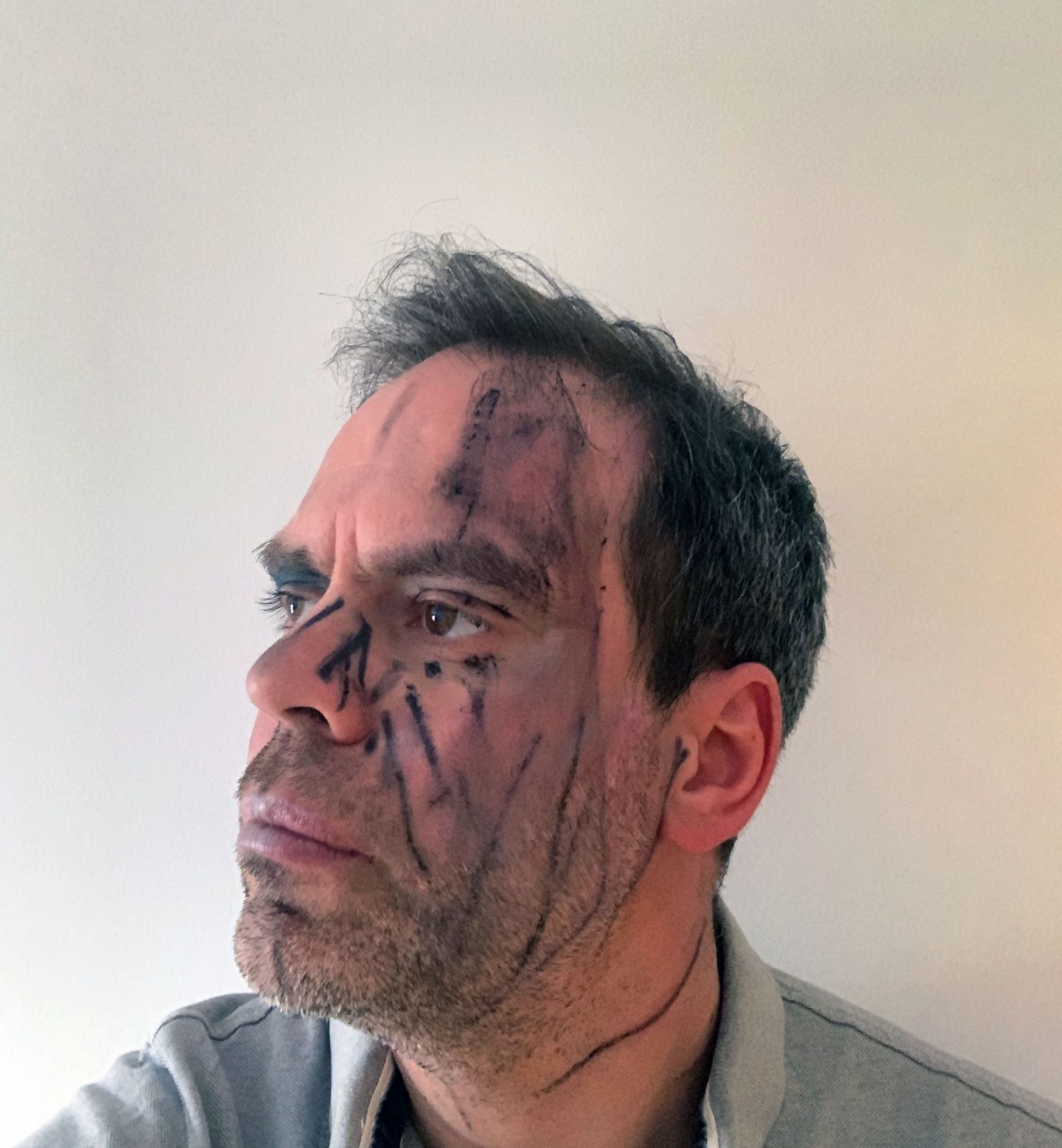 I have to be honest, having a six and 10-year-old who like make-up doesn't sit entirely comfortably with me. At the same time, I am realistic to the fact they would, at some point, have discovered make-up anyway.
Let me make it crystal clear. They don't wear make up to school. In fact, they only really wear make up when they're playing. Fed up the kids using her cosmetics, Mrs Adams has bought them a little make-up kit in the hope her own considerably more expensive products will be left alone.
I simply have no idea what age most kids get into make-up. It's all a bit of an unknown to me. I guess it's one of those issues that a dad with daughters is going to face at some point.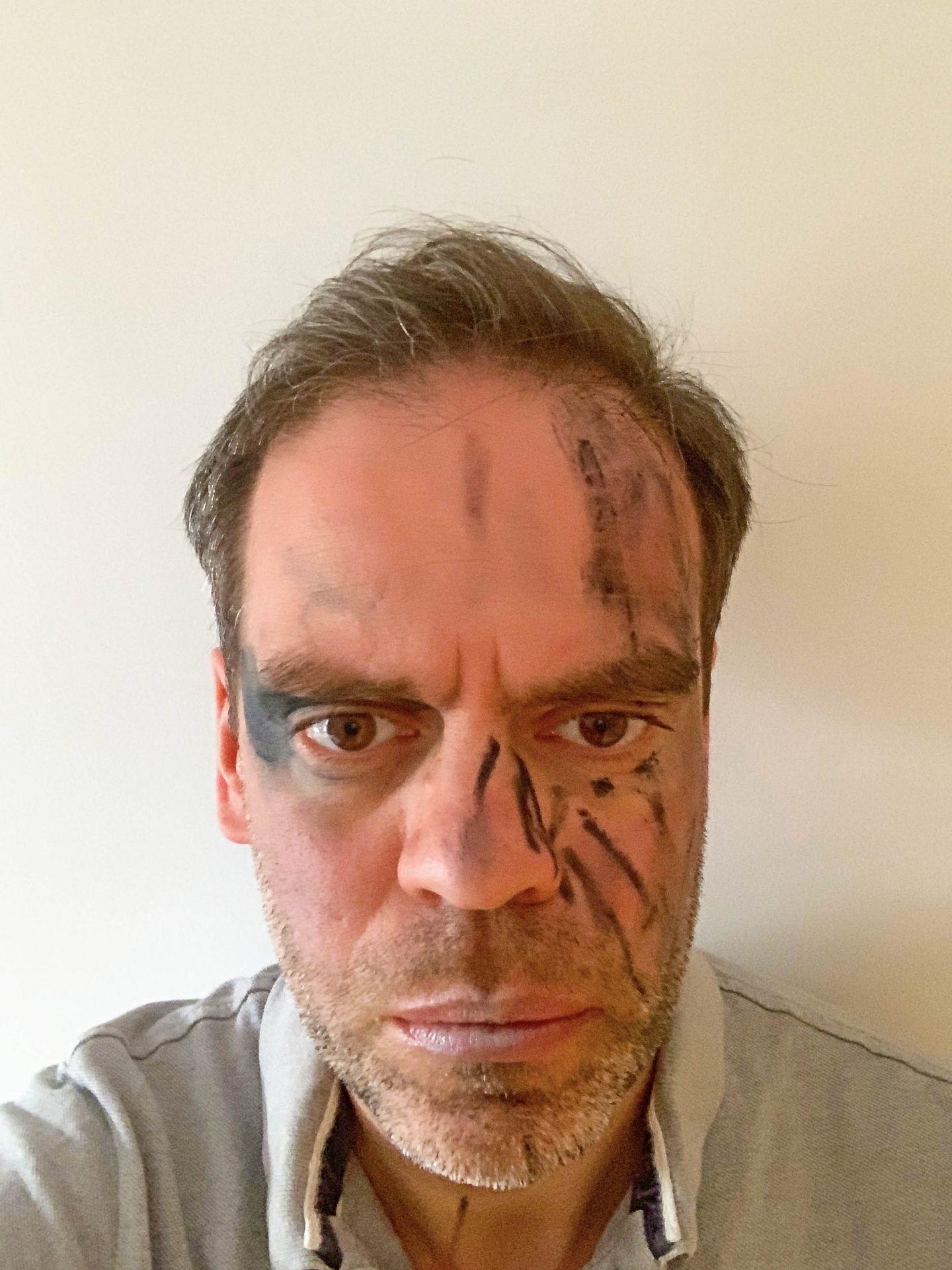 My initial reaction, is to think; "this is daft, you don't need make-up, in fact you'll never need make up." When girls see their mothers and other female role models wearing make-up they're clearly going to think very differently about it.
I make no secret of the fact I've always been into my skincare. Skincare, to me, is simply part of leading a healthy lifestyle. Cosmetics, however, is a totally different thing altogether. They're a predominantly female thing and I have no idea what to think of my daughters having an interest in them.
What do you think? Should children wear make up? Is there an age where it's acceptable for kids to show an interest in make-up? Should it be discouraged completely? What do you think? Do leave a comment below or let me know via one of my social channels where you'll find me as @dadbloguk.
Post added to #ThatFridayLinky hosted the DIYDaddy and Twin Mummy and Daddy blogs.
Interested in this blog post? Well have a read of these...