Here is Izzy, marching up the road pulling a case behind her. Is she leaving home? Going on holiday? Playing a game perhaps? No; she is dealing with the consequences of her father's stupidity.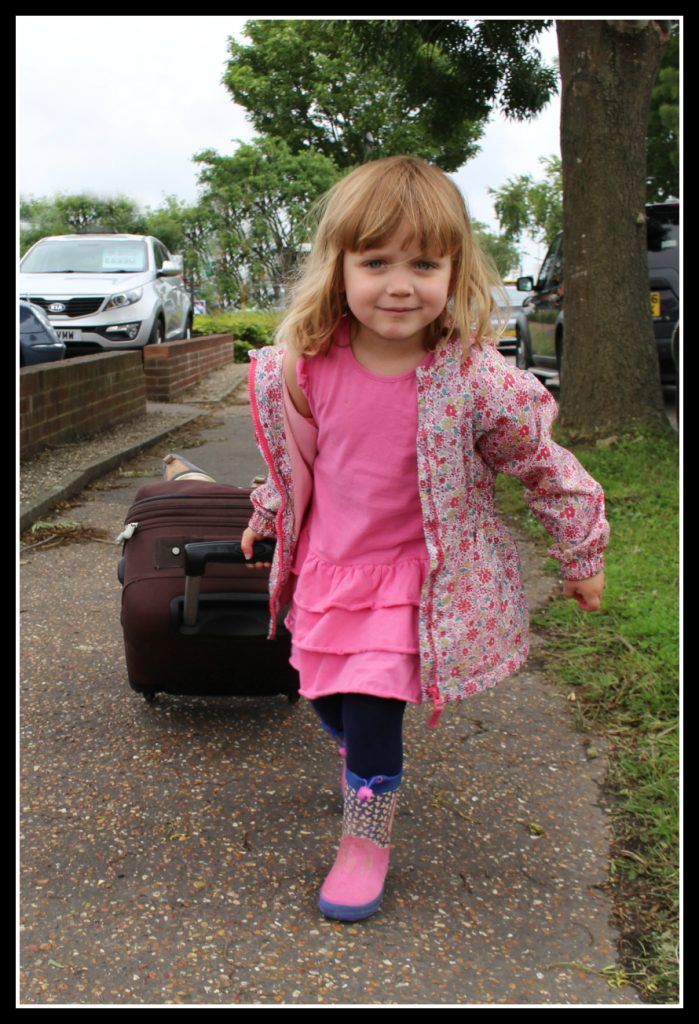 There's a bit of a story to tell here, so hold tight. Last week I spent a day at Goodwood Festival of Speed so I could participate in the Shell V-Power Nitro+ 100 Years in 100 Minutes challenge. To attend the event, I hired a car.
At the end of the day I was dropped off back at my hotel where I'd left the vehicle in the car park. The key for my rental vehicle was nowhere to be found. My case was locked in the car but there was nothing else for me to do; I was forced to abandon the car and case and get a cab to the local train station so I could travel home that way, eventually getting to my front door around midnight.
Abandoning the car kicked off a procedural nightmare for the car rental company that was to last a week. The AA was dispatched to collect the vehicle, but it wasn't collected for two days. The rental vehicle wasn't taken back to the branch I hired it from, but to the one in Chichester, closest to where I left the car and 90 miles from home. A spare key was then dispatched from head office to Chichester to gain entry to the car. It was Friday before I could travel to Chichester and get my things back.
Izzy and I made a day trip out of it. She insisted on pulling my case along the road for me to show how strong she is. That, my friends, is what you see pictured here!
It's not an award-winning picture by any stretch, but it does tell an amusing story. I also love the look on Izzy's face. As is my usual habit on a Sunday, I have linked this to the #MySundayPhoto linky hosted by the Photalife blog.
Have you got a good car rental story? Any similar tales of stupidity you would care to share? If so, please leave a comment below.
Interested in this blog post? Well have a read of these...