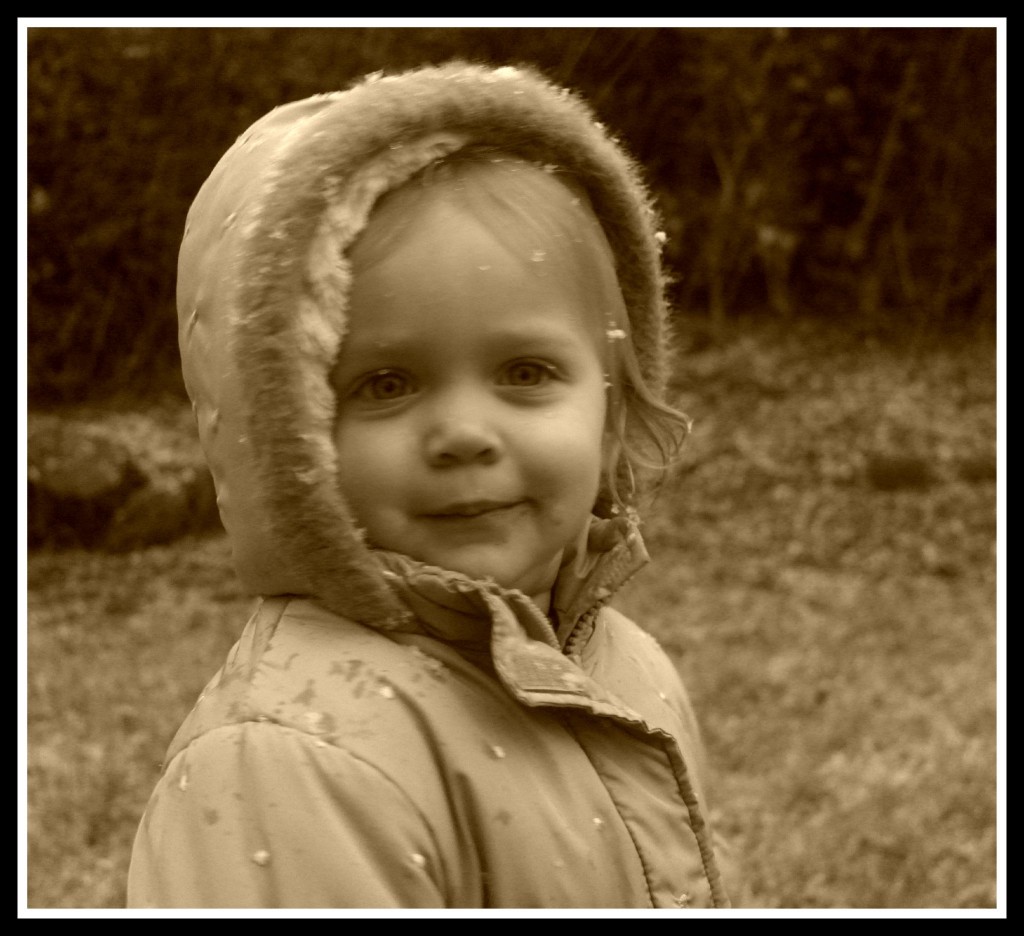 This picture was taken on Thursday evening when it briefly snowed. I called both my daughters to watch it falling from the back door.
They were both so excited there was only one thing to do; tell them to put boots and coats on and run out to play in it. I hardly need to tell you that it took all of three seconds until they were both covered in a muddy-slush.
This pic of Elizabeth was hurridely taken in smart mode. Flakes were falling on her face and she was so happy to be in the snow I thought it would make a good picture (she was running round very excitedly so there was no chance of me playing with the camera's manual settings).
For the technical junkies; shutter speed was 1/10, aperture f3.5 and ISO 1600. It's also been put through a sepia filter.
Shameless plug klaxon! While I have your attention, I've written a book about being a stay at home dad and dad blogger called 'A modern father (…and dad blogger)'. It's available in Kindle and paperback formats from Amazon. For a limited time only you can grab the Kindle version for 99p. More info here.
I've linked this post to two linkies; the #MySundayPhoto linky hosted by the Onedad3girls.com blog and the #CountryKids lnly hosted by CoombeMill.com. Click on the badges below to visit the linkies.
Interested in this blog post? Well have a read of these...