Thanks to COVID-19, my kids have been going into school wearing sportswear twice a week (their PE kit). I think this is brilliant. Goodbye outdated, Dickensian school uniform, hello comfortable clothing better suited to exploring the world and education. I make no secret of the fact I think most schools have completely the wrong approach to uniform. The idea of school uniform is great in principle, but most schools force kids into the most dreadful clothing. COVID-19 has given us a chance to change that.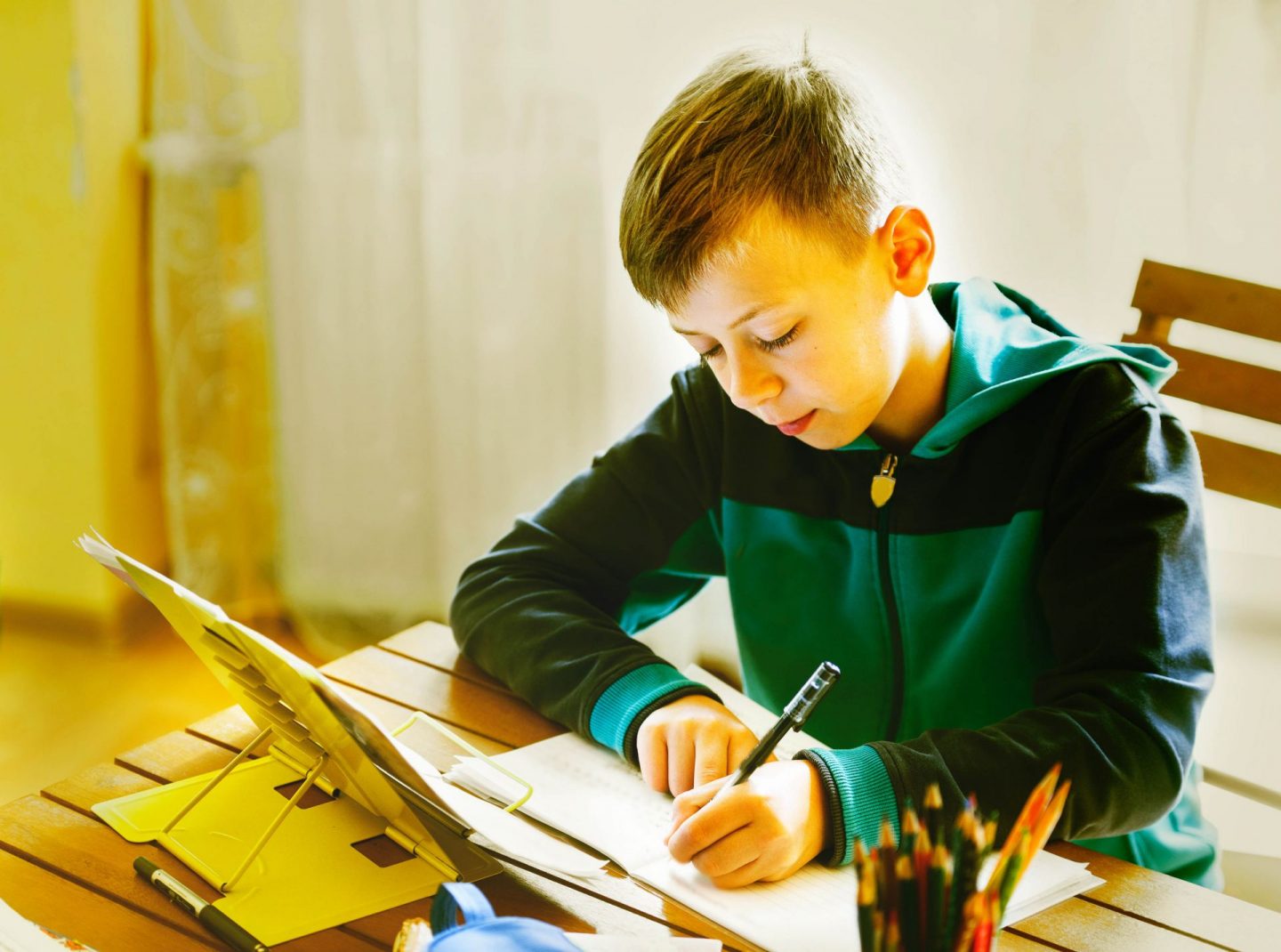 I've been very surprised at the lack of fuss about kids going to school in their PE kit. It seems to have happened with wide acceptance and no real comment.
When I've previously raised the idea of kids wearing sportswear to school, the immediate response from detractors has been something like this:
"But kids need to wear smart clothes. It gives them pride in their school."
It's absurd that kids are sent to school in uncomfortable, ill-fitting polyester clothing. Most school uniforms are restrictive and stop pupils from being active and exploring the world, especially the outdoor world. This is a particular issue for girls for whom skirts and dreadfully designed, opened fronted shoes are often de rigueur.
The only reason people think a smart uniform is essential is because it's what they were told when they were growing up. My mother held my secondary school in high regard because the headteacher placed great importance on how well turned out the pupils were. Alas, so much importance was placed on appearance that poor teaching, child welfare and pastoral issues were frequently ignored or swept under the carpet.
Underneath the smart veneer of that school were all manner of problems. Not only that, but it's ridiculous to even suggest I felt proud of my school because of the patch on my blazer or the tie round my neck. It also says a lot that I had to redo my GCSEs at an adult education college (where I didn't wear a uniform and did much better).
Enough about me, look at what COVID has done. Our kids are all going to school in their PE kit and the world continues to turn. There have been no revolutions, wars or riots. Schools have continued to operate (well, apart from where the dreaded 'Rona has reared its head).
Do you think we could stop, take stock of the situation and appreciate a more relaxed style of school uniform could be the way forward? Now is the time to review the uniform our kids wear to school and update it for the world they live in.
Over the past half term, we've proven that children of all ages can attend school wearing tracksuits, leggings, zip-up tops, shorts and skirts and continue their learning unabated. Why not adopt this style of dress on a permanent basis?  
Modern PE kits are surprisingly smart. Each school has its own individual colours and the school name is usually plastered across the clothing. It's still a uniform, it's simply a more comfortable, relaxed style of uniform.
This wouldn't have been possible when I was at school. When I was a kid, I'd have had the choice between a rugby top or a thin, yellow singlet. The singlet, I should add, left me looking like some kind of scrawny soldier reporting to the parade ground for the first time. It wouldn't have been a good look!
The PE kit my kids wear to school is much better. It looks great, fits them well, is modest, comfortable and surprisingly smart. I feel it's a shame they only get to dress like this twice a week.
Social distancing measures are going nowhere fast. They're almost certainly here to stay for the rest of this academic year. We're going to be sending our kids to school in PE kit for some time yet. I'm hoping in that time more parents will question why they have to buy traditional uniform and sports kit. Why not just have a couple of pairs of sports kit? It would make much more sense.
The challenge is to get people away from the idea of thinking that school children in impeccable uniform must attend an amazing school. Embrace the change, let kids be kids and let them be comfortable during their school days.
Do you agree that sportswear would be a better option? Do you think the COVID pandemic presents us with an opportunity to update school uniform? Leave me a comment, tell me what you think.
Interested in this blog post? Well have a read of these...