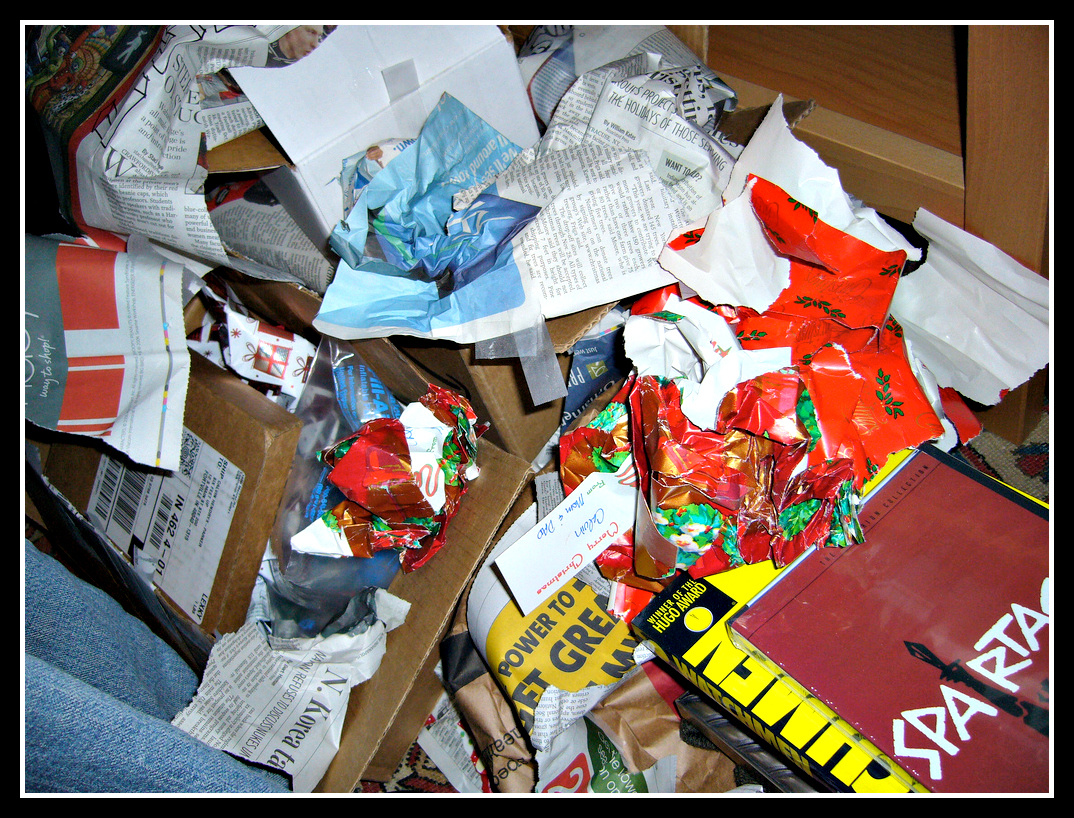 I don't mean to gripe and put a downer on the Christmas spirit that you're all hopefully still feeling….but where has all that packaging come from? I love Christmas and I especially love the joy it brings my children yet I also find myself feeling very guilty.
There are two reasons for this guilt. Firstly, the majority of us spend days visiting family and friends and gorging on food and drink that many in the world can only dream of.
Secondly, all that paper, cardboard and plastic that we waste causes me pain. I look at the way some of my kids' presents were packaged by the manufacture and my heart sinks. It is all so wasteful.
We have filled four bin liners and two recycling boxes with cardboard and paper over recent days. When I say the recycling bins are full, I mean they are rammed to bursting with cardboard stacked very high on top.
As I write this there's a gale blowing outside. I'm too scared to open the curtains as I have a funny feeling much of the paper will have escaped and been blown around the garden.
On Christmas Day itself the living room was like a sea of packaging materials. The tiniest toy was packed in the largest box and held in pace with a ridiculous number of ties.
Yes, okay, I get the fact the merchandise has to be delivered undamaged to the retailer and then on to the eventual recipient. Even so, it all seems so over the top and unsustainable.
I've recently been thinking a lot about sustainable living. Not only was I selected to be a participant in IKEA's #liveLAGOM project, but we received a projection from our utility company about the amount of electricity and gas we are likely to consume over the coming 12 months. It was so incredibly high it hurt my eyes and I'm determined to rein it in (a new central heating system we're about to install should have a positive impact).
Those bin liners and recycling boxes; they're full of the materials that can be recycled. Many other items have had to go in the non-recyclable rubbish. All the packaging we get through at this time of year seems excessive.
Do you feel bad about the amount of waste packaging your family creates at Christmas? Do you have creative ideas for reducing waste or reusing it? Please leave a comment below. I want to hear your ideas.
Pic credit; Clayton Parker. Sourced from Flikr.com and reproduced under Creative Commons agreement.
Interested in this blog post? Well have a read of these...