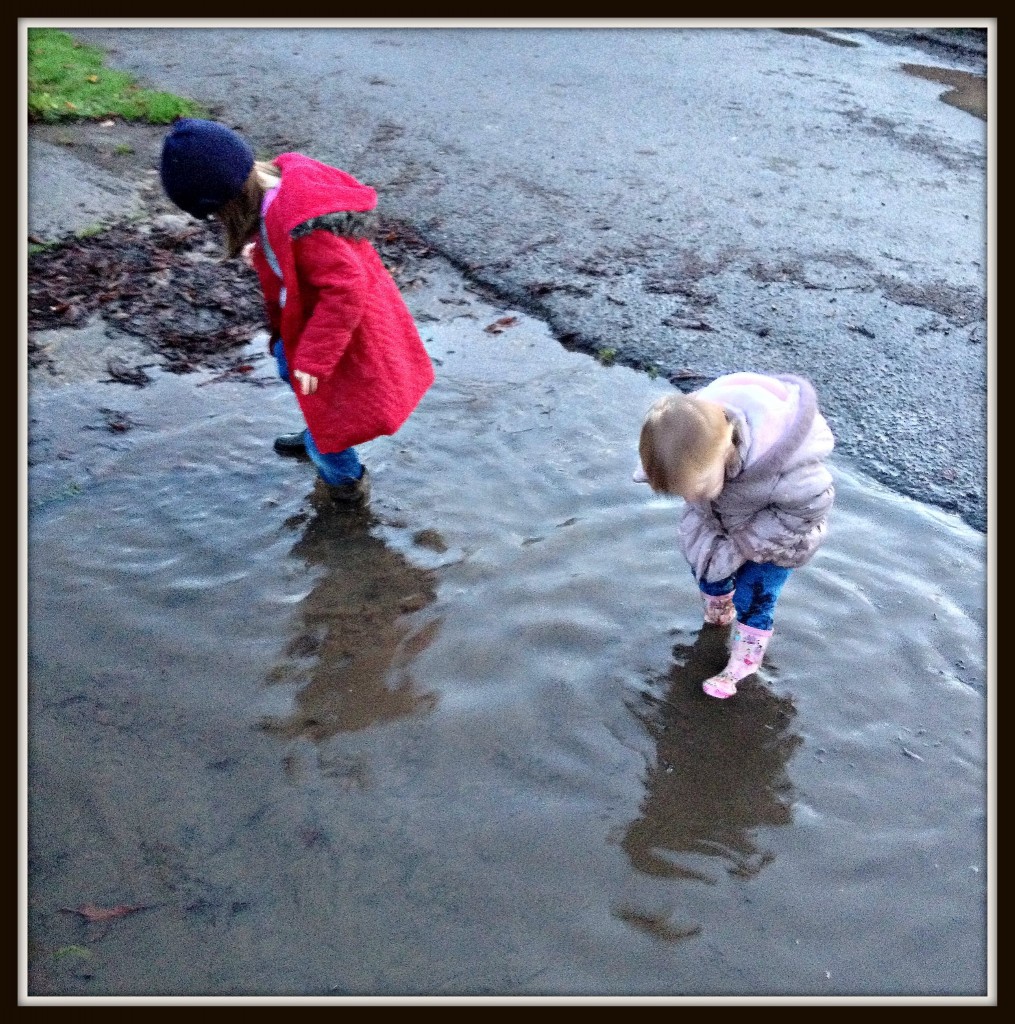 One of the first My Sunday Photo images I ever posted was of my eldest jumping in a very muddle puddle. Skip forward 18(ish) months and this is what you get; both my kids jumping in a muddy puddle.
I like this shot because of the way both children are looking down, inspecting the water and mud. Although I had my camera with me I took this on my iPhone because I stupidly left the camera turned on and the battery was flat.
The image is far from perfect (Elizabeth's head is totally out of focus) but it is full of character. It was also great to see the two of them having fun together. I hope you like it too!
As ever I have linked this to the #MySundayPhoto linky hosted by the OneDad3Girls blog. Click on the badge to visit the blog and see what images other bloggers have been taking this week.
Interested in this blog post? Well have a read of these...