With a Christmas party planned for later in December, I've been thinking about decorating the house properly. An old housemate of mine used to decorate her room with net lights and the effect was marvellous so I thought I'd try and replicate this at home.
In fairness, I should probably have paid a little more attention to how large this product is. At three metres by three metres is it absolutely ginormous! If you're looking to decorate the exterior of your house or a large space such as a barn or village hall then these lights would be ideal.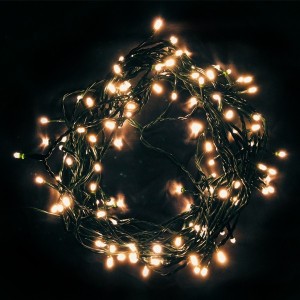 The light the LED bulbs produce is very warm and looks delightful. For the record, there are 240 bulbs.
This particular product comes with two transformers. I only tested it inside but I believe one of the transformers is for external use and one internal.
At £39.99 this is a competitively priced item. It's available from Christmaslightsetc.co.uk. If this isn't quite the kind of thing you are looking for then take a look at the company's website as it has a huge array of items to choose from.
For more information about my reviews and disclosure policy, please follow this link.
Interested in this blog post? Well have a read of these...