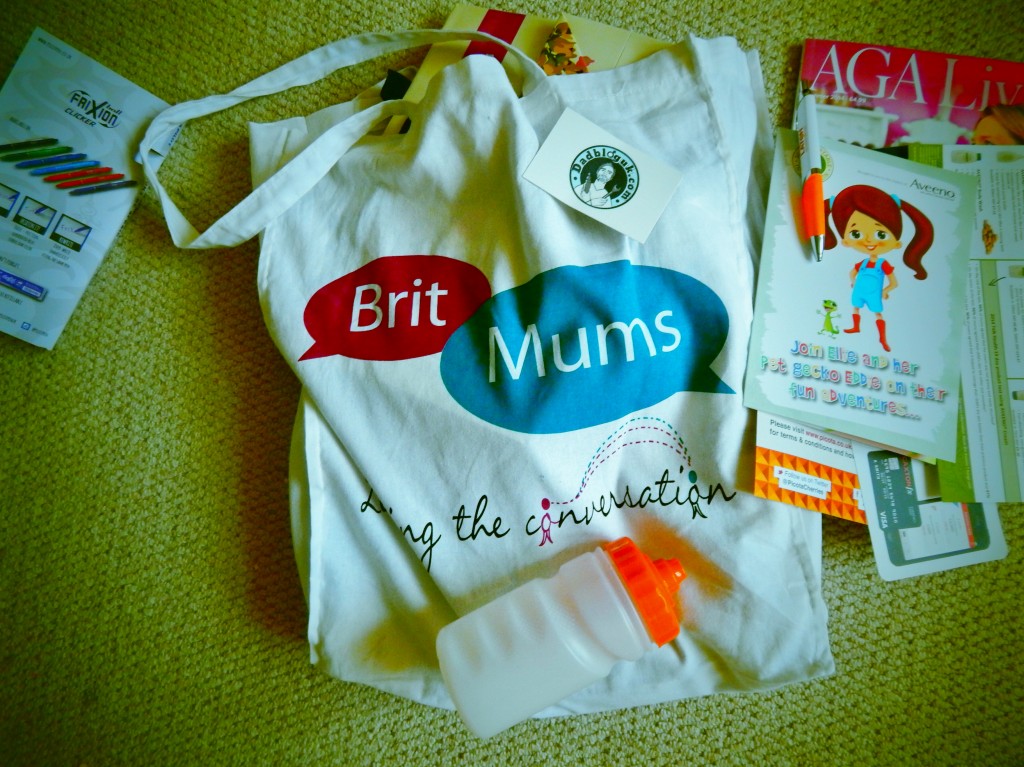 I've had a manic week, including spending two days at BritMums Live. As a result I haven't had much time to take photographs. This snap, however, reveals what happened to my BritMums Live gift bag after my family got to it.
As you can maybe gather, my wife and children raided the thing. Does this sound familiar to anyone else who attended the event? I imagine many other people will be waking up today to find the contents of their gift bags scattered over a wide area courtesy of their children (and partners).
Before I got home, I managed to re-house the sweets as I didn't want the kids getting them (you can read why here). My wife nabbed the wine almost immediately and various other bits and pieces are now scattered across the house. It'll no doubt be down to me to clear it all away.
It was the second time I'd been to BritMums and I had a brilliant couple of days. The key thing I learned was not to be afraid of your blog evolving. I also picked up many ideas for improving Dadbloguk and it goes without saying that I managed to catch up with an awesome array of bloggers. Hope to see you next year!
The photo was taken with a toy camera filter. It was then edited to increase the exposure.
I have linked this post up to the #MySundayPhoto linky hosted by OneDad3Girls.com. The blog is written by the multi-award winning Darren Coleshill. 
Interested in this blog post? Well have a read of these...