I don't know about you, but my family and I have been making the most of the sunny weather over the past couple of weeks. If there's one thing I will always try and see when the weather is good, it's sunrise or sunset.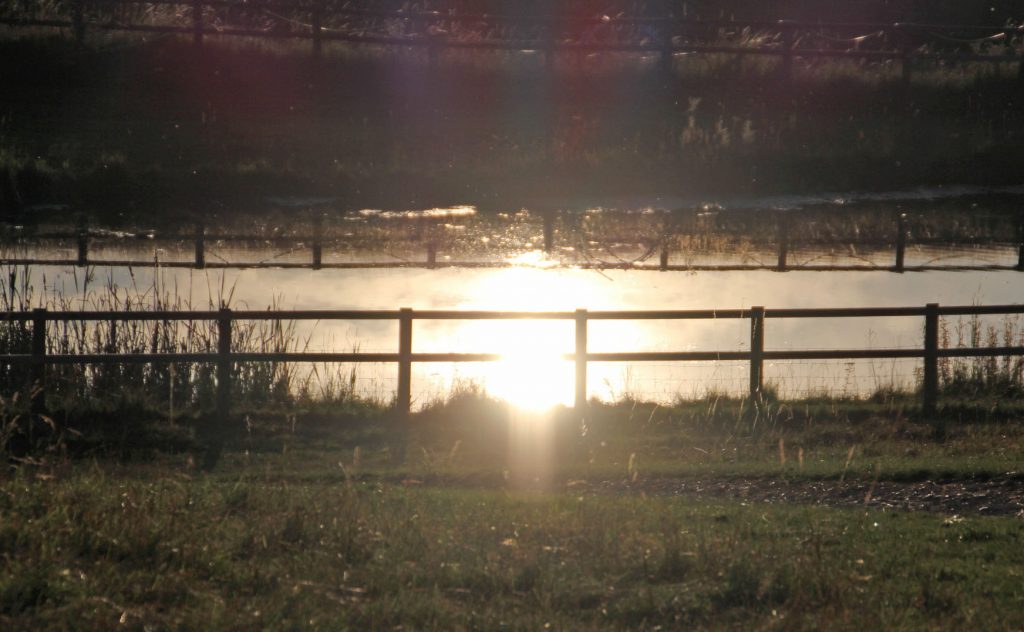 Wanting to catch a dramatic sunset, I discovered the exact time I could expect the sun to disappear below the horizon and sent up my drone up the full 120 metres to capture the moment. |Unfortunately the results were disappointing.
You can imagine my surprise when I stumbled across this image on a memory card. It was taken a year ago at the most beautiful spot in the Cotswolds and shows the setting sun reflected in a pond. The original was a little dark so I've brightened it slightly and reduced the contrast a little.
I'm very taken by the reflections in the water, not just the sun but the fence posts. I also like the different colours that are reflected from the water and the subtle sun flare (I'm a huge fan of sun flare).
As I do on Sunday's, I am taking part in the #MySundayPhoto blogging linky hosted by the @Photalife blog. If you like photography, do click on the badge below as you'll see the best efforts by some amazing bloggers.
Interested in this blog post? Well have a read of these...