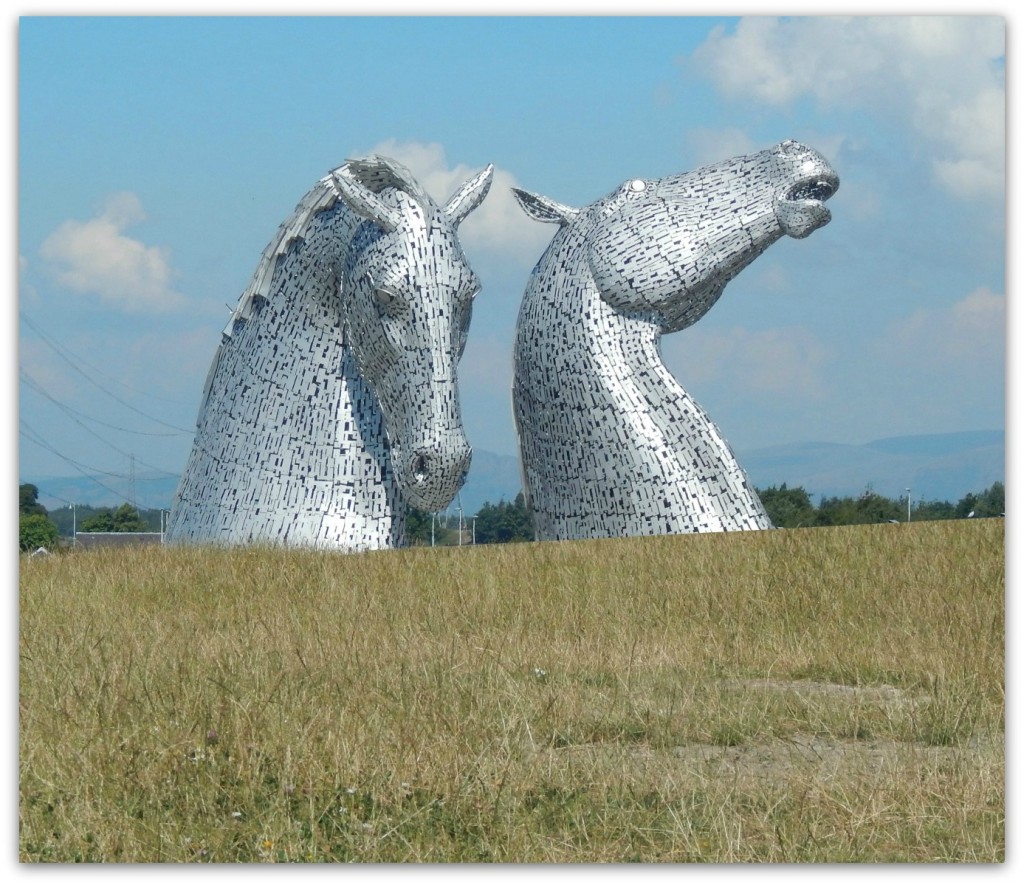 This photograph comes to you from the fringes of Falkirk in Scotland. It's of the Falkirk Kelpies, a sculpture of two horses heads alongside the Forth and Clyde canal and a part of Helix Park complex.
This sculpture is very striking. I think I could have spent all day looking at it. You would be forgiven for thinking this was some kind of tribute to the Godfather films or the mafia. In fact it honours the horses that were, once upon a time, used to tow barges along the canal. The horses were known as kelpies, hence the sculpture's name.
We've just returned from several days in Scotland and this was one of the sites we visited. It was a gloriously sunny day and it was very busy at the site itself. The image was taken from a mound of earth just in front of the car park. There weren't any bystanders at this particular spot so I was able to take the shot without anyone walking in front of the camera and spoiling it.
In terms of editing, the image has been cropped to remove a pylon in the background. I also overlaid some grass to remove a small bit of unsightly construction work that was taking place on the right hand side. Look closely and you'll see where I've made this edit! Otherwise the image is untouched.
I am linking this image up to Onedad3girls #MySundayPhoto linky. I encourage you to pay the linky a visit and see marvellous pictures taken by other bloggers.
Interested in this blog post? Well have a read of these...