I'm sure we all have our Christmas traditions. One of mine is to go on a walk.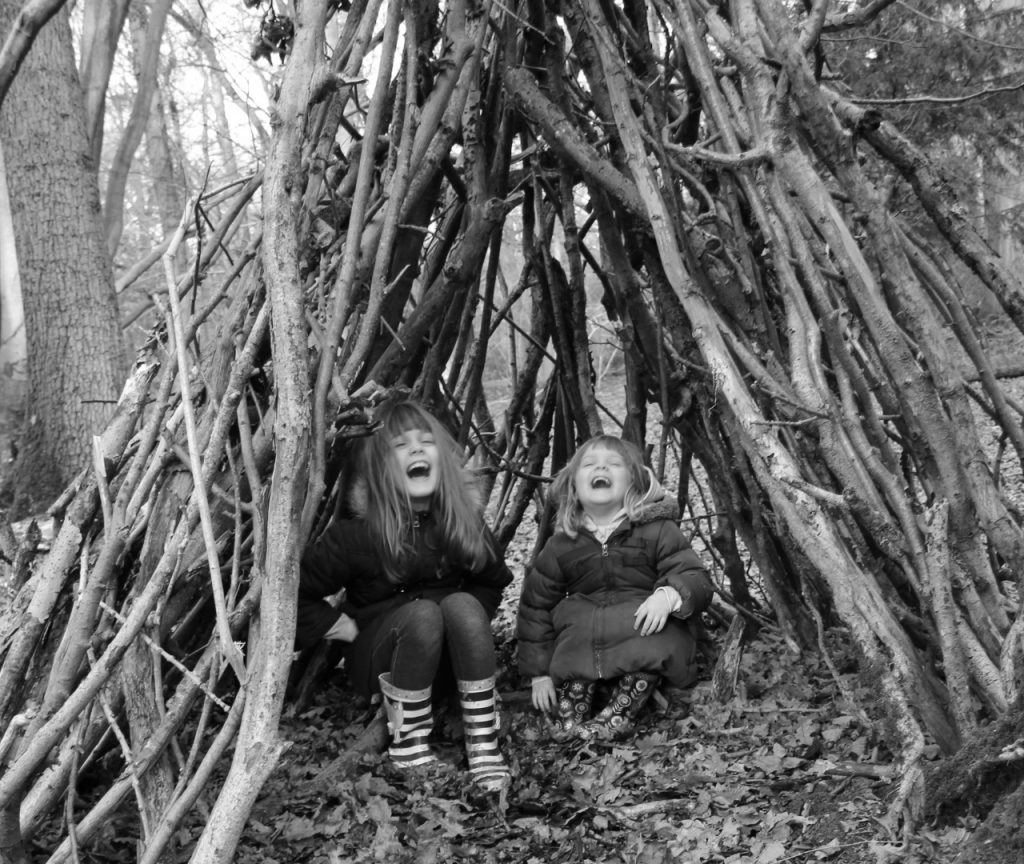 We managed a brief walk as a family on Christmas Day, but left it a little late so we ended up going out in the dark and in questionable weather. It was, therefore, a very brief stroll.
In a bid to get out of the house and get some proper exercise, we went out again yesterday. This time we drove out to a nearby forest. While there, we came across the shelter pictured above.
I'm so glad we found it because Izzy was not in the best of moods. She had been whining and whinging but the shelter took her mind off things.
With both girls in the shelter, Mrs Adams and I started telling them jokes. I took this shot just as they reacted to one of the jokes, which were along the lines of: "Imagine granny dressed up like Yoda."
There's something about this spot that brings out the best in the kids. I took this image in the same location earlier this year and it's one of my favourite photographs because of the way it epitomises childhood. I think the picture of Helen and Izzy in the shelter also shows the care-free side of childhood, especially as they are laughing.
What did you do on Boxing Day? Did you go out or did you stay at home? What do you think of this image of the kids sheltering in a forest? Does it remind you of your childhood?
Interested in this blog post? Well have a read of these...