My recent blog post about putting together the costume for my eldest's Christmas play has, even if I say so myself, proved rather popular. If you aren't familiar with the tale, you can read all about it here. For those of you that are familiar with the story, there was one final and quite unbelievable development.
Having spent two days using a variety of questionable methods to dye this polo shirt, I took it to school and handed it over to the teaching assistant in my daughter's class. She looked me in the eye and said; "There's been a mistake, sorry. She doesn't need a costume, we're going to provide her with one."
So there we have it, I went to enormous trouble for no reason. Not that I'm bitter, oh no.
Helen's nativity play was earlier this week and I was proud to be there. The smile on her face when she walked in the room and saw me sitting amongst the other parents made it all worthwhile (yes, I have the occasional soppy moment).
More to the point, however, I thought it was only right and proper that you all get the chance to see this famed shirt. Here it is in all its glory. . .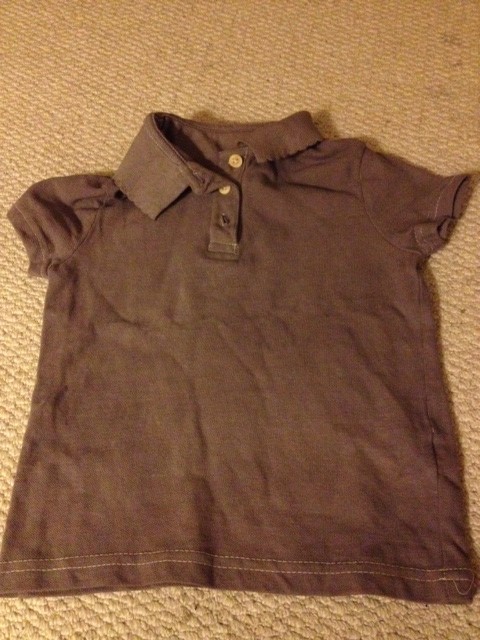 Interested in this blog post? Well have a read of these...