As a family, we make regular trips into Central London and one of my fears has always been that we get separated from a child on a busy street, shop or museum. Some time ago I bulk-bought a huge number of Tyvek wrist bands and every time we head into the city or go somewhere busy, I have written my mobile number on a band and placed it around Helen and Izzy's wrists so they can show someone if they get lost. With that in mind, please allow me to introduce you to Treasure Toyz, a more aesthetically pleasing way of doing exactly the same thing.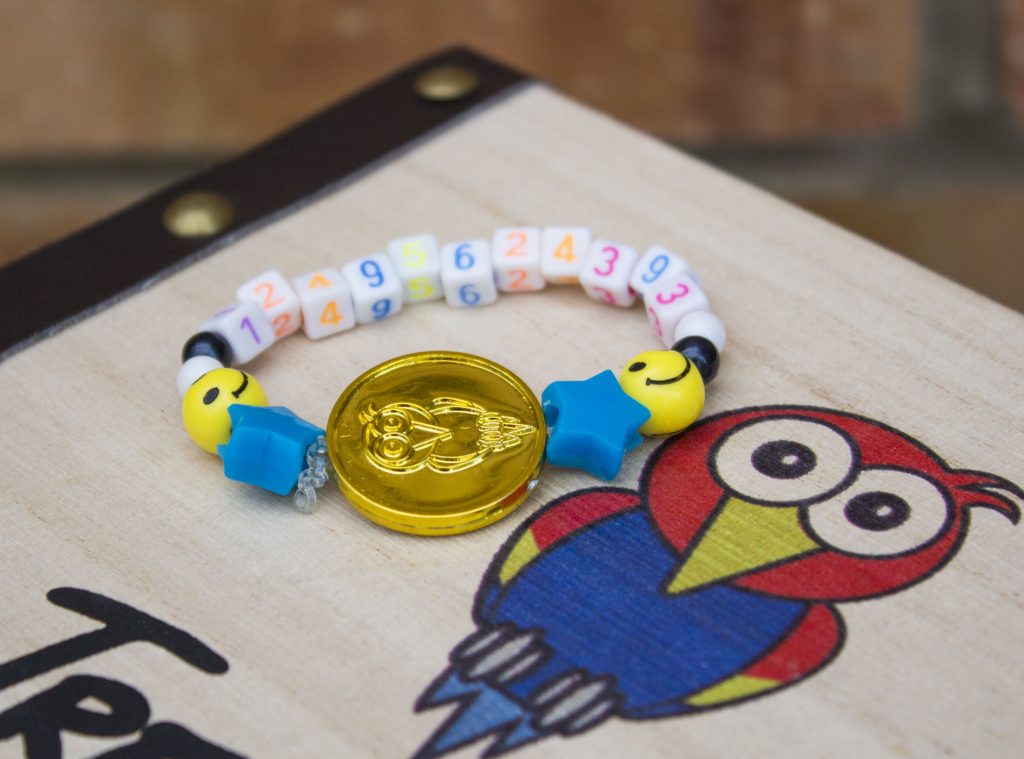 The Treasure Toyz concept is so simple I'm surprised I haven't come across it before. It's a bracelet, necklace and key-ring making kit.
Most of the components, however, are made up of numbers so you can make an item with your phone number and your child can wear it. If they get lost, they simply show the bracelet to a responsible adult who can give you a call.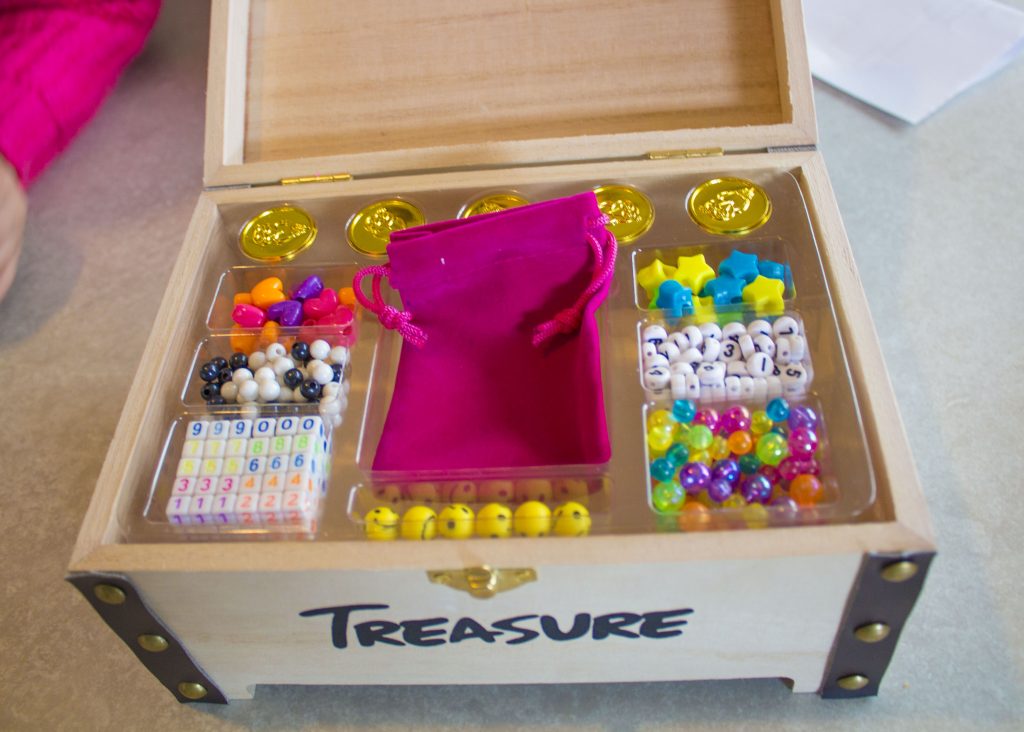 When told about Treasure Toyz, I thought it sounded like a great idea, but I was a bit 'meh' about the whole thing. When the box arrived and I showed it to my daughters, well, this got me thinking differently. Rarely have I seen my kids so eager to start playing with something.
The three of us got to work to make bracelets. The Treasure Toyz website makes a big thing of the fact that it's a great way of spending time together as a family doing arts and crafts and that was certainly our experience.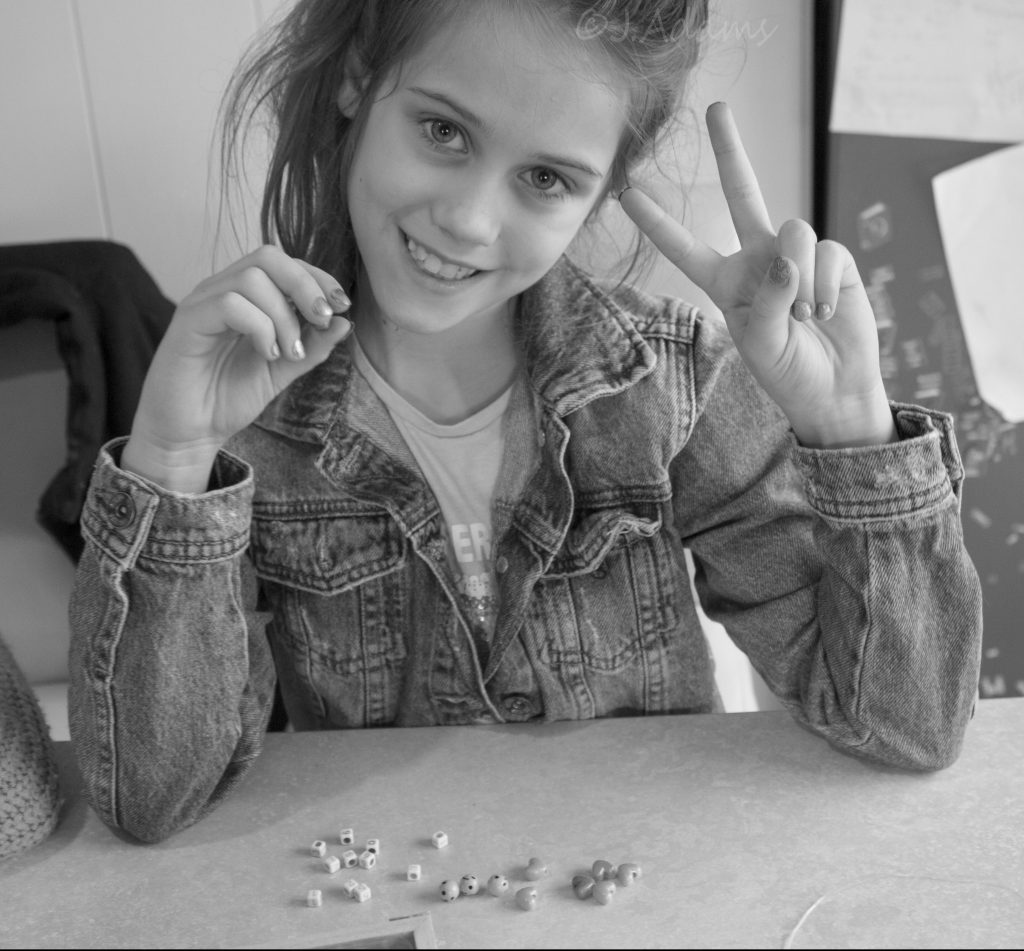 You'll forgive me if I don't show you the bracelets Helen and Izzy made. They happen to feature my mobile number and I don't really want that plastered across my blog!
The bracelet featured in these pictures is one I made purely to demonstrate the product. Don't bother trying to call the number, it won't work.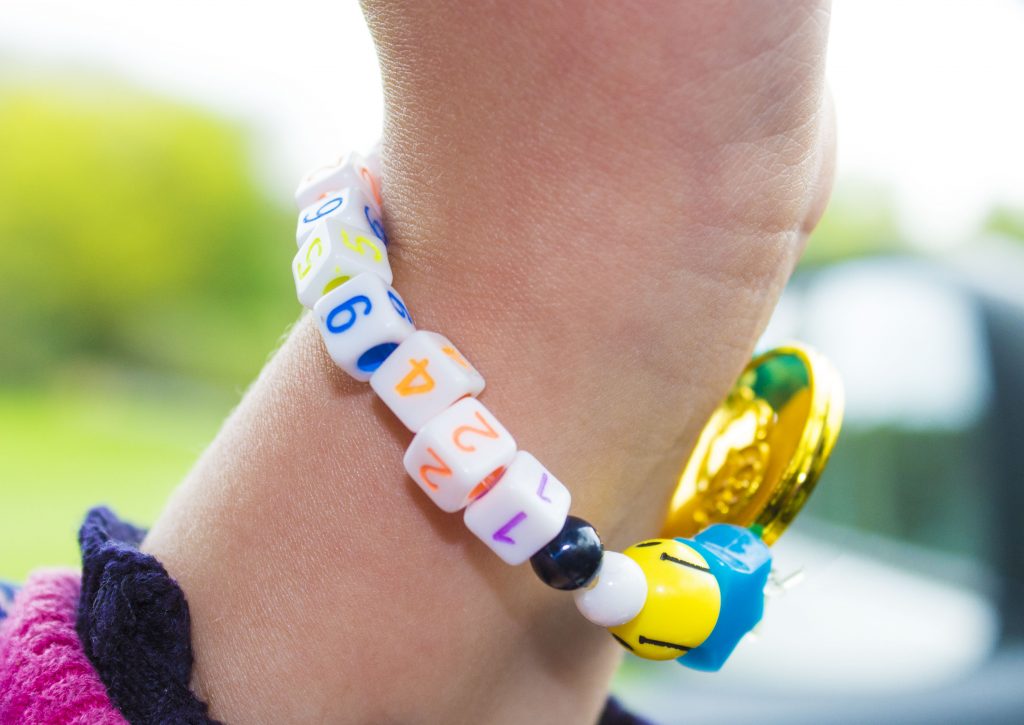 There's one further benefit to Treasure Toyz compared to Tyvek wristbands. Helen and Izzy actually want to wear these bracelets. They understand the importance of the Tyvek wristbands, but half-way through a trip they always ask if they can take them off.
My kids love the bracelets they've made. They also love the treasure chest box and have used it for storing other items, not to mention smuggling food into their bedroom so they could have a forbidden midnight feat during the Easter holiday (words were had)!
It does also give you peace of mind as a parent. I have only had the misfortune to get separated from my kids the once and it wasn't in London but a B&Q superstore. We were only apart for a few minutes but it seemed like a lifetime, a very stressful lifetime.
Getting back to Treasure Toyz, if there's one area I think Treasure Toyz could improve, it's the marketing. It presently looks very girly. For our family that's not a huge thing as we have two daughters but seeing some boys on the website and slightly different packaging wouldn't go amiss so that boys aren't put off engaging with this product.
The only other point I'd make is that the components are all very small. This makes it a toy for older children, not babies and toddlers, so do keep that in mind.
At the time of writing Treasure Toyz sets were selling for  £24.99 each. If you are interested in buying a Treasure Toyz chest, they are available online via its website. .
Disclosure: A Treasure Toyz set was provided for review purposes. thoughts and opinions entirely my own. 
Interested in this blog post? Well have a read of these...