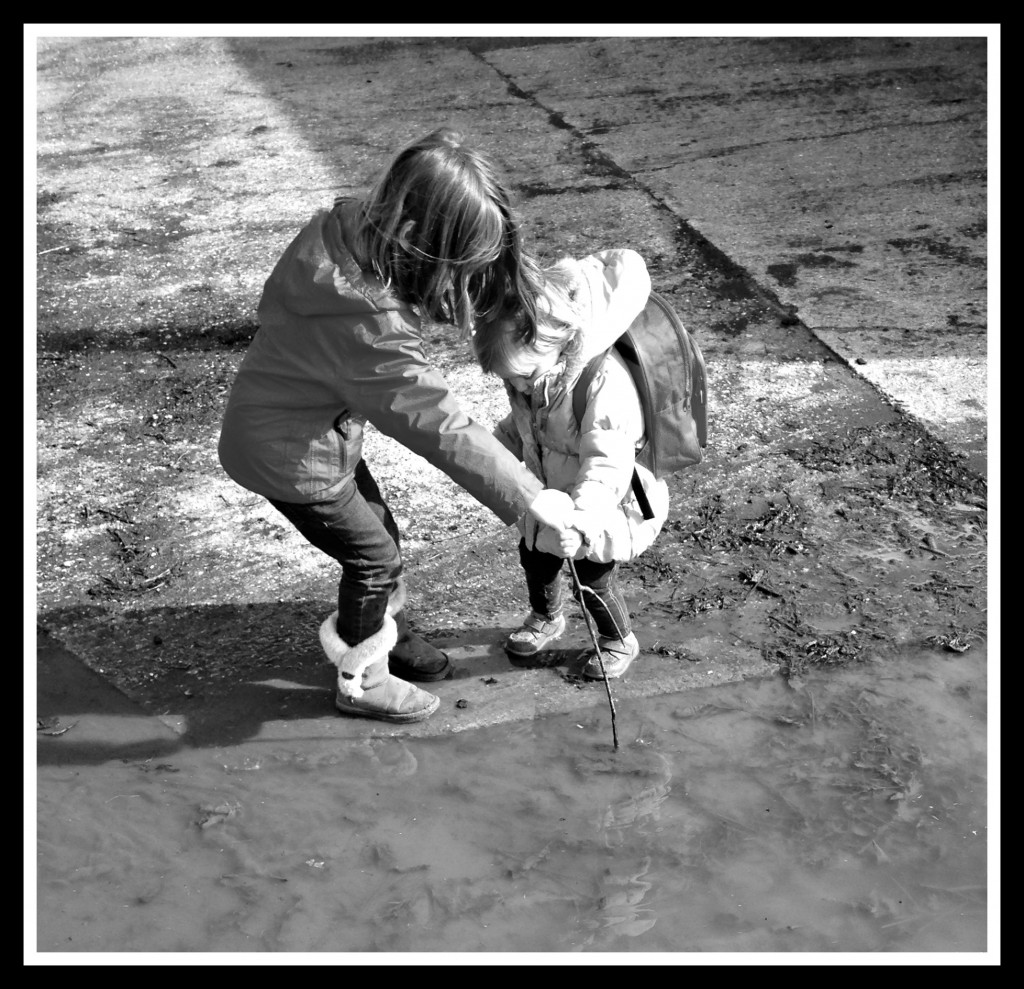 I would be the first to admit this picture looks like an accident waiting to happen; two curious little children, stood next to a huge and very muddy puddle created following some recent heavy rain. What could possibly go wrong?
I'm sorry to disappoint, but there were no disasters! What the two girls are doing is using a stick to figure out how deep the puddle is.
The picture was taken on a walk Mrs Adams and I took them on. The stroll took us through a farm yard where they found this puddle.
My eldest has developed a fascination with figuring out how deep puddles can be. This follows an accident she had on her bike a little while ago. Despite my warnings, she rode into a puddle, lost her balance and fell into a huge pile of mud right next to it.
When Helen started experimenting to see how deep the puddle was, little sister wanted to join in. It was too good an opportunity not to take a picture.
I am linking this to the #CountryKids linky. This is a weekly linky that shows families and children making the most of the great outdoors. Click on the badge to see what other bloggers have been up to.
Interested in this blog post? Well have a read of these...