I have recently become more than a little obsessed with home security. This is not without its reasons as we recently experienced an attempted break-in in the early hours while we were all asleep inside our family home.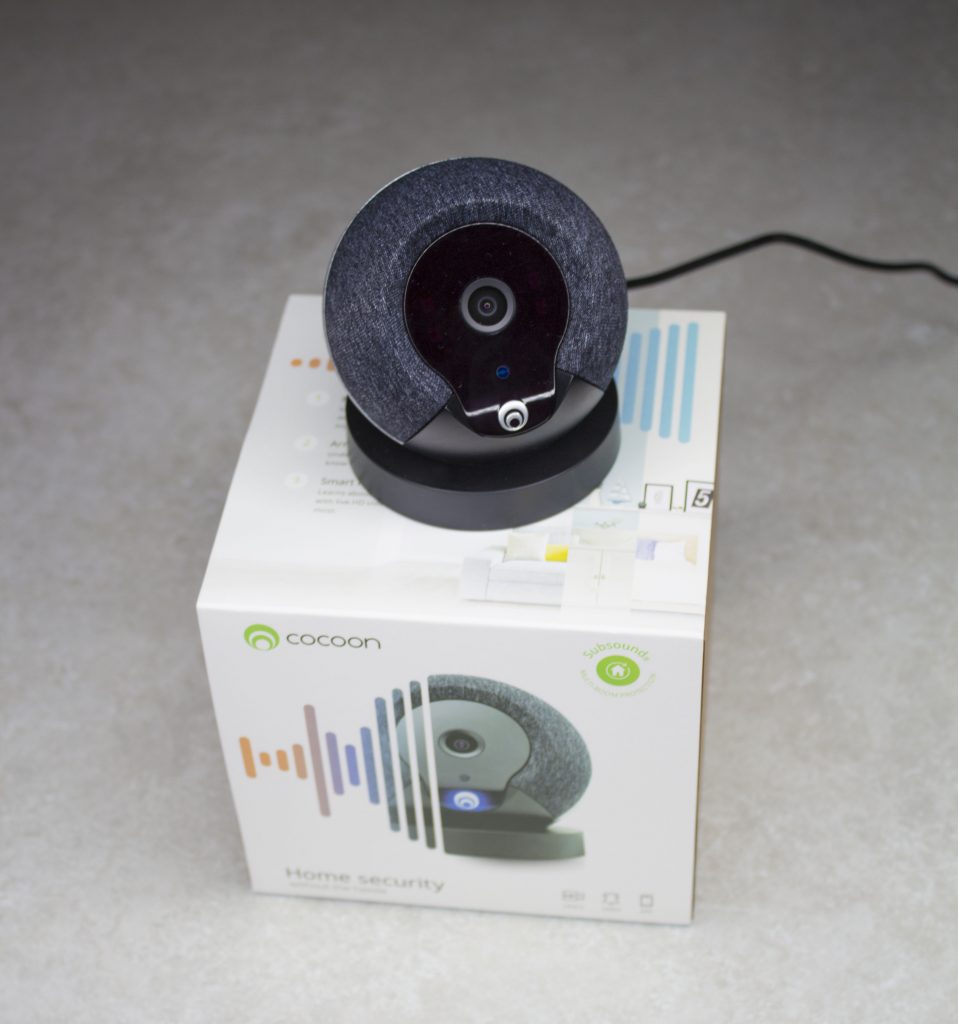 On hearing of our near miss, the guys behind the Cocoon home security system asked if I'd like to try out its home security system. For all the obvious reasons, I was keen to fit a dedicated security system in the house so I was very happy to give this a shot.
What is the Cocoon system?
The Cocoon is a tennis-ball sized home security product. It comprises both a video camera and a Subsound system that constantly monitors the sound in your home.
That's only part of the system. The other part is the Cocoon app you download to your phone or wireless device. You will receive updates to your device of any suspicious activity.
What makes Cocoon different?
There are a couple of points that make Cocoon stand out. The first element is the Subsound system.
Once set up, Cocoon listens to your house. Its aim is to learn what is going on and what is normal activity.
After about a week, Cocoon is supposed to have built up a picture of when it should send you a notification and when it shouldn't.
The second point that makes Cocoon stand out is the fact the senses when you are in the house. It does this by sensing when your phone (or wireless device) is in the property. To achieve this, you must permanently have the location setting on your device switched to 'on'.
When it knows you are around, Cocoon disarms itself. When it senses your device has left the property, it arms itself.
Setting up the Cocoon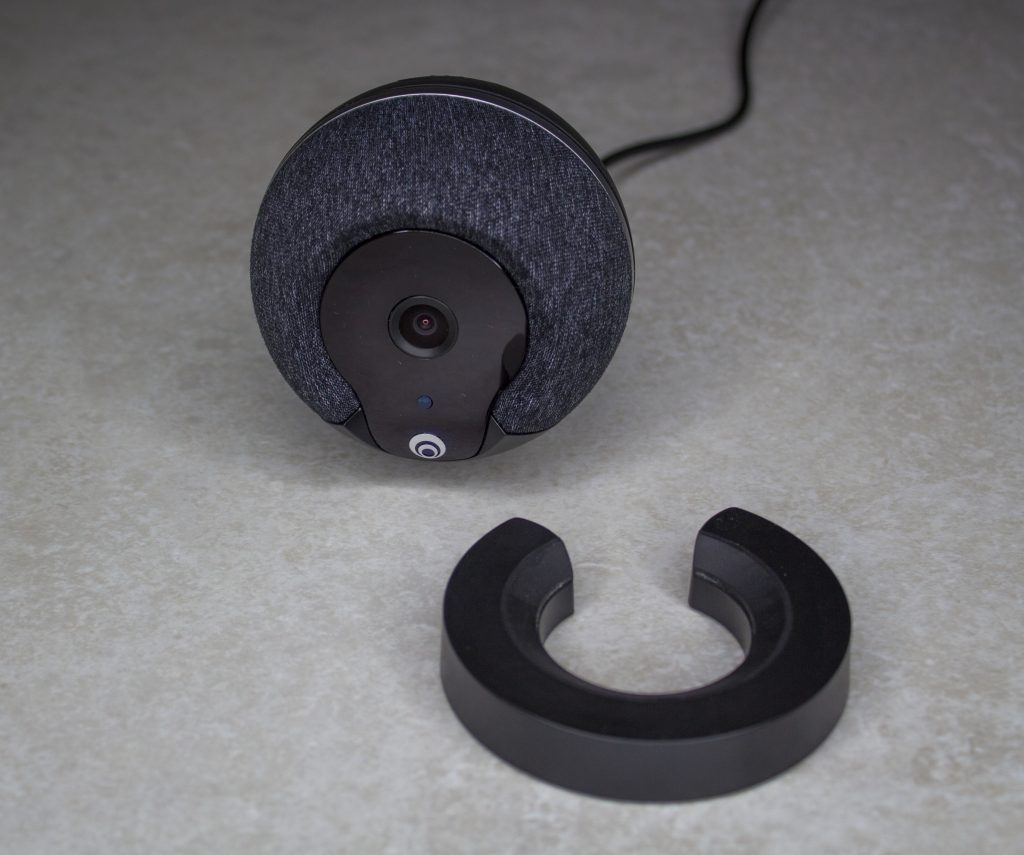 Setting up the Cocoon was reasonably straightforward. The striking thing is that the Cocoon and phone actually talk to teach other during the set-up process in a series of fast-paced beeps. It was a bit like a quieter version of that mountain scene in Close Encounters of the Third Kind!
I had to go through the process two or three times. Even so, the system was operational within about 10 minutes.
You are advised to set the app up on the phone of everyone who will be entering and leaving the house. That way it can learn who is meant to be in the property and when.
As Mrs Adams is between phones, I didn't set it up on her device. This may have lead to me receiving a few more notifications in the evenings that I should have done, although that may not be a bad thing, as I explain below.
The Cocoon comes in three parts. there's the Cocoon itself. This sits on a small, horseshoe-shaped base and then there's the power cable. In terms of power, the Cocoon needs to be plugged into the mains at all times.
The Cocoon in use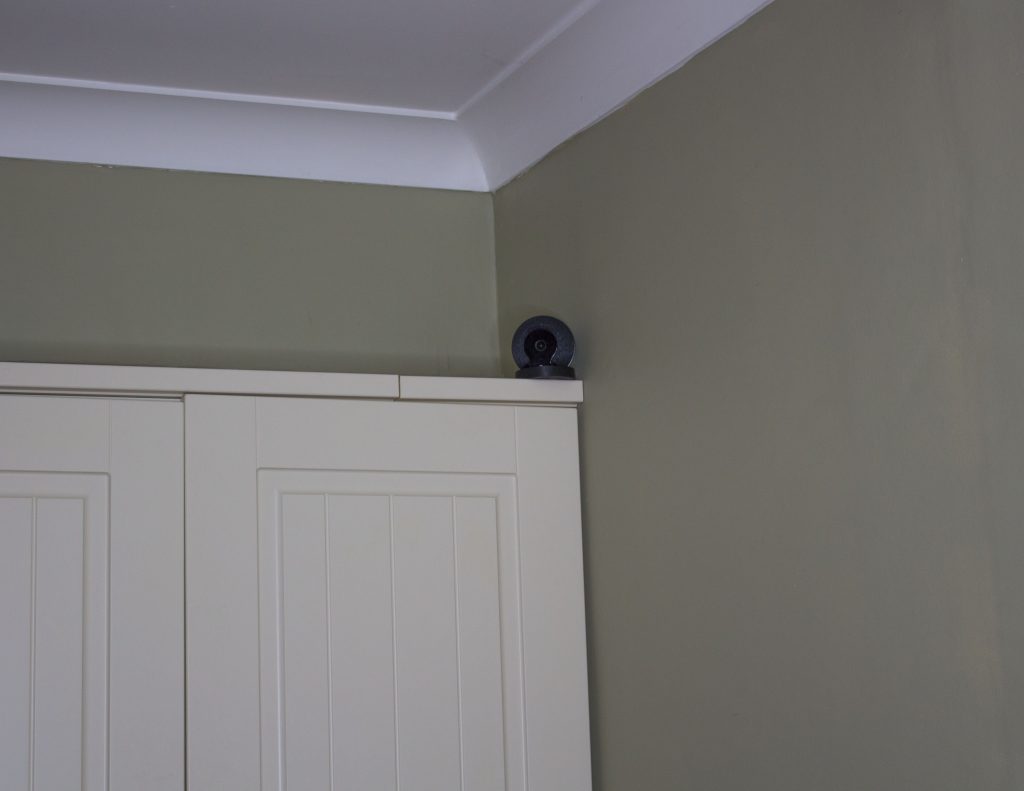 When deciding where to place your Cocoon, keep in mind the 120˚ wide angle lens is very wide angle indeed. Through trial and error, I discovered it will pick up everything!
When I first placed it in our kitchen, I placed in on top of our fridge. The fridge's hinge was underneath the Cocoon's lens so I assumed this wouldn't be an issue. The lens is so wide angle that it did, in fact, obscure the view. I moved it to another location where the lens was able to keep an eye on things freely.
Once it is up and running, you can check on things at home whenever you want. You'll get a live video stream showing what's going on in your property.
In a marked difference to our old home security system (more about that in a moment) the WiFi signal doesn't need to be particularly strong. In fact, I was able to check on things at home via the 4G network.
If you receive a notification that worries you, you can hit the record button and record both video and audio of what's going on at home. You can record three videos a month and if you don't save them, they will be deleted.
Alternatively, you can hit the siren button. It's a fun function! Wherever you are in the world, you could use the siren to scare off intruders.
Does the system actually work?
I read a review of the Cocoon elsewhere. The author said the system fired off too many notifications. I was keen to see if this would be my experience.
Having had the Cocoon in place for over a week, I have to say that it does send me a lot of notifications. I've noticed that it always pings me a notification if my phone beeps having received a text message. Conversely, however, I can play loud rock music in the same room and the Cocoon does nothing.
At one point I moved the Cocoon to a different room. This also led to an increase in notifications.
That said, the Cocoon is based on smart technology and is supposed to work by learning what is and isn't normal behavior in your household. When I moved it to the new room, I did expect it to go through a certain period of re-adjustment.
Based on my experience, the Cocoon is very liberal at sending out those notifications. I guess it is better to be safe than sorry and to be told that something might be going on in your property even if it is a false alarm, but I'm not entirely convinced the Subsound tech is all it is cracked up to be.
A useful tool at a reasonable price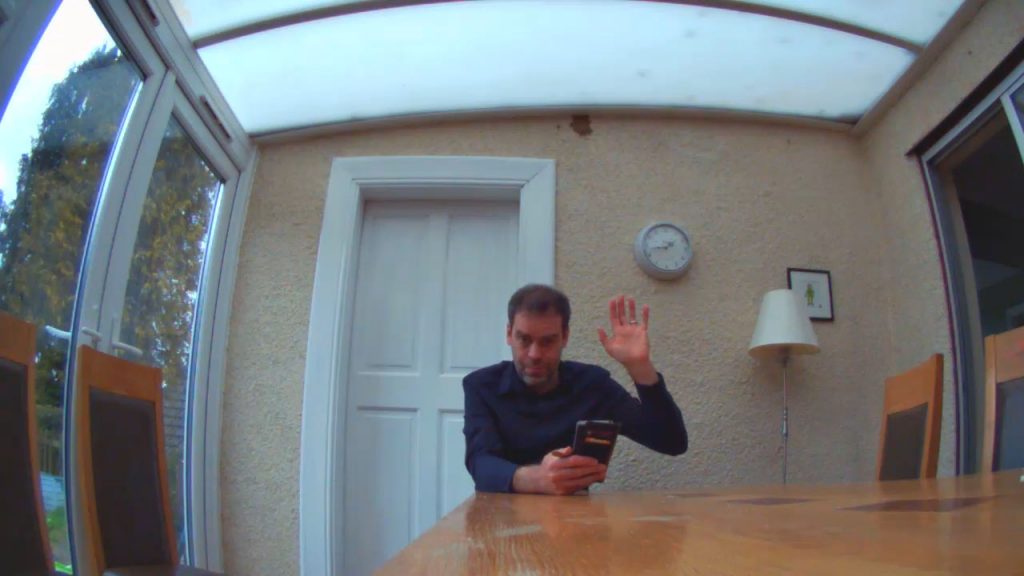 The notifications may be a bit hair-trigger, but the Cocoon is a useful tool in your home security armoury. At just £159 it is also reasonably priced compared to some systems.
Compared to our old home security system, it is a little basic, but that is not necessarily a bad thing. I had to get rid of the old system because it needed constant updates and this made it unreliable because whenever an update was required, the system was unusable.
I have had no such issues with Cocoon. I'm sure it has run updates, but these haven't stopped it from working.
Just one further thing to mention and that's your device's location settings. I personally like to keep them turned off to protect my privacy.
For the purposes of this review I have kept them turned on. As an experiment, I have used the system with the location services turned off and all that seemed to happen was that I received fewer notifications.
Whether you keep them on or off will be down to you. Just keep in mind that performance will be impaired if you don't keep location services switched on 24/7.
In conclusion
I remain to be convinced the Subsound tech lives up to its promised performance levels. As a result, you do seem to receive a great deal of notifications. Some people will find this annoying, others may find it reassuring knowing their property is being looked after. It really will depend on what you want.
That said, Cocoon is a competitively priced and simple home security system. The app works well and it is straightforward to use. So long as you are happy to receive all those notifications, you can't go too far wrong.
The Cocoon is available from retailers including Selfridges and B&Q. You can find further information or buy direct by going online and visiting the Cocoon website.
Disclosure:  A Cocoon was provided for review purposes. Thoughts and opinions entirely my own.
Interested in this blog post? Well have a read of these...