Why oh why has this blog post got a French headline? The reason is simple: Arc en ciel means rainbow in French and this picture was taken, yup, you guessed it, on a rainy day in France.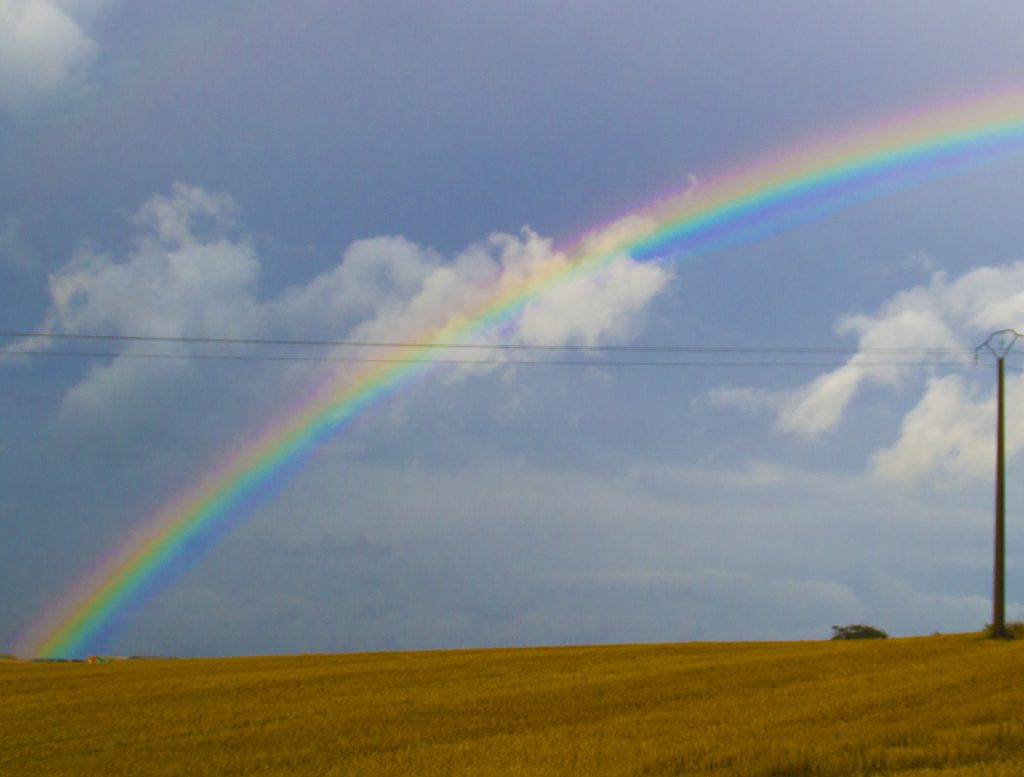 We've not long returned from a few days near Boulogne sur Mer in Northern France. The weather wasn't all that great so I didn't get out too much with my camera but I did manage to snap this image of a rainbow shortly before there was a full-on storm during which a huge amount of rain fell.
Unfortunately, our car had developed a slightly bizarre fault and was no longer water tight. Once the rain had stopped I went to take a look and to my horror, the footwells in the front were full of water where it had leaked.  Needless to say, I had to bale the water out and on our return to the UK, the car was swiftly sent to the dearlership for repairs!
It's not my best photograph but when I was reviewing the pictures the thumbnail leapt out at me. The picture is a little on the dark side and I did try rectifying this using Photoshop but after a couple of attempts, I decided not too. It was taken shortly before there was a storm so to have lightened up the dark clouds would have removed something authentic from the image.
Did you get away during the summer holidays? Did you see a rainbow like this or have to deal with a flooded car?
As I usually do with my photography posts, I'll be adding this to the #MySundayPhoto linky on the Photalife blog. If you click on the badge below, you'll be able to visit the Photalife blog and and explore photographs taken by lots of other talented bloggers.
Interested in this blog post? Well have a read of these...