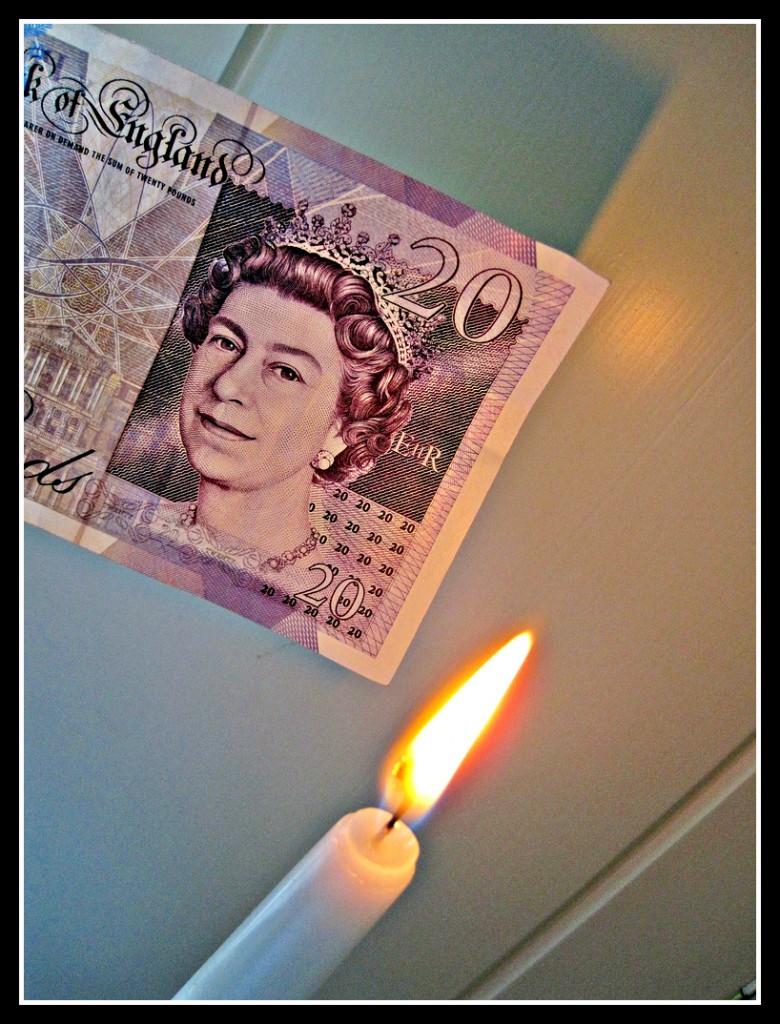 Money is a dirty word. Like many families is sometimes very tight. My wife and I have just had an exceedingly expensive few months.
Believe it or not, Christmas was probably the cheapest challenge we've faced. We had to pay for major work on the car, there have been two family weddings with associated stag events and gifts to buy plus our central heating system broke down in November and we're having to buy a new one.
As you can appreciate, we're presently looking to cut our outgoings. I had a few hours spare yesterday morning and did something I should have done ages ago; I looked at our outgoings. As the children get older, I notice they use more and more electronic devices and toys. To my shame we're using almost one kWh of electricity a day more than we were 12 months ago.
Armed with this information, I was determined to take action. I hit the internet and telephone hard and reduced our monthly spend on utilities yesterday by £70. It only took about 90 minutes. In that time I changed our electricity and gas tariff and cancelled an obsolete telephone service. That might not sound like a huge amount of money, but that's an annual saving of £840 and all it took was an hour's effort.
Added to this, I took a good look at our Direct Debits. I noticed two services we can live without that cost a £50 a month so they have also been cancelled. My 90 minute splurge has, in total, saved us £1,440 per year. Not bad hey?
I think the start of the new year has been a bit of a kick up the rear end. I thought there were ways and means to save cash, it's simply been a case of getting around to do something about it.
There's much more to do. Thanks to my participation in IKEA's #LiveLAGOM project, we're going to be installing mega-efficient LED bulbs throughout the entire house. We're also about to install a new central heating system. This should significantly reduce our usage of gas. I suspect the new system will pay for itself in two years.
As a family, I think we've been bad at looking at our monthly outgoings. I plan to make this a regular thing, maybe 90 minutes every six months, just to ensure we're getting the best deal on utilities and not paying for services we don't need.
Have you got any ideas for saving money on your regular outgoings? When was the last time you took a good luck at your family's outgoings? Please do leave a comment below outlining your experiences.
Pic credit: Images Money. Sourced from Flikr.com and reproduced under Creative Commons agreement.
Interested in this blog post? Well have a read of these...