If you or your children are fans of Paddington Bear, I have to warn you there are some surprising twists and turns in the film Paddington 2. The most unexpected twist must surely be that Paddington ends up in prison under the protection of a man-mountain called of Knuckles McGinty.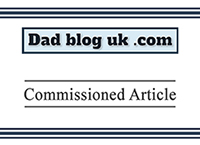 We've just seen the film on the Cineworld Superscreen in Glasgow. It was a great outing and while Paddington had a spell in prison, please do not worry. He has not become a criminal mastermind.
I won't say too much for fear of giving the plot away, suffice it to say Paddington finds a unique book in Gruber's antique store. He feels the book would make the perfect 100th birthday present for his beloved Aunt Lucy.
When the book gets stolen from Gruber's, Paddington is wrongly accused of the deed. The film follows the story as Paddington and those who love him attempt to clear his name.
Hugh Grant puts in a fantastically camp performance as Phoenix Buchanan, the film's bad guy. Along the way, Mr Brown has a hilarious midlife crisis, Judy Brown takes her first tentative steps in a career as a journalist and Jonathon Brown hits puberty hard.
Mrs Brown is played perfectly by Sally Atkins while Julie Walters makes a superb Mrs Bird. While quiet and stoic, nothing gets past Mrs Bird whatsoever. From the beginning she doesn't trust Phoenix Buchanan and with good reason.
Ben Whishaw deserves a special mention for providing Paddington's voice. He does a great job putting real feeling into everything Paddington says.
On the weekend we saw the film, we happened to be visiting family up in Scotland, hence why we went to Cineworld in Glasgow. Both Helen and Izzy were very excited when we explained we were going to have a fun outing to the cinema and over the moon to hear what film they'd be watching.
The venue was a Cineworld Superscreen which means it had a wall to wall, ceiling-high screen. I must say the screen was impressive. A few scenes in Paddington 2 involved 360˚ filming and these looked stunning. It was also noticeable how the screen displayed the tiniest details very clearly.
Helen also demonstrated a further unexpected benefit of such a large screen. It leaves a large space at the front of the theatre that is ideal for doing cartwheels. This, you see, is how she killed time before the film as we arrived slightly early.
Each Cineworld Superscreen also boasts 27 impressive amplifiers. The high-quality audio certainly added to what was happening on the screen during Paddington 2. Combined with some very comfortable seating, it was a genuinely immersive experience.
If Paddington 2 isn't quite your thing, Cineworld has lots of other films on the horizon for the Christmas and winter season. These include Justice League, Star Wars and Murder on the Orient Express. You can check out what else will be showing at your local Cineworld Superscreen by visiting the Cineworld website.
Getting back to Paddington 2 for a moment, it has received a number of superb reviews. I can understand why.
It is a superb family film. It's an all-star cast and Helen and Izzy, plus Mrs Adams and even Granny, came away saying how much they'd enjoyed it. I'm confident your family would enjoy it too.
And do not fear, there is a happy ending, a very happy ending as it turns out. So happy, in fact, that Mrs Adams may have had moist eyes at the end of the film.
Naturally she denied it. She was, after all, in her hometown of Glasgow!
Disclosure: This commissioned post was produced in association with Cineworld.
Interested in this blog post? Well have a read of these...