I was back in the Cotswolds this week with the kids doing the first family visit of the summer holidays. We took the opportunity to pay a visit to Cotswold Lavender farm with Granny and it presented this wonderful photo opportunity.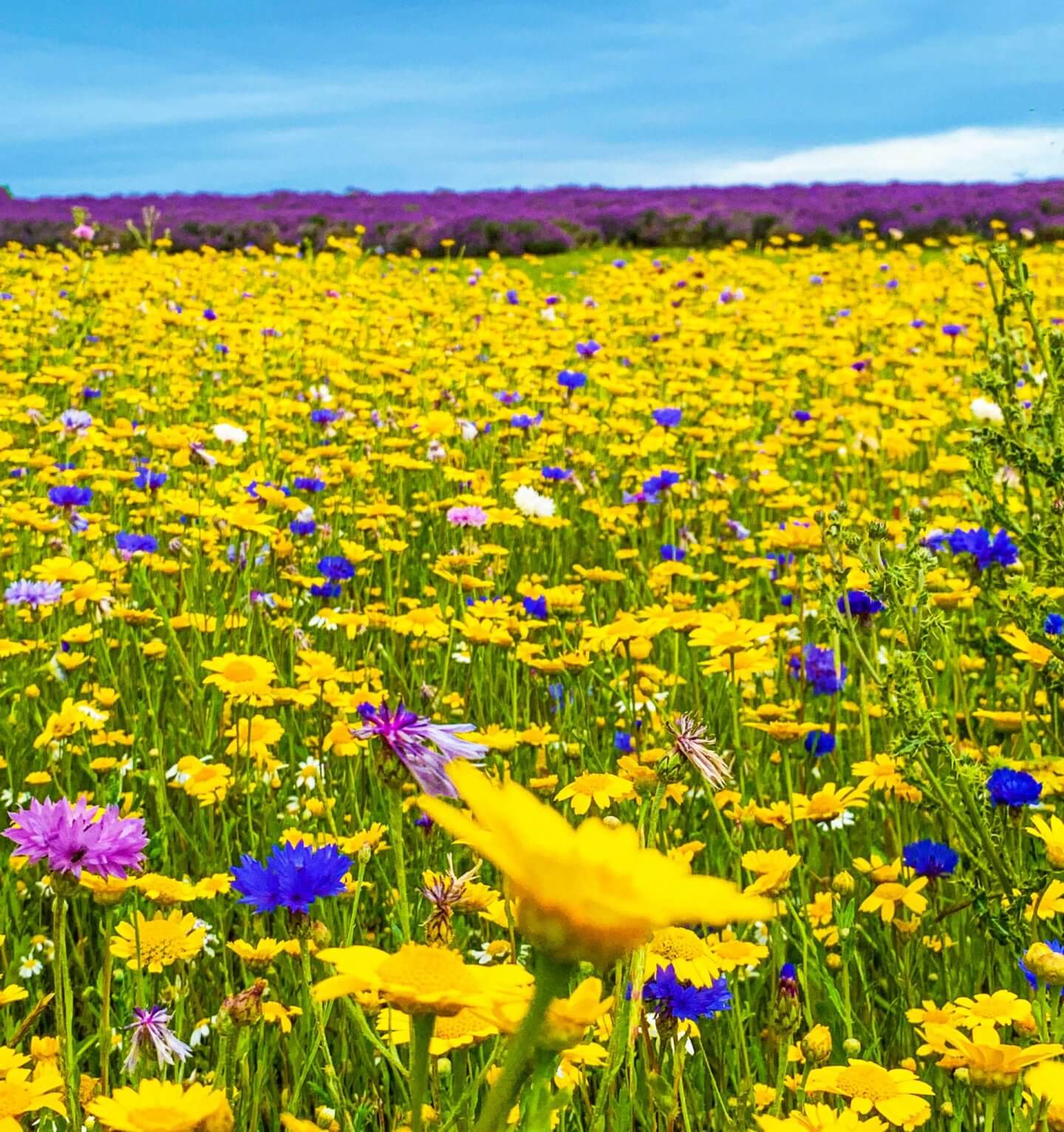 I mean come on, if you have a family blog, you have to have to post at least one lavender farm image in the summer months, right? Having been blogging for years, it seems to be a pre-requisite!
Anyway, just to put this picture in context, in the foreground is a large patch of wild flowers. These are planted to attract insects for pollination (…they also make a contrasting backdrop to any photos). In the background you can see the purple of Cotswold Lavender's lavender crop.
I simply felt this image was so colourful I had to post it here. I put a different version on Instagram earlier this week and it was popular so it only seems right to share on the blog as well.
I have also got a small confession to make regarding this image. I took lots of pictures using my DSLR camera, but stupidly I had it on the wrong setting so all the pics were in low resolution. Luckily I'd taken some other pictures with my phone and this is one of them. It just goes to show you should always take a mix of phone pics and camera shots to ensure you always come away with something.
If you have children at home over the holidays, I hope things are going well for you. For our family, the next stop is Wales. Expect more about that on the blog in the weeks to come.
This blog post has been added to the #MySundayPhoto linky hosted by the Darren Coleshill photography blog. Do also check out my other photography posts.
Interested in this blog post? Well have a read of these...