I had such grand photographic plans for my blog this week. It was to feature bright flowers to mark Easter. As you can no doubt tell from the image below of this eye-catching light installation , that never came to pass.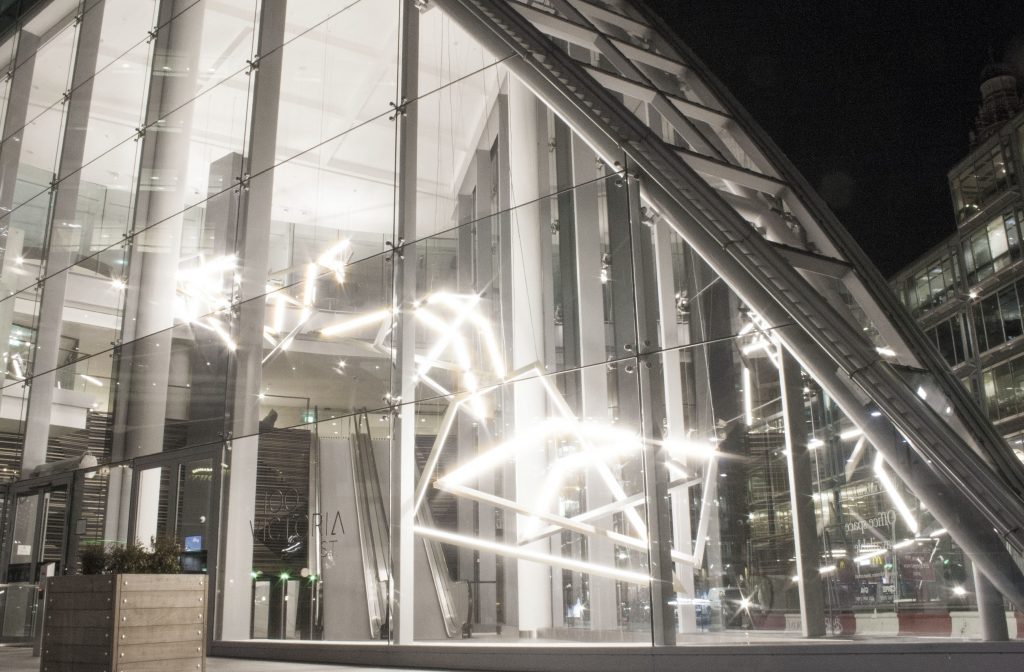 Although I did get out and take a few images, I didn't feel any of the photographs were good enough. I have also been incredibly pre-occupied.
Our house hunt has reached a critical phase. As we've accepted an offer on our property, we feel under pressure to find a new family home and to do so quickly to keep the chain intact.
We've come up with a shortlist of three houses, each with slightly different, but very strong selling points. Trying to decide which to make an offer on is proving very challenging.
I don't really 'do' spreadsheets, but to try and help us decide I've created a spreadsheet for each property listing pros and cons. That spreadsheet presently stretches to 10 pages. I've listed train services, how many shops are nearby, school catchment areas, where the closest library is and even the various bus routes the houses are on.
Mrs Adams and I have been going round in circles looking at that spreadsheet. Friends and relatives have even been asked to read it too and give their thoughts.
When not tending to the spreadsheet, I have been filling in paperwork for our conveyancer. I'd forgotten how much paperwork the conveyancer needs to proceed a sale!
As a result, my camera and I haven't had the most successful week. Instead I present to you here a picture of a light installation I recently saw on Victoria Street in London. I've been tinkering with it using Photoshop for weeks but just never quite finished the job.
At night time, the installation really stood out. I've reduced the saturation in this image a little and then painted back-in a little of the colour of the lights themselves to make them stand out.
I've added this blog post to the awesome #MySundayPhoto linky that's hosted by the Photalife blog. I strongly recommend clicking on the badge below so you can visit the linky yourself and explore photography from some very talented bloggers.
Considering the significance of the day, may I also wish you a very happy Easter. However you are choosing to spend the day, I hope you have wonderful time.
Interested in this blog post? Well have a read of these...