Earlier this week I had to spend a night at an amazing country house hotel in Suffolk. Having arrived well after sunset the previous evening, I hadn't appreciated the opportunities it presented for autumnal photography.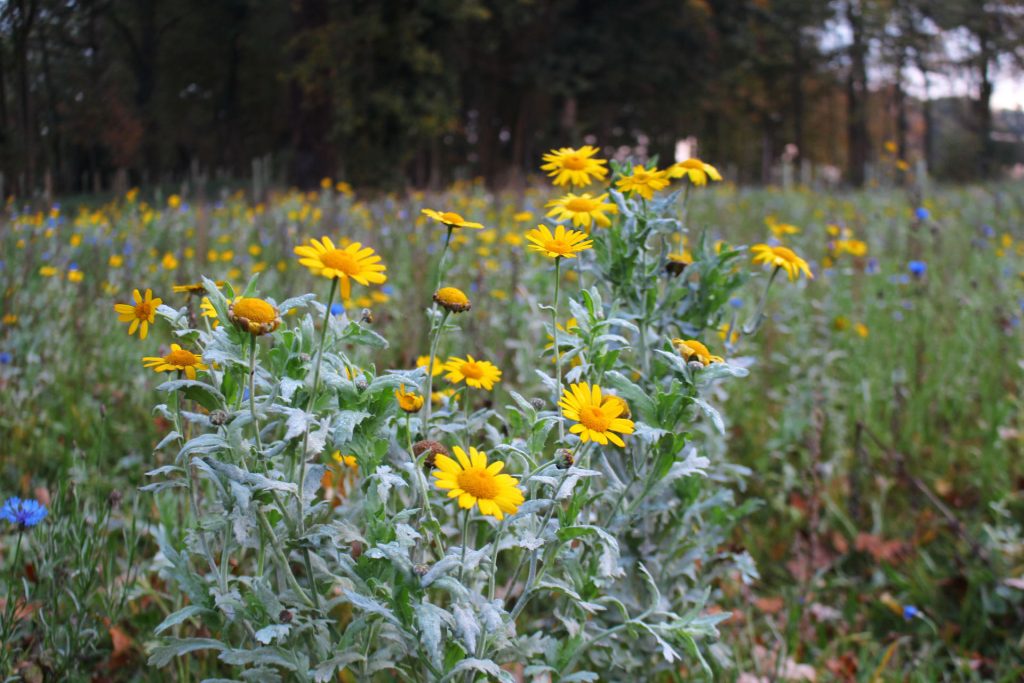 My room was set in a walled garden. When I flung open the curtains and opened the patio doors the next morning I was presented with an amazing scene.
The area was full of plants that were still flowering, although they were beginning to turn. It was a sea of yellow and blue flowers. I have tinkered with with colour balance, bringing up the blue and yellow to accentuate the highlights of what I was presented with.
In the background were trees with red and brown leaves, all of them having surrendered to autumn. I have also altered the colour balance and increased the magenta to accentuate the presence of the leaves on the ground.
It was a stunning location. In a different part of the property, I was able to capture the sun as it rose over the horizon over in the east. If you're going to see a dramatic sunrise, it will be over in Eastern Suffolk, right?
I have linked this image to the amazing #MySundayPhoto linky hosted by the Photalife blog. It's a brilliant linky that takes place every Sunday. If you are into photography, click on the badge below and see what other bloggers have been up to with their cameras.
Interested in this blog post? Well have a read of these...