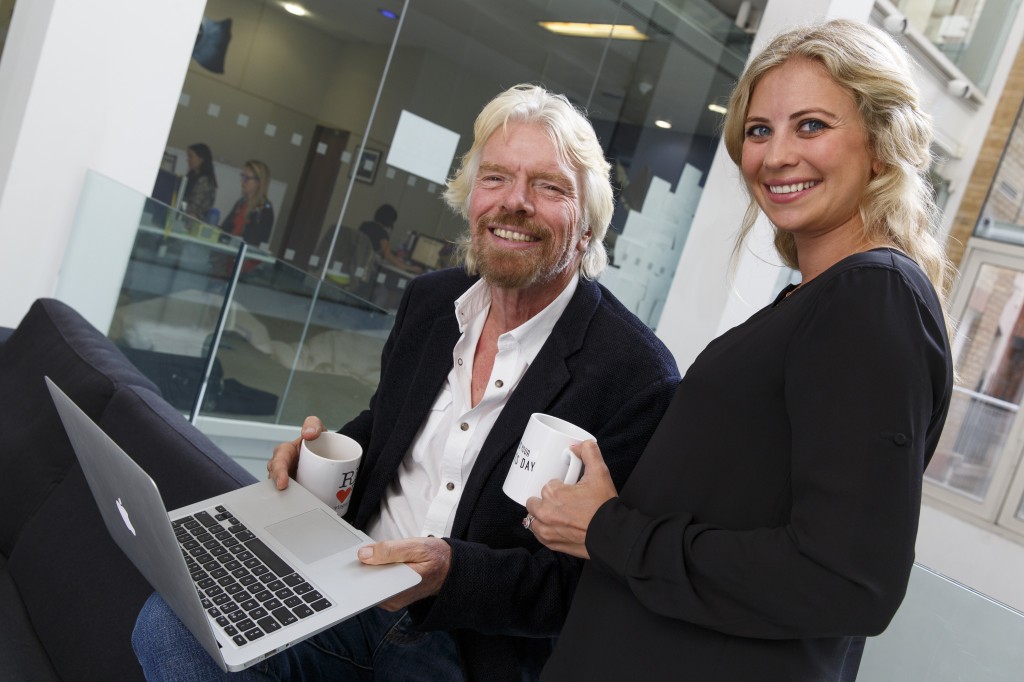 Be honest, do your parents understand what you do for a living? I'll wager the answer is probably "no". For the second year running, social media network LinkedIn is taking action to rectify this issue. It's an initiative called Bring In Your Parents Day and it takes place on Thursday, 6 November (hashtag; #BIYP).
It's not a complex idea. All you do is arrange for your mum, dad or indeed both parents to spend some time with you in your workplace learning a bit more about your working day.
Some big employers are on board including; Virgin, British Airways, Coca Cola and, unsurprisingly, LinkedIn. I won't mention which, but one of these companies is even planning to let the mums and dads have a go on the customer service desk on the day!
So what's it all about? Why is LinkedIn going to all this trouble and organising Bring In Your Parents Day? It's no small task, events are happening internationally with employers, employees and parents participating as far east as India and as far west as Brazil.
I was lucky enough to be invited into LinkedIn's UK heaquarters for breakfast the other day. It's not the type of invite you refuse without good reason and I was delighted to meet Darain Faraz, the organisation's senior corporate communications manager.
He explained the event thus; "Our work lives do not happen in isolation of our social lives. Parents should celebrate some of your successes but that seems to end after university, or maybe after you get your first job."
After which, Faraz said, a generation gap often forms. This is confirmed by research carried out for LinkedIn that revealed one in three parents do not understand what their offspring do.
As a dad, I sometimes wonder if the same will apply when my children grow up. I like to think I'm used to living in a faster-paced world than my own parents and am better equipped to understand what they will get up to. Needless to say, this can't be guaranteed.
Faraz went on to say the occasion is a way to "say thanks to your parents" for the career support and advice they have given in the past. He also stressed it is not a sales pitch for LinkedIn's services.
I can relate to much of Faraz said. These days I am primarily a stay at home dad but I still do some freelance writing, journalism and social media management. My stepfather would understand what I do, but my mother, I have to say, is totally lost by it. My mother has never actually read this blog, although she often asks about it, and social media is a foreign concept to her.
I was keen to establish what employers might get out of this event. After all, this has the potential to be quite a distraction.
Faraz explained that parents need not stay all day and that in many cases they only drop in for an hour or two. He stressed that it could be a really positive and emotional occasion and great for staff morale.
Where events had taken place last year, parents did indeed come away with a better understanding of what their children did. There was also one legendary occasion when a fearless parent quizzed the senior management of one organisation about their child's job security in the tough economic climate we live in today. I guess that example proves mums and dads just don't stop caring.
The #BIYP campaign was recently launched by Sir Richard Branson. This made me laugh because, many years ago, when I was a travel writer, I was on the first ever Virgin Atlantic flight from London Gatwick to Toronto.
It was a big event, Sir Richard was on board with a large entourage and almost all the remaining seats were taken up by journalists such as myself. You won't be surprised to hear the bar in the business class section of the aircraft was very busy throughout the duration of the journey, so much so there was a desperate shortage of glasses.
Who do you suppose I spotted in the galley washing glasses so the bar could keep serving drinks? None other than Eve, Sir Richard's mother. I think that's possibly the ultimate way to demonstrate #BIYP day!
What do you think of Bring in Your Parents Day? Will you be participating? Do your mum and dad know what you do for a living Please leave a comment and let me know.
If you'd like to connect with me on LinkedIn, you'll find my profile here.
Watch this space! An amazing guest author will be writing a post about Bring in Your Parents Day sometime over the next few days.
Interested in this blog post? Well have a read of these...