The picture below was taken during a family walk the other day. Helen asked me to take her picture and struck this pose and it was too good-an-opportunity to miss.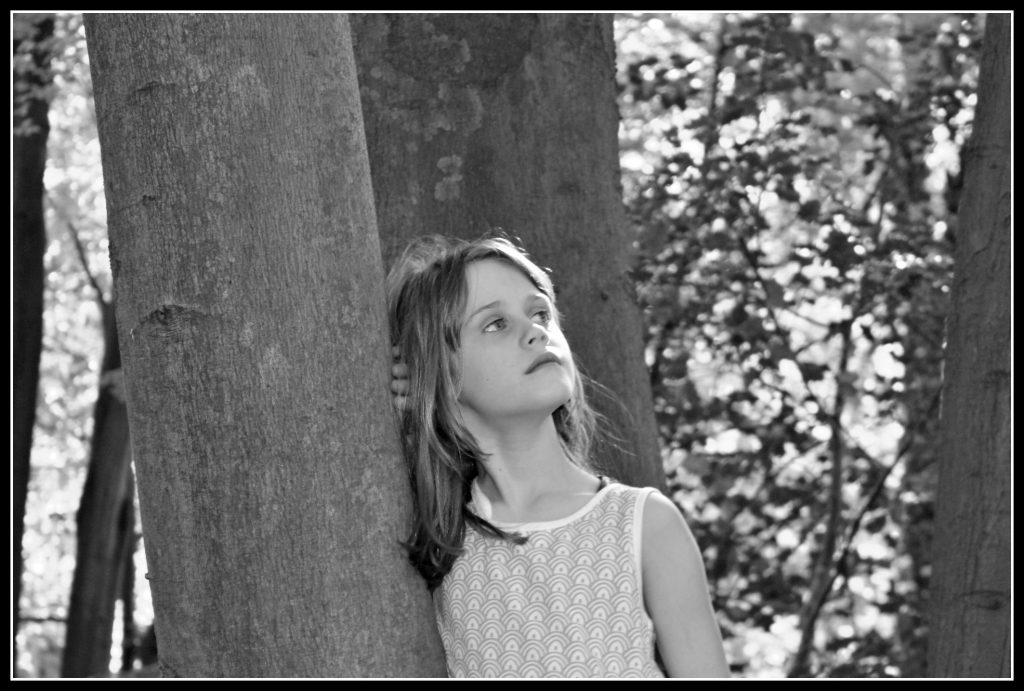 Sometimes Helen can be incredibly keen to have her picture taken. She will, out of the blue, jump into position. On this occasion, however, the picture only tells part of the story.
At the time she was in the middle of climbing a tree. She was quite a way up off the ground and this doesn't come across in the image!
I have converted the pic to black and white but it is otherwise untouched. I think portraits usually work better in B&W. Hold tight, here come the technical details; ISO 1000, shutter speed; 1/60sec, f stop 5.6, focal length 55mm. I may be mistaken, but I think I took in aperture mode so I could focus on Helen and blur the background slightly.
I've linked the image to the marvelous #MySundayPhoto linky hosted by the Photalife blog. Click on the link below to visit the linky and see an array of photography from other bloggers.
Interested in this blog post? Well have a read of these...