Last week I published this post about parents over-sharing updates and images of their children on social media. I had been intending to write a follow-up about cyberbullying when an opportunity fell into my lap!
Out of the blue, I was contaced by Amy Williams, a US-based online safety advocate. Amy has penned the guest post below solely from a UK perspective and also produced the accompanying infographic about keeping teens safe online.
Although my kids are a little young for cyberbullying to be a major issue, it has come up in conversation. Online safety is discussed at school and these discussions continue at home. Any advice and tips I pick up now will be useful for the future and I hope you find Amy's post useful too. Over to Amy…
Does your child stick out in any way? Unfortunately kids with a confident sense of their identity and who express it via their clothes and make up face an increasingly high chance that they'll be bullied about it at some point in time. If that bullying happens online, it could continue to haunt them for years to come.
What's Going On?
As reported by the National Society for the Prevention of Cruelty to Children (NSPCC), tens of thousands of children have talked to groups like ChildLine about bullying – and history has already demonstrated that for every child who speaks up, many more never do. On average, over 15,000 students will lose time at school each year due to bullying, and those in any minority group are even more likely to be attacked.
Now, many mums and dads wonder if bullying is really worth being concerned over – and the answer is emphatically 'yes'. A study for The Lancet took a look at two major studies, one of which focused specifically on the UK, and the results were clear – bullying (both online and offline) has long-term negative effects on children. It's not just a mean kid saying bad things one or two times – the depression and social alienation in formative years could hurt a child for decades to come.
We've found the problem – and now? It's time to deal with it.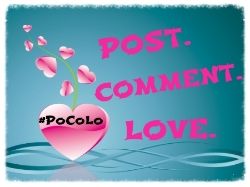 Interested in this blog post? Well have a read of these...