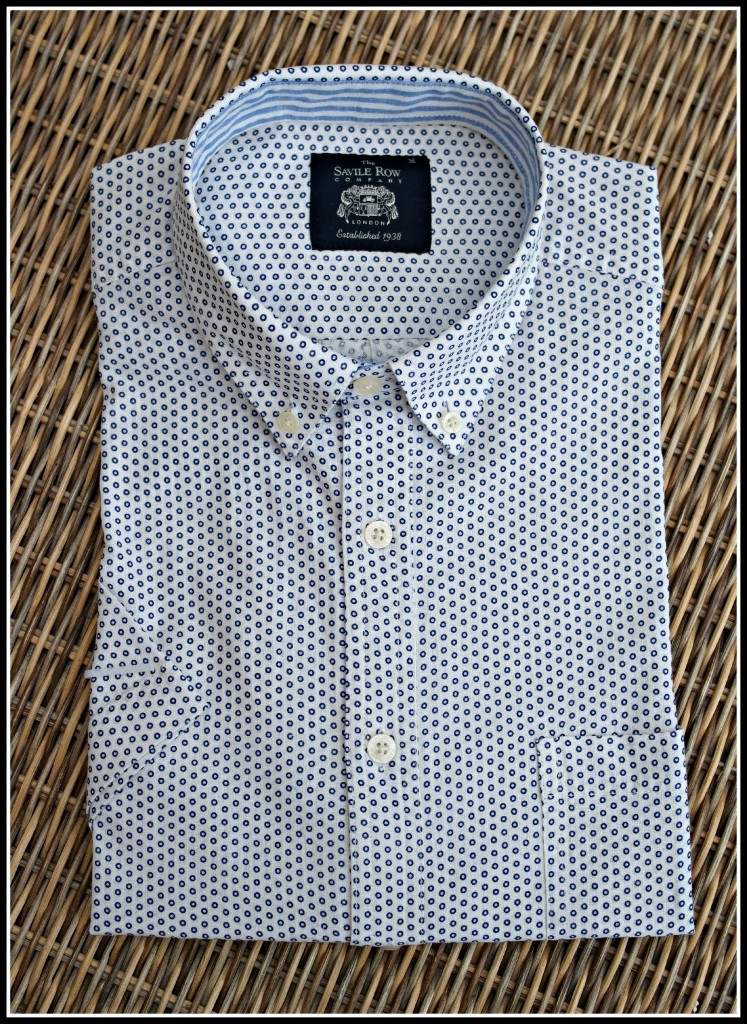 A few weeks back I was taking stock of my wardrobe. It was a hot day and I could tell I would need some further clothes for summer.
As luck would have it, I then received an email from the Savile Row Company. Would I care to take a look at its range of casual and formal shirts? The timing was perfect and so I did indeed give it the once over.
Although familiar with the label, I've not purcahsed from the Savile Row Company in the past. It's a family-owned business that's been operating since 1938. Although it does have a store on Savile Row in London, it mainly sells online (and has just launched its first blog).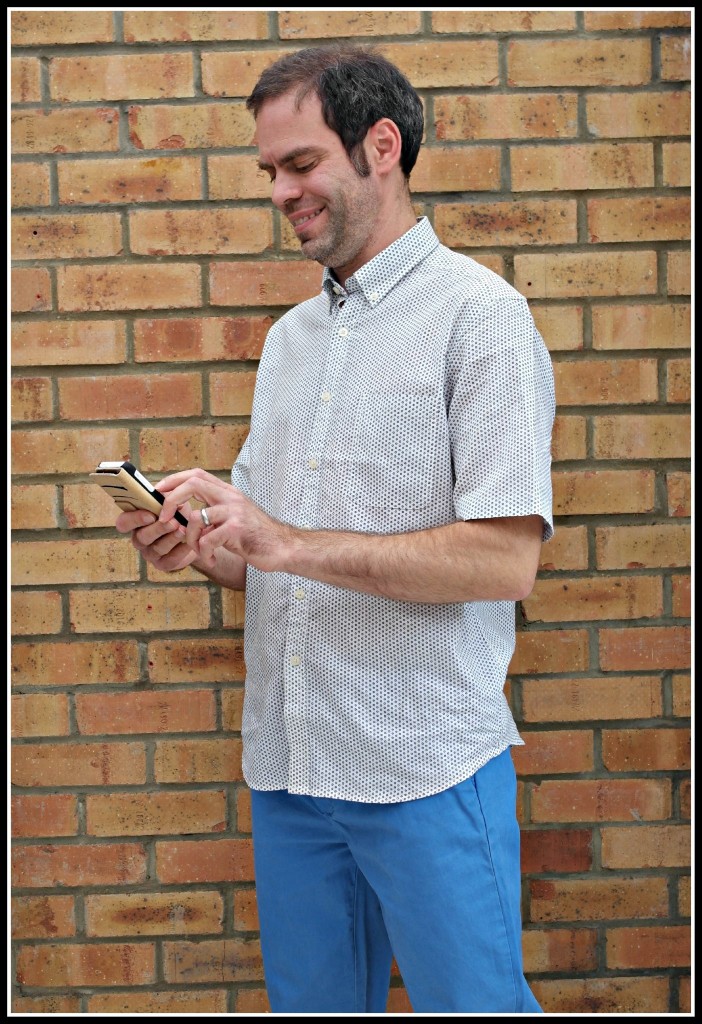 I've selected a couple of items. The first is a short sleeve, white shirt with a navy blue pattern made from a linen / cotton blend (see above and below). I know short sleeved shirts don't meet with universal approval, but I think they have a place in every man's wardrobe, especially if they're linen.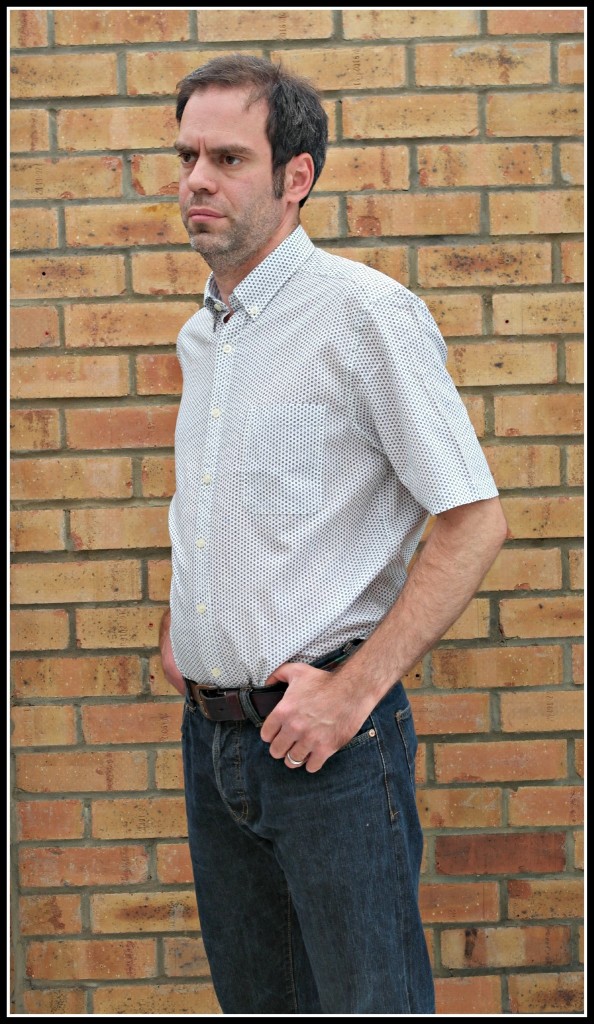 From Savile Row Company's formal range, I chose this Bengal stripe, navy and white classic fit shirt. Stripes are in and I thought this was bold, yet not garish.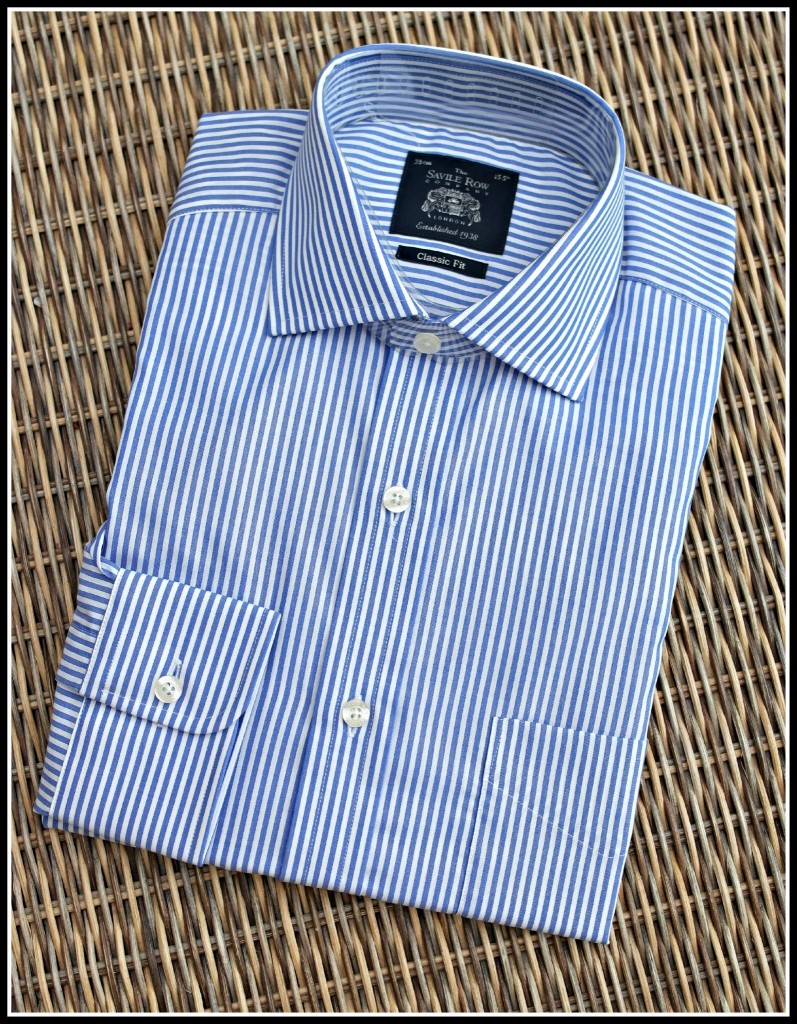 In the picture below I have teamed the shirt up with a black suit (tailor made). I think it works very well if you are looking for a classic look that will never go out of style.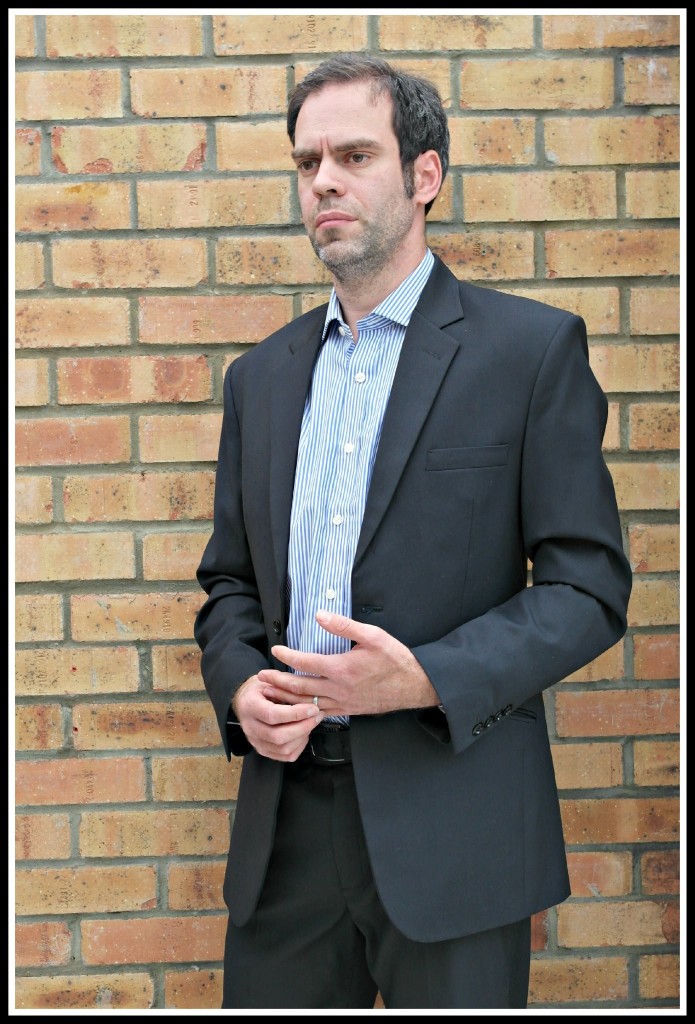 Tell me, what do you think? Do these shirts work for you? Do you have an opinion on short sleeved shirts? Also, do you like the present trend for stripes?
Disclosure; I was provided with items to review but all thoughts and opinions are my own.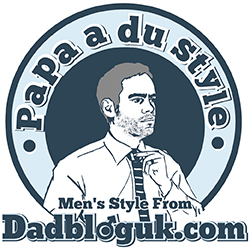 Interested in this blog post? Well have a read of these...