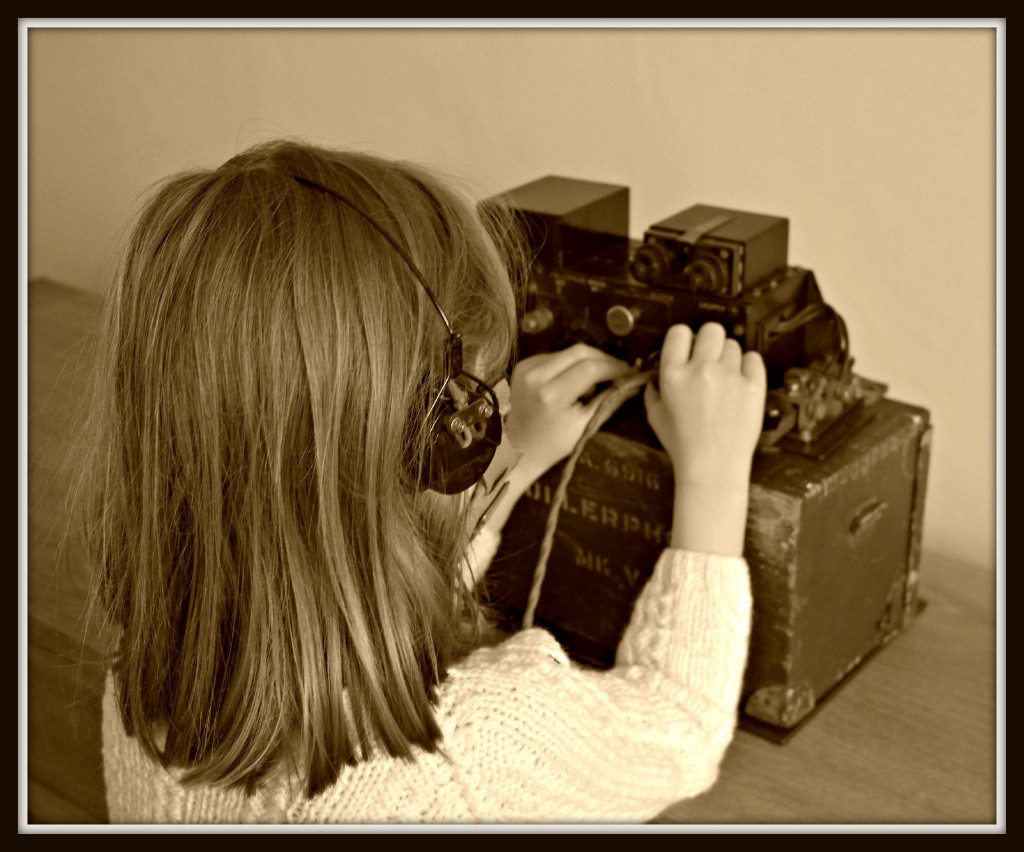 Here we have a photo of my eldest child, Helen, playing with a vintage item I purchased earlier this week. It'll soon be stored firmly out of reach of the children and so she was making the most of it while she could.
The item in question is a Fullerphone MKV Morse code machine dating back to WWII. It's something I bought on a whim from a nearby second hand furniture store and I'm so glad I did.
We need some furniture for Helen's bedroom and so I called in to this store with both kids after the school run. While nosing around I spotted this item. It had no price tag and so I queried what it was selling for.
I was told to make an offer. I made a stupidly low one, around enough to buy a bottle of whisky. To my amazement the offer was accepted! Oh, and we left the shop without getting anything for Helen;s room. Woops.
It's spurred me on to tell Helen all about Morse code and we've watched a couple of YouTube videos about the subject. I think it'll prove a useful item to have around next time she is learning about either of the World Wars at school.
For this shot, the shutter speed was 1/25 of a second, aperture set at f4 and ISO 800. I've use a sepia filter at Helen's request as she sat with me while I edited the picture.
Tell me, what is the most random vintage or antique item you own? Do you like antiques or do you avoid them like the plague? Please leave a comment below, I'd love to know.
On an unrelated note, can I say a thank you to everyone that voted for me in the Brilliance in Blogging Awards (BiBs). I'm delighted to say I am a finalist in the family category. I'll be doing a proper "thank you" blog post shortly but please rest assured your support is very much appreciated (if you missed the BiBs, you can still vote for me in the MADS, see below!).
I know this is cheeky of me, but if you like my blog, could I trouble you to vote for me in the MADS awards? It's very easy, just click on this link and follow the instructions. Thanks in advance for your support.
Interested in this blog post? Well have a read of these...