A day out in London with the family
#MySundayPhoto 20 April, 2014
The Easter holidays presented one of those rare occasions for my wife and I to take the kids into London for the day. We visited the Natural History Museum before going for lunch and then caught the Thames Clipper catamaran up to Greenwich.
I wasn't sure how Elizabeth, out youngest, was going to react to the Thames Clipper. Thankfully she loved it. In fact I have a sneaky suspicion she may be a potential recruit for the Royal Navy when she's older.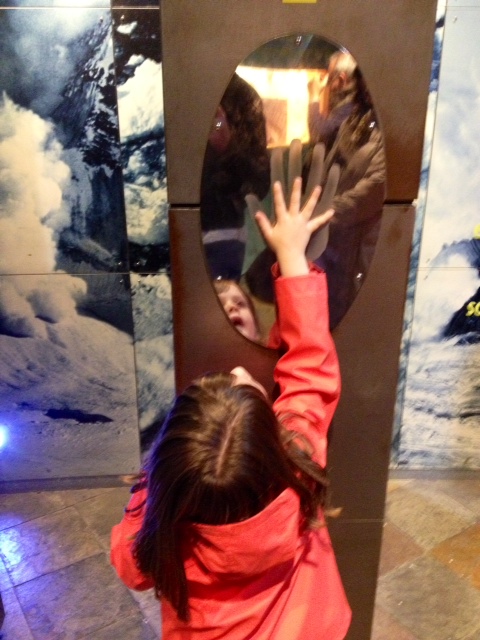 Pictured here is Helen, our eldest, getting to grips with one of the exhibits at the Natural History Museum. I've written before about a previous trip we did to the museums in London and she just loves them. I'm never sure how much information she takes in but she clearly finds the displays fascinating and it's a joy to watch her going from exhibit to exhibit.
Wishing you all a very happy Easter. I hope you get to enjoy what is left of the Easter break and good luck returning the kids to school on Tuesday!
Interested in this blog post? Well have a read of these...