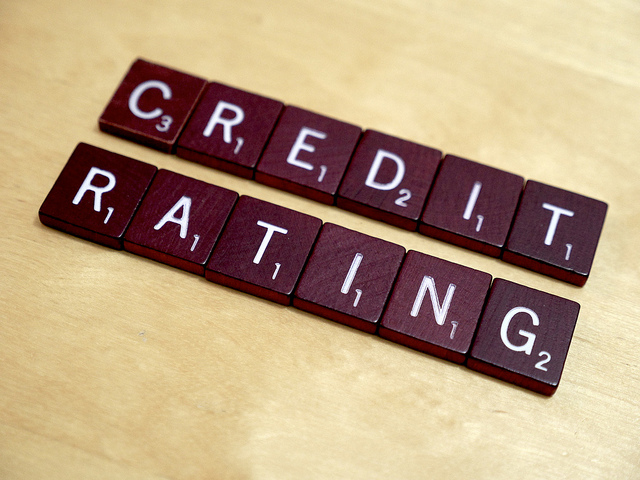 Like most people, I'd heard horror stories about individuals having trouble getting a mortgage for a family home or finance to buy a bigger family car. I've also known quite a few people that have taken out an Individual Voluntary Arangement (IVA) to clear debts they could no longer manage.
One of the things that worries me most is how the present generation of students studying in England will fair. These kids are leaving higher education with the most enormous debts and I fear for my own daughters, should they study an English establishment.
How, though, are decisions made on when to lend people money and how much they can receive? Although I thought I knew the basics about credit scoring, it's always been a bit of a mystery to me.
When I was invited to discuss these very issues with executives of credit rating agency Experian, I couldn't say no. What appealed even more was the fact these discussions took place in a restaurant that served Nutella pizza (yes, really. It is the most amazing foodstuff you could ever try).
Experian has a plan. It wishes to demystify the credit rating process. It's seeking to be more open and transparent and increase understanding of credit scoring.
I learned quite a bit during the course of our conversation. As I say, I knew about the basics, such as missing repayments having a negative impact on your credit rating, but there are a variety of simple steps you can take to improve your score and mistakes to avoid.
Here are some highlights:
Something the credit agencies do time and again is look for evidence that you are over-reliant on credit. Making numerous credit applications makes it look like you're using credit to supplement your income so try not to make more than one application in any three month period.
Following on from the above, the age of your credit accounts can have an impact on your credit score. Holding numerous young credit accounts will decrease your score. If you have several old credit accounts that are being managed well, your score can increase.
Having settled credit accounts can have a positive impact on your credit score as it shows you have managed the accounts responsibly.
Don't over stretch your finances. Having a total outstanding balance on all your credit (apart from your mortgage) of £30,000 will have a positive effect on your credit score.
Available credit is the difference between your outstanding balance and your credit limit. If you have a low available credit (or a large number of accounts are using above 50% of your available credit) banks and financial institutions may think you're struggling to manage your finances. Having a reasonable amount of credit available may have a positive effect on your credit score.
Finally, any missed payments over the last six years will have a negative impact on your credit score. As late payments become older, they reduce the negative impact on your credit score.
There are a few tips. I hope you find them useful.
Have you got any questions about credit scoring you'd like to put to Experian? I am being given the opportunity to put further queries to the organisation and will write about this subject again in the next month or so.
If you have a question, please do leave a comment below. Questions must relate to the credit scoring process and not to an individual or their set of circumstances.
Disclosure: I was compensated for attending this meeting with Experian. 
Picture courtesy of Lendingmemo.com. Reproduced under Creative Commons agreement 2.0.
Interested in this blog post? Well have a read of these...