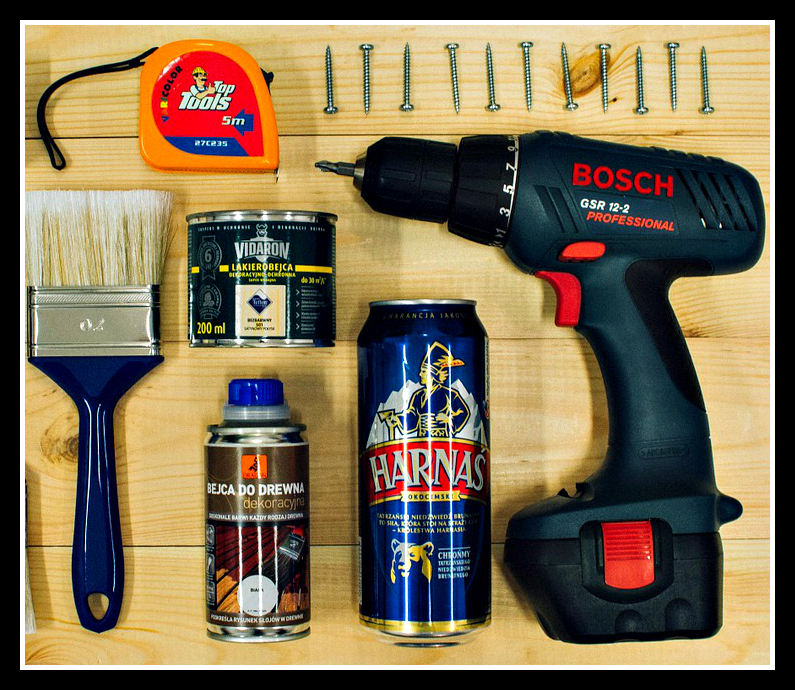 Every home improvement project is different. It could be something as simple as touching up cracks on mouldings, or something as complex as rebuilding the whole kitchen. And of course, there are many projects that fall somewhere in between these examples. But for most any home improvement project that you're attempting to take on yourself, there are basic preparation steps that will apply. So just as a reminder for any readers who may be considering embracing their DIY spirits, here are a few of those steps.

Embrace Technology
You've heard the phrase in commercials and with regard to most every kind of entertainment or task out there: there's an app for that. Now, generally speaking there's a certain rugged nature to a personal home improvement effort that almost seems to preclude the involvement of technology. But that doesn't change the fact that there are a lot of handy technological tools that can be of great assistance for any number of DIY home projects. Digital Trends, a trusted tech news and review site, lists various apps that demonstrate this fact quite clearly, displaying tools for measuring and mapping out rooms along with apps for levelling, among others. Embracing these types of apps is a great way to simplify some of the bothersome aspects of home improvement without sacrificing the satisfaction of doing a job with your hands.
Gather Your Equipment
If you're the type to consider DIY home improvement tasks, odds are you have a tool kit somewhere in the house that's stocked with the basics: a hammer, a wrench, some nails and screws, and perhaps even a power drill. But unless you have a full-fledged toolbox neatly provisioned with everything you might need for any project that comes up, you may find that a given project requires a trip to the store. This can be a bit of a nuisance, but you can get around some of the hassle by browsing online before you actually leave to gather the necessary equipment. Screwfix, one of the UK's primary retailers for tools and hardware, even allows you to check stock online via its click and collect feature, so that you can be sure of a store's inventory before actually going there. This basically means that you can figure out what you need and where to get it by checking your own tool kit and making a few clicks online.
Clear The Area
It's commonly recommended that before painting, it's necessary to clear and protect a room. Indeed the DIY Network provides a pretty thorough outline of how to prep the room before starting a painting project. I'd extend the same advice for any DIY home improvement project, because you just can't be sure how big of a mess you're going to make. You don't need to go to extremes. For instance, if you're installing a new shelving unit on one side of the living room, the couch clear across the room is probably going to be fine. But it's always best to clear the immediate area of any furniture or decorations you wouldn't want getting dirty, as well as to make additional preparations such as laying down a tarp, taping off surfaces, etc.
Set A Schedule
Finally, before starting any DIY project that's going to disrupt the house at all, it's vital to set and stick to a schedule. This is simply to avoid being in the position of getting halfway through a project only to leave the room messy or under construction as you get sidetracked with other tasks. It sounds obvious, but those who have undertaken extensive home improvement projects understand: getting it done on schedule is a huge relief.
Beyond these general tips, it pretty much comes down to the specific project. But by taking advantage of these ideas, you can set yourself up for the most efficient and manageable way of getting the job done.

Pic credit; Pixabay. Reproduced under Creative Commons agreement.
This is a guest post by Don Richmond, a freelance writer living in London. His interests include DIY projects, personal finance, and cooking..

Interested in this blog post? Well have a read of these...