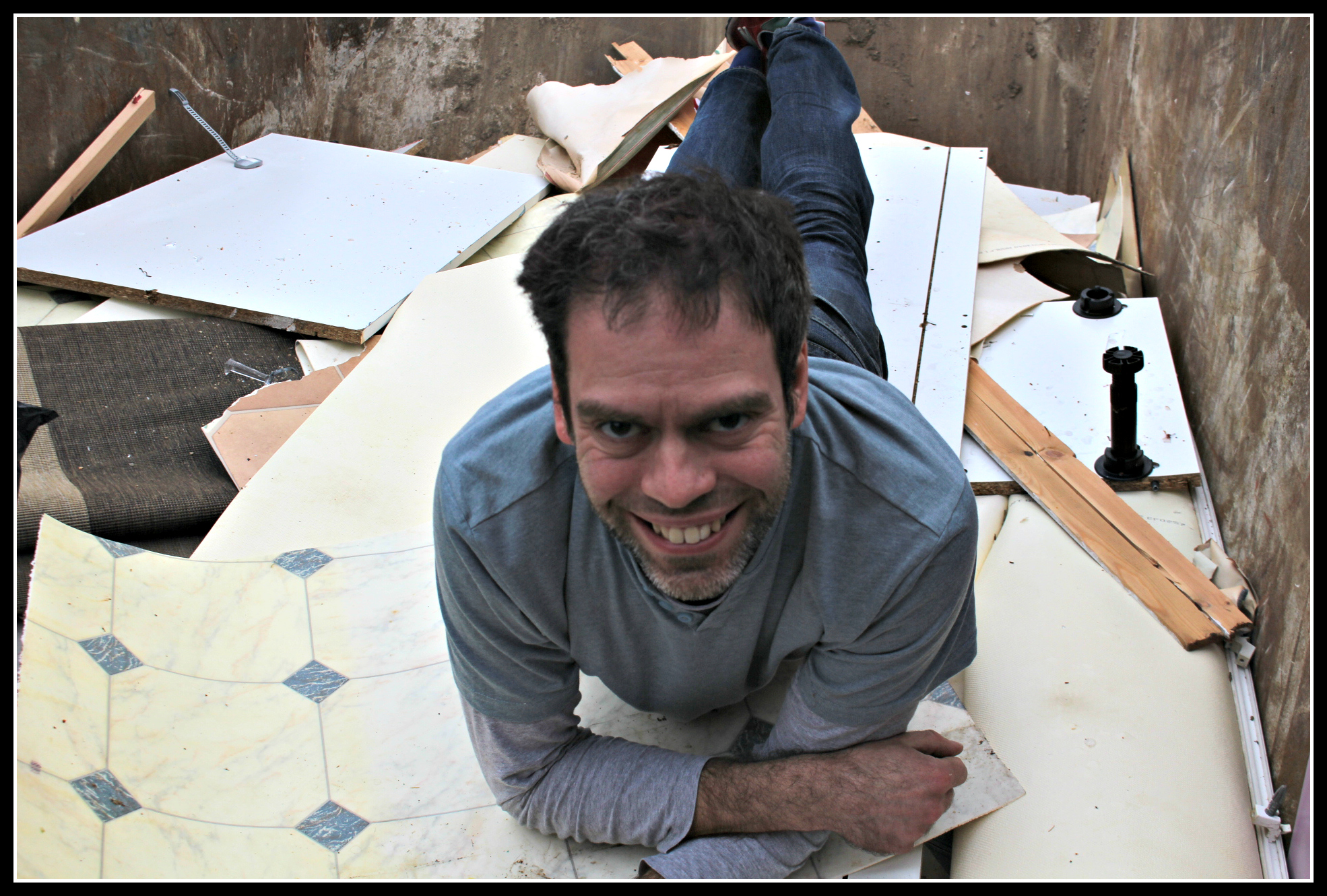 The preliminary work is done and we have crossed the point of no return; the kitchen has been removed from our family home. The builders have now moved it to take care of the heavy, technical work beyond my capabilities. My kids, wife and I are all very excited by this. We are all keen for the work to be completed (see this earlier blog post for a more detailed explanation as to what we're having done).
Having spent the past week steadily removing the kitchen, I have made a few interesting observations. One observation, however, trumps all the others.
If I were to tot up all the time spent removing the cabinets, ripping up the obsolete flooring and stripping wall paper, I think it would come to about three or four hours. On the other hand, if I were to tot up all the time spent moving furniture, wrapping delicate items and taking other steps to protect our possessions while the work takes place, I reckon it would easily add up 40—ish hours.
I expected there to be a disparity between the two. I have renovated and updated properties in the past. I have a good idea where all the labour goes.
Even so, this time around things are different. For this particular home improvement job, we are completely re-arranging the downstairs of the property.  I've never done anything quite on this scale.
Every now and again I've taken a moment to look at all the furniture, lovingly and carefully covered in dust sheets. I think about all the breakable items I have placed in the loft.
The realisation has occurred to me that this work will all have to be undone once the builders have left. All the furniture will need to be put back in place, those delicate items unwrapped etc.
Yeah, yeah, I obviously knew this was going to happen. Thing is, last time I revamped a property Mrs Adams was pregnant with Helen, our eldest child. We didn't have highly energetic, beautifully curious, strong-willed kids to contend with.
I am, obviously, enormously grateful and thankful that we are in a position where we can upgrade and change our kitchen. I knew it would be difficult for the family while the work took place.
I can, however, now appreciate that it will take weeks and weeks of effort to put the place together again afterwards. I'm really not sure Mrs Adams and I considered this in enough detail.
When the time comes, wish us luck. We're going to need it!
Interested in this blog post? Well have a read of these...