I make no secret of the fact our garden does not get the love and attention it once did. This is the reality of life with small children; I just don't have the time or inclination to keep the garden perfect.
That said, I do take action (….I admit it, with the help of a gardener) to keep it under control and stop it getting too wild. Over recent weeks, the gardener and I have done this with the able assistance of a Flymo Contour Cordless XT garden strimmer.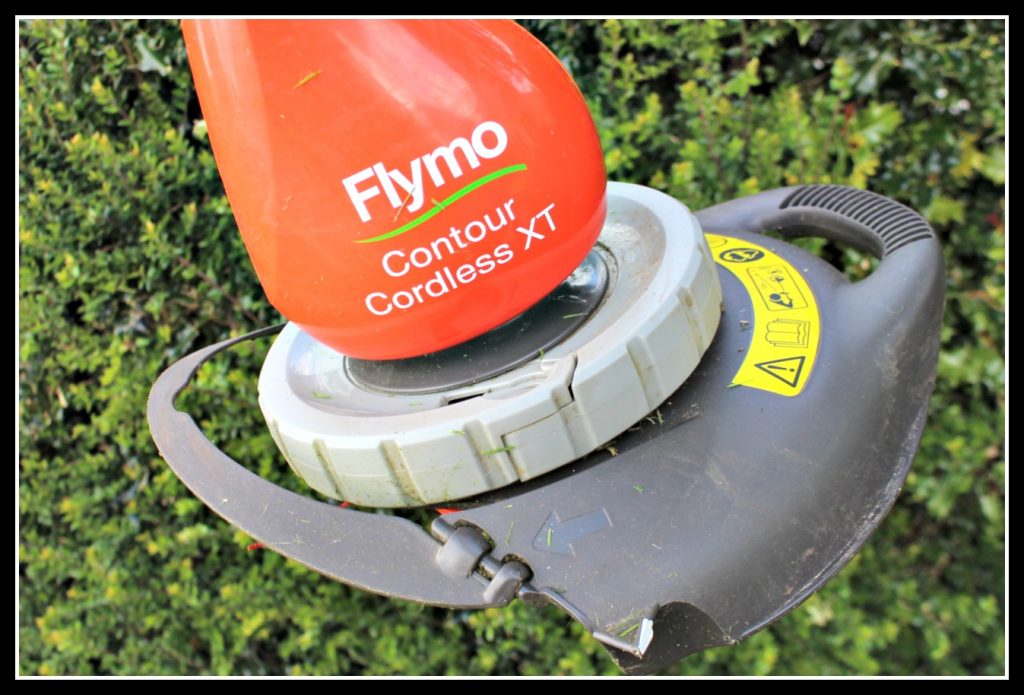 First of all, let's make the most obvious point about this product. No, I'm not referring to the incredibly long name but the fact it is cordless! It is powered by an 18v battery so you can take it wherever you need, although do keep in mind this product is specifically designed for small to medium sized gardens.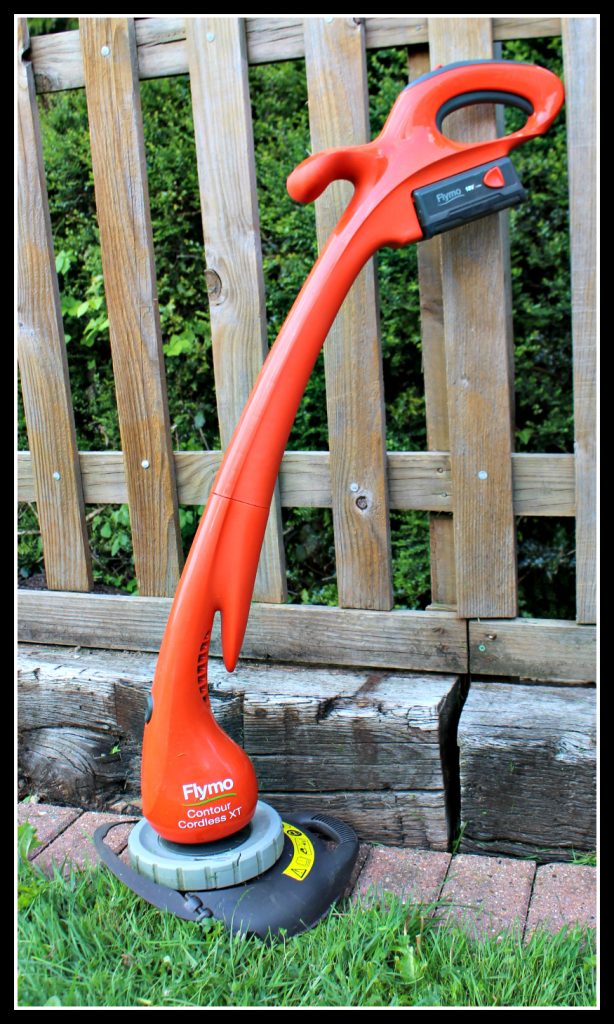 I'll concede it doesn't quite have the oomph of a petrol engine strimmer. Even so, the lack of cord makes it very easy to use.
There is one other interesting feature of the Contour Cordless XT. At the press of a button, the cutting head can turn 90˚. This means it can be used both to strim an area in the normal way, but also to edge a lawn if it happens to run along the side of a path or flower bed.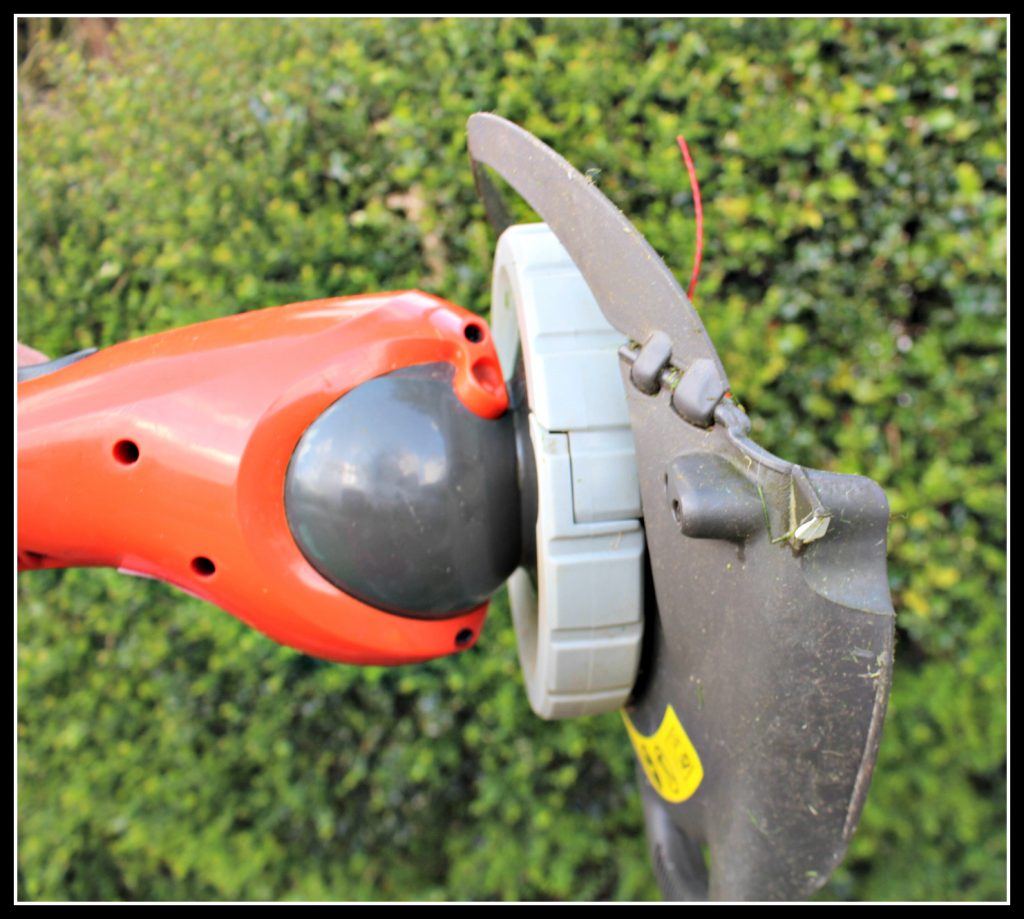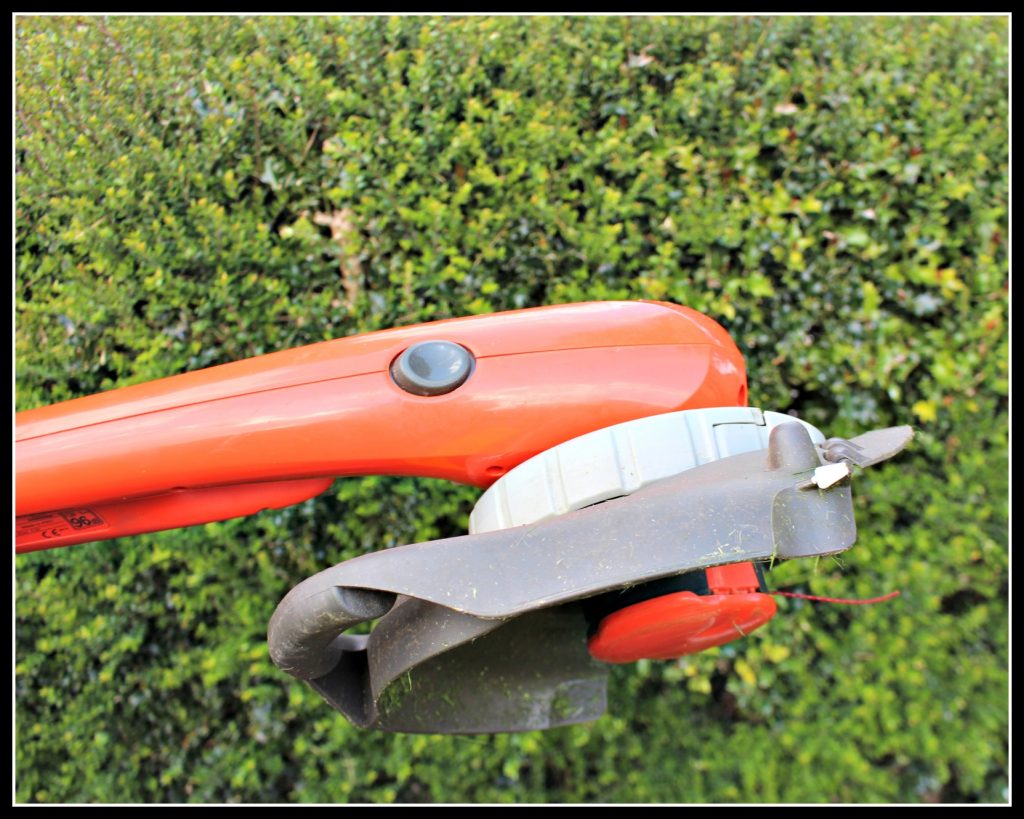 I have liked using this product. It's been used to strim long grass but also more established weeds with thin, wood-like stems. Thus far it has worked very well. At just over two kilograms it is light and easy to use. It has a cutting width of 25cm which, for a domestic strimmer, I found to be quite impressive.
A quick word about the battery. I can't speak with authority as to how long it lasts as I haven't run it all the way down yet. That said, it must have had a good two or three hours of use and performance is still rock solid. A full charge takes six hours and before packing it away for winter, you are supposed to charge the battery.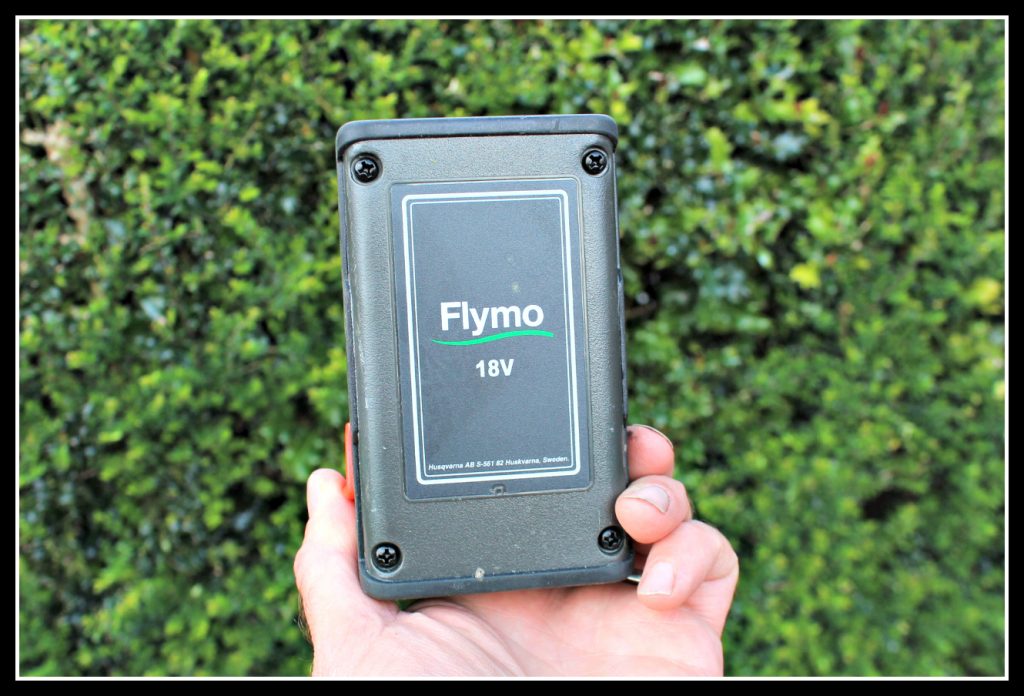 The strimmer itself requires some assembly. This is not, however, particularly arduous and if you have reasonable DIY skills you won't struggle with it.
It is very straightforward to adjust the length of the nylon cutting line. If you are familiar with garden strimmers, you'll be familiar with the process. You remove a safety cover, push in a small tab and pull on the line until you have it at the correct length.
At the time of writing, you could expect to pay around £65 for the Contour Cordless XT. This seams like a very reasonable price considering its quality. The Flymo Contour Corldess XT is available form a range of retailers including Tesco, Argos, Very and littlewoods. More information and links to all retailers are on the can be found on the Flymo website.
Disclosure; I was provided with a Flymo Contour Cordless XT for review purposes. Thoughts and opinions entirely my own.
Interested in this blog post? Well have a read of these...