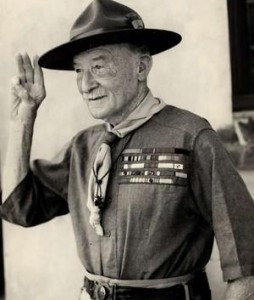 How is a father to react when his daughter wants to join an organisation that refuses to admit boys and men? This is the dilemma I am presently facing and I'm not comfortable with it.
My eldest child, you see, has made noises about joining the Rainbows, the Girl Guiding off-shoot for young girls aged between five and seven. On the one hand I think it would be great for her. She'd experience new things and socialise with a new group of people and make friends.
On the other hand I'm deeply uncomfortable with unnecessary gender segregation and the message it sends, especially to a child of such a young age. I can't help feeling it says one of two things; either girls are so superior they deserve their own gang or girls are inferior and need special treatment.
For whatever reason, the Girl Guides is holding out and refusing to admit boys and men. By contrast the Scouts took the decision "in principle" to admit girls back in 1990 and actually went through with it a few years later. I can only assume self preservation is the main reason for keeping boys out. After all, what would be the unique selling point if the Scouts and Girl Guides admitted both genders.
I was a cub scout back in the 1980s before girls could join. I think they must have been able to join the senior ranks, however, as my particular pack was lead by a woman. Almost thirty years later I can still remember her name and the way she fearlessly bought order to chaos amongst a rabble of young boys who were let off the leash one evening a week without their parents. When I say fearlessly brought order to chaos, I really mean it. In many respects she was a very positive female role model for us boys. By joining the Guides my daughter would be denied the chance to see both men and women in leadership roles.
The obvious thing to do is to try and steer my daughter towards the Beavers, the Scout group for young children. Unfortunately I'm not aware of any such groups in the locality and she'd have to wait another year as the Rainbows take girls at five and the Beavers at six. I also wonder if my wife and I should let her make up her own mind about whether she's happy in a group set up just for girls.
It's going to be a tough call to make. I'll let you know what decision my family makes.
Photo credit: Unknown Published under Creative Commons agreement.
Interested in this blog post? Well have a read of these...