I've not had a huge amount of time to dedicate to photography this week. I did, however, find myself in Parliament Square in Central London early on Tuesday evening and that's where I took this image.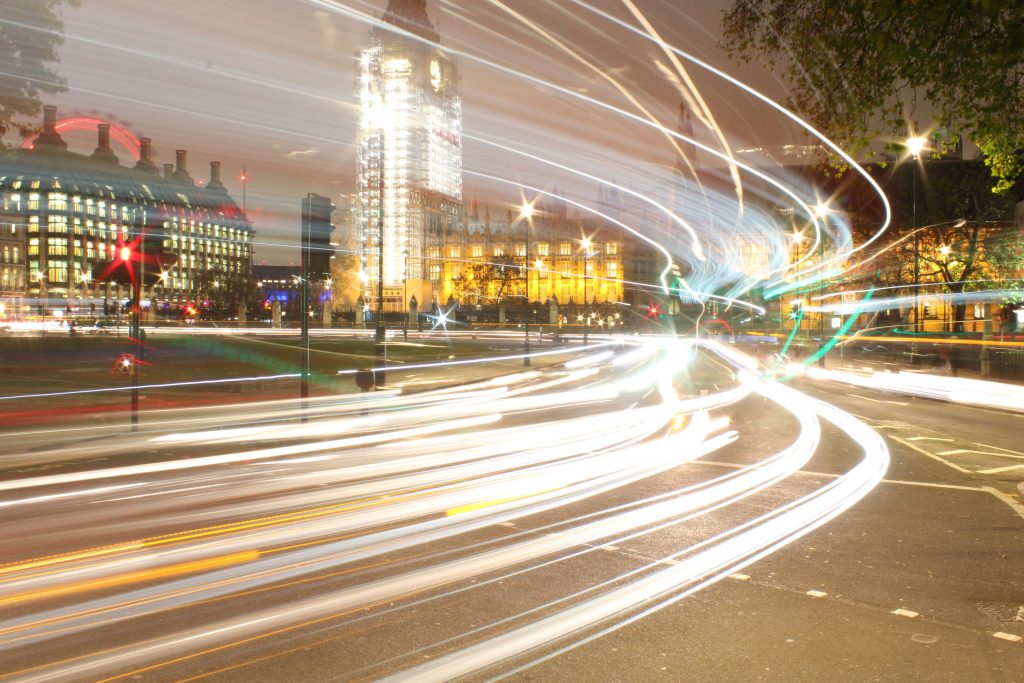 This is the latest in my experiments with long-exposure photography. It's such a classic location I couldn't resist going for it.
Parliament Square is in the foreground just over the road and then in the top left corner you can see some of the pods of the London Eye above Portcullis House, to the right of that is Big Ben wrapped in scaffolding and the rest of the Palace of Westminster. Further to the right you can see some of Westminster Abbey.
I didn't have my tripod with me so I had my camera perched on a pole by a zebra crossing. As you can see, lots of traffic was passing as it was rush hour and many buses were among the cars and vans, hence why so many of the lights seem to be in the sky.
If you blow the image up, the lights of the traffic are in incredible detail. Speaking of detail, the streets were heaving with people and yet I can only see one person on the right on the image. I can only assume she (I think it's a woman!) was stood still for the whole 25 seconds.
To get serious for just a moment, I was in the area because I'd been to the Palace of Westminster for the launch of a report examining how bereaved parents and their dependent children are treated following a death. I wrote a blog post about it and while an uncomfortable subject, I'd recommend having a read as bereaved families have to tolerate shocking treatment.
Interested in this blog post? Well have a read of these...