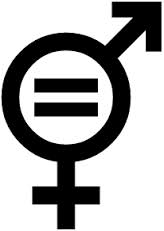 What can be done to encourage men to engage in discussions about gender equality? This is the subject of a new report the Government has just published and I'm proud to have played a small role in its creation.
The report has a catchy title; Men as agents of change. It's based on a policy seminar I took part in last June (being a policy discussion, I was asked not to write about it until the report was published, hence my silence until now).The report looks at a number of areas, including;
the need to engage men in gender equality discussions
what is in it for men?
violence against women and girls and
the impact of improved gender equality on the economy.
I'm not going to go into a huge amount of detail about the report because you can read it yourself by clicking here. It's only 12 pages long and written in very accessible language.
I will, however, say that the foreword, which was written by Minister for Women and Equalities Jo Swinson, is incredibly well balanced. It was a delight to read something that both acknowledged the discrimination faced by women and the challenges faced by men (IE social alienation and a higher suicide rate). It also aknowledged some successes, such as the way men are more involved with their children and family life than previous generations.
During the discussion it was recognised that many men are sympathetic to the cause of women's rights and gender equality. It was also acknowledged that there are barriers to men engaging in these debates which explains why many recognise its importance, but aren't generally active in doing much about it.
Participants in the discussion (we're talking one Government Minister, several professors, and a charity CEO to name a few) recognised that it is a movement all too often seen as dominated by women and difficult for men to enter. The benefits of improved gender equality for all of society are also rarely made clear (such as a happier home life, improved economy and so on).
As I say, I'm not going into huge detail. I will just leave you with these three paragraphs that come from the report's conclusion;
"Work on gender equality has tended to focus on the needs of women, but engaging men and boys necessitates that we address the many ways in which gender roles and stereotypes disadvantage men. If women's and girls' rights and advancement are everybody's problem, so too are male educational underachievement, street violence against men, male suicide rates and proper support for men who wish to work with children or spend more time with their children, areas that the government is working to address.
"To engage men in gender equality, it was argued that discourses around gender must be expanded to include men's own gendered experiences of disadvantage, which currently are not culturally visible. It was noted that sometimes change comes about in "opportunity moments" in men's lives: this may be experiences of fatherhood, a breakdown in relationship or illness.
"However, to bring about lasting change, all boys and girls should grow up unlimited by their gender. Positive role models, both male and female, can help to raise aspirations and encourage children and young people to challenge social expectations and feel good about themselves even if they don't fit traditional idealised types."
Image; Mutxamel. Repreoduced under Creative Commons agreement. For more informatiomn about Creative Commons and links to the various agreements, please follow this link.
Interested in this blog post? Well have a read of these...